Pentax and the PEF (Pentax RAW image) File Format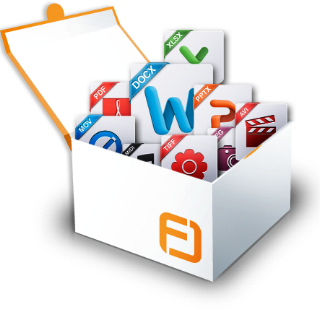 Despite not receiving as much attention as Canon and Nikon do, Pentax is one of the most renowned manufacturers of digital cameras and optical elements in the world. The history of this Japanese company goes back to 1919, when it was formed as Asahi Kogaku Goshi Kaisha by Kumao Kajiwara. At the time, Kajiwara worked from a small shop located in the Toshima suburb of Tokyo, where he manufactured spectacle lenses. As business grew, the company expanded, eventually fulfilling military contracts for optical instruments during the Second World War.
Jumping forward to the 21st century, Pentax has become an established company with a wide range of point-and-shoot cameras as well as DSLRs. The PEF file format is associated with the latter category of digital cameras.
What Is a PEF File?
Files with the PEF file extension contain raw image data as captured by the camera sensor. Just like analog negatives, raw images cannot be viewed unless they are first developed. It is during the development stage when the advantages of shooting in a raw image file format, such as the PEF file format, become apparent.
Using specialized software like Digital Camera Utility 5 from Pentax or Lightroom from Adobe, photographers can fine-tune tone and colors to a very great degree. This results in much better looking black-and-white pictures and much more freedom during post-processing.
The only downsides of PEF files, when compared to JPEG image files and PNG image files, are large file sizes and the need to install an additional piece of software to open and edit PEF images.
How to Open PEF Files?
A file with the .PEF file extension cannot be opened on most Windows and Mac OS X computers without some additional software. At the very least, you will need to download and install a PET codec package, such as the one from Pentax or the one from Microsoft. You may also consider installing a dedicated raw viewer and organizer to improve your experience.
Currently, the most popular virtual darkrooms are Adobe Lightroom, Darktable, digiKam, and RawTherapee. Out of these, Lightroom is by far the most popular virtual darkroom. It's used by professional photographers from around the world, and its workflow has been refined over the years.
What Darktable, digiKam, and RawTherapee have in common is their open-source license. Given how expensive DSLRs and lenses can be, it's great to have open-source alternatives that are free yet include all important features.
How to Recover Deleted PEF Files?
If Adobe Lightroom is the raw editing software of choice for professional photographers who expect nothing but the best possible results, then Disk Drill is their PEF data recovery software of choice. This sophisticated data recovery product features cutting-edge data recovery algorithms capable of reconstruing over 200 different file formats from all modern storage devices. Not only that, but the software does it in the most intuitive, user-friendly way possible.

Data recovery for free
Your Companion for Deleted Files Recovery
How to Repair PEF Files?
Good software should be self-explanatory and deliver excellent results. To perform PEF file recovery and repair PEF files using Disk Drill, just select your storage device and click on the Recover button. After a short while, your files will appear on the screen and you can select where you would like to recover them.