Editing Photos Using the LRCAT (Adobe Lightroom Catalog) File Format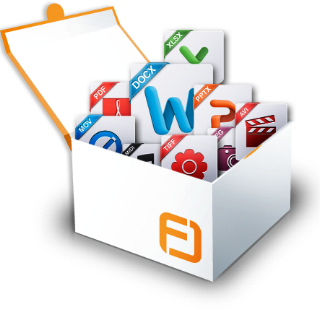 Professional and amateur photographers alike love Adobe Lightroom. This image processor and image organizer for Windows and Mac OS X uses the LRCAT file format to keep track of all imported photos as well as the modifications made to them.
What Is a LRCAT File?
The Adobe Lightroom Catalog file format, or LRCAT for short, is like a digital photo album. It keeps track of where you store videos or pictures and allows you to make modifications to them. What makes it so special is the support for non-destructive editing of images.
With conventional image editors, the changes you make to your pictures are permanent. Of course, you can go a few steps back while editing, but once you save the picture and close the application, the original is lost forever. Such workflow is unacceptable for serious photographers who want to preserve the original pictures for as long as possible.
Adobe Lightroom allows photographers to develop RAW pictures without modifying the original images. But that's not all Lightroom does. Since the version 4, Lightroom can organized photos based on embedded or manually added geolocation data, and it can also create stunning photobooks. All version of Adobe Lightroom can create slideshows from any number of photos, print images, create web galleries, or export RAW pictures into many image file formats, such as JPEG, PNG, and others.
How to Open LRCAT Files?
Because the LRCAT file extension is so specific, it's impossible to open a file with the .LRCAT file extension with any other application besides Lightroom. Even Adobe Photoshop, which supports RAW images, can't read an LRCAT file.
To obtain a copy of Adobe Lightroom, you can either sign up for an Adobe ID and download the free trial version, or you can purchase an Adobe Creative Cloud plan. Adobe offers Lightroom for just $9.99 per month as a stand-alone application, which is actually a pretty good deal considering how insanely capable the software is.
Still, an application like this is a long-term investment. Once you start organizing your pictures using Lightroom, you will find it very difficult to switch to different software. There are free alternatives on the market that do virtually everything most amateur photographers need, so it's worth giving it some thought before you start paying for an Adobe Creative Cloud plan.
How to Recover Deleted LRCAT Files?
It's hard to put a price on a large collection of pictures. Losing such collection to a hard drive crash or malware attack can a devastating experience. That's why you should always be ready and have a reliable data recovery solution installed on your computer. When it comes to LRCAT data recovery, we highly recommend Disk Drill.

Data recovery for free
Your Companion for Deleted Files Recovery
How to Repair LRCAT Files?
Besides, LRCAT file recovery, Disk Drill also allows you to repair LRCAT files. Simply launch the application, select any storage device you want, and click on the Recover button. Disk Drill will go through the content of your hard drive and locate your missing LRCAT catalog.