What is FFF File Format
A .FFF file contains RAW images created by Hasselblad digital cameras. Victor Hasselblad AB is a manufacturer of photographic equipment based in Gothenburg, Sweden. Hasselblad also provides Phocus, a free image processing software that can be used to develop .FFF files. The app is available for the Windows and Mac platforms. On the Mac platform, Phocus also supports raw image files from around 200 other digital cameras raw file formats.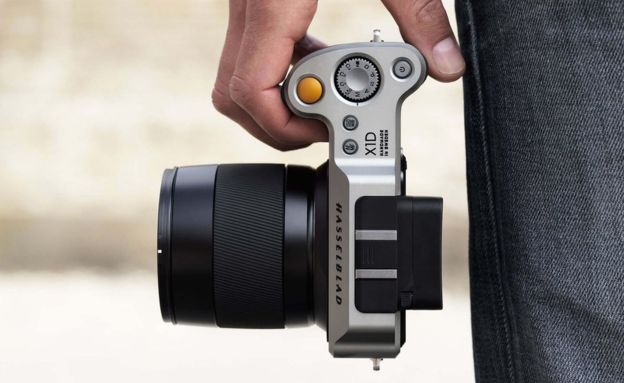 Hasselblad cameras use a 3FR file format to store raw images on the card. Once opened with Phocus, a 3FR file automatically converts to a .FFF file format. The main difference is that a 3FR file contains calibration information tags. Once converted into a .FFF file format, calibration is applied and the calibration tags are removed. This property allows Hasselblad devices to save some space on the card.
Calibration data contains data that may be dependent on the camera model, including flatfield correction and level correction. The flatfield correction fixes some color problems, and the level correction compensates for signal distortions. This explains why Photos transforms .3FR files into .FFF files. As a raw file format, a .FFF file stores image information minimally processed. Therefore, the file is not ready for editing or printing.
Raw file formats have a similar role as the negatives in film photography have. For this reason, they are sometimes called digital negatives. Their purpose is to save the data captured by sensors, with minimal loss of information. They are usually device dependent.
The structure of raw files usually includes a header with general information, including camera sensor data and image data. The header is usually followed by the image data. Sensor data contains information such as sensor size, color profile and more. Image data has values on exposure settings, camera model, lenses characteristics, author and date.
Image data contains information from the sensor's pixels. In order to obtain a viewable image, this data has to be converted into the RGB format. This process is known as raw development.
How to Open FFF Files
Windows:
Adobe Photoshop Lightroom
Zoner Photo Studio
Corel PaintShop Pro
HDR Darkroom
Adobe Photoshop
Mac OS X:
Phocus
Adobe Photoshop for Mac
Adobe Photoshop Lightroom for Mac
Linux/Unix:
How to Recover Deleted FFF Files
It is hard to realize that an important .FFF file is lost due to an unintended deletion. What you need to know is that you actually only removed a reference to the data. The content remains intact until the operating system overwrites it with a new file.
This fact is the foundation of Disk Drill, a data recovery app developed by Cleverfiles. This program uses some powerful algorithms that rebuild your .FFF file from a wide set of supported devices. These devices include internal and external hard drives, memory cards, and more.
In addition, Disk Drill lets you work on image files. An image file is a bit-by-bit copy of an original source. As such, they contain old deletions and empty space. They are frequently used in Digital Forensics, as they allow the analyst to perform studies on a drive, without fear of damaging legal evidence.
Disk Drill is available for Windows and Macs!

Data recovery for free
Your Companion for Deleted Files Recovery
Steps for Recovering FFF Files Successfully
Once the installer has been downloaded, it is easy to recover FFF files with Disk Drill. Below are the fe necessary steps:
Install Disk Drill by clicking on the installer's icon. The program will present you with a set of clear steps. Just follow them.

Open Disk Drill by clicking on the app's icon. Disk Drill will detect all available connected digital devices and show them in a list. In addition, you can attach image copies. Select the drive that contains your .FFF file(s).

Narrow the FFF recovery by choosing the .FFF file extension from the "Preferences" menu. This will result in a more efficient and faster process.

Scan the selected drive. You can pause or cancel your FFF file recovery at any time. You can also save the FFF recovery session and continue later on. This option is very useful when working with a device of a large size, as its scan may take several hours.

Once the scan is completed, Disk Drill presents the results in the manner of a list. This list can be narrowed down by using the available filters by date or size.

In the case that Disk Drill couldn't find the original .FFF file name, it will assign a generic name to the assembled content. This name will have a form such as file001.fff.

Select the .FFF file(s) that you need, and retrieve it (them) to a folder of your choice.
Your FFF recovery is done!