Many data recovery labs in Glasgow and the Glasgow local area can help you restore lost or corrupted digital files. On this page we'll introduce some of those services and share contact information for them.
We will also share a digital solution that you can download anytime from anywhere. The software can help you retrieve your missing files for free. After reading this page, you'll have a better idea if a physical store or an online software solution is right for you.
List of Data Recovery Services in Glasgow
A good data recovery center will have professional and certified employees who can retrieve missing files from your computer hard drive, micro sd card, iPhone, Android, or Mac. The centers listed below are all quality companies, and a higher spot on the list does not indicate better quality or reputation.
Before choosing the location that is right for you, read on to learn about a digital alternative that is not only free but also accessible from anywhere with an internet connection. Physical stores may be best for a customer that does not enjoy dealing with technology, but for many people the software solution is the best one available—especially in an emergency where there is no time to get to a store.
Recovery Software for Failed Data
It may seem that your accidentally deleted files are completely gone forever, but hope is not lost. There is a good chance that you can get your files back from your storage device and resume working on them if you use data recovery software. There are a few options out there, but our favorite option is Disk Drill. It's one of the most thorough options out there, and it works with a wide array of different file types. It also happens to be free for up to 500 MB of information.
Deleted, corrupted, and lost files continue to exist on your device. They just do so in a different state of storage that allows them to be written over by new information. Your device has a finite amount of space, so it will basically repurpose those deleted and lost files for new use. Because of this, data recovery software can still get to the old files and restore them to their original condition.
One. So, to use Disk Drill to get your files back, first you'll need to download it here.
Two. Once you have Disk Drill, you'll open the application as you would any other application. A window will pop up asking if you want to initiate Disk Drill and allow it to make changes to your computer. Select "Yes".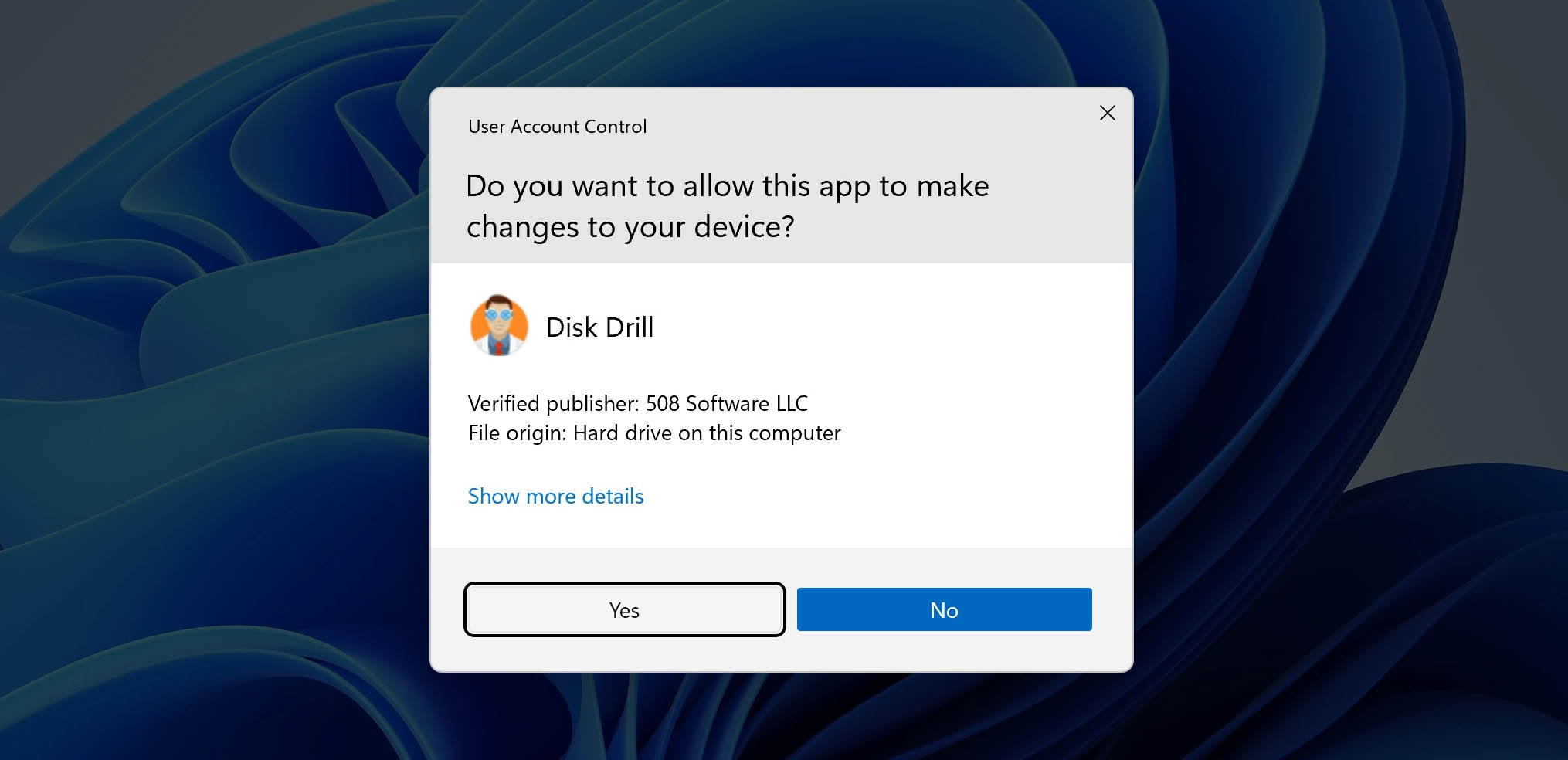 Three. You will now see the main Disk Drill interface. In the center of that interface will be a list of devices that are on your computer or attached to your computer. Choose the one that you want to recover from. You can recover everything on the device or you can recover individual files (we show you how to do both in step Five).
Devices that have a gray arrow to the left of them have partitions that be isolated for data retrieval, which has the benefit of speeding up the scanning process. Disk Drill is very fast, but it goes over so many files that large devices can take a fair amount of time.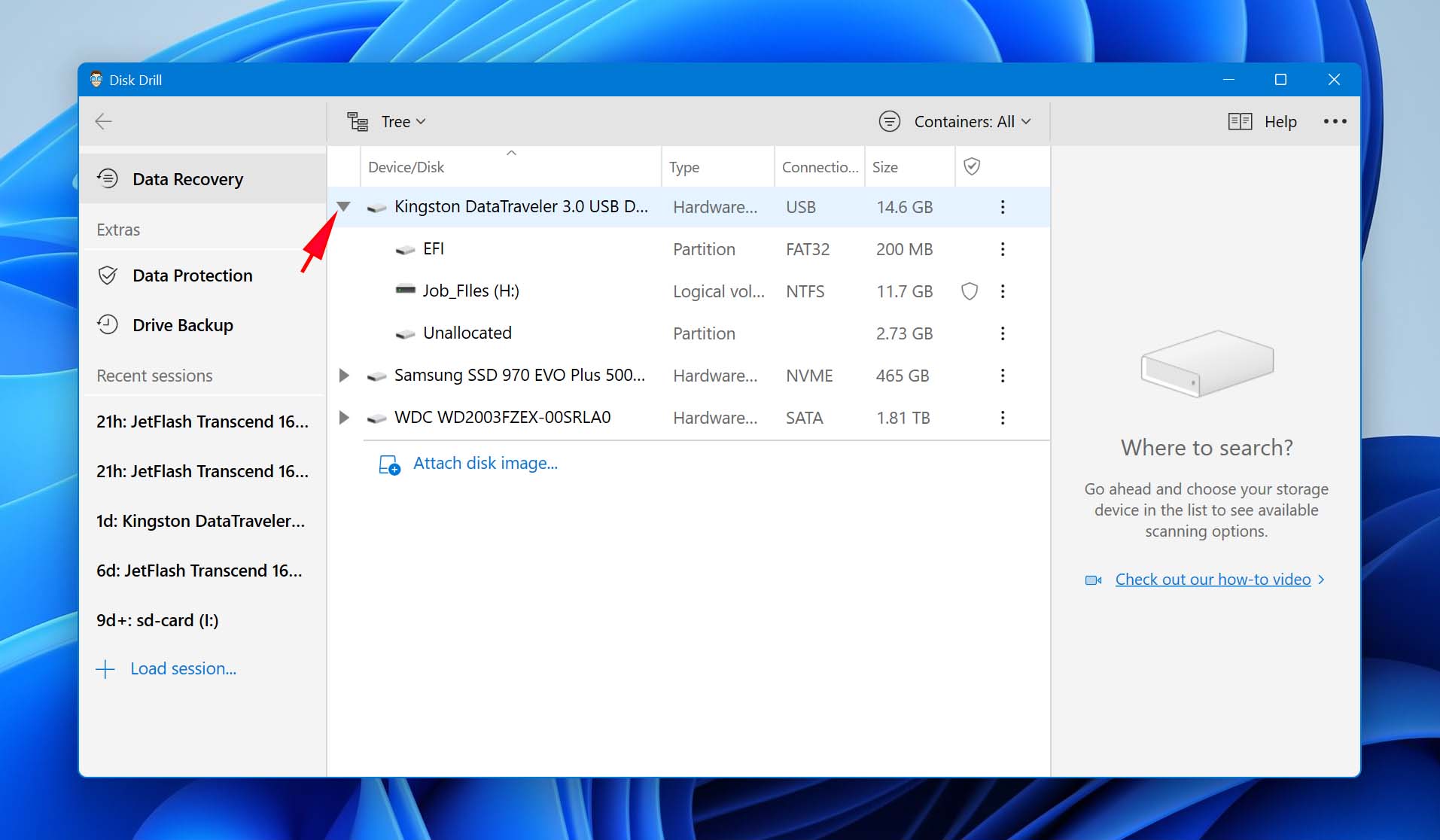 Four. Once you've selected the device you want to scan, you'll see a button reading "All recovery methods". It has a dropdown with other options, but for this first use, let's just stick with the default.
Now, click on the blue "Search for lost data" at the bottom.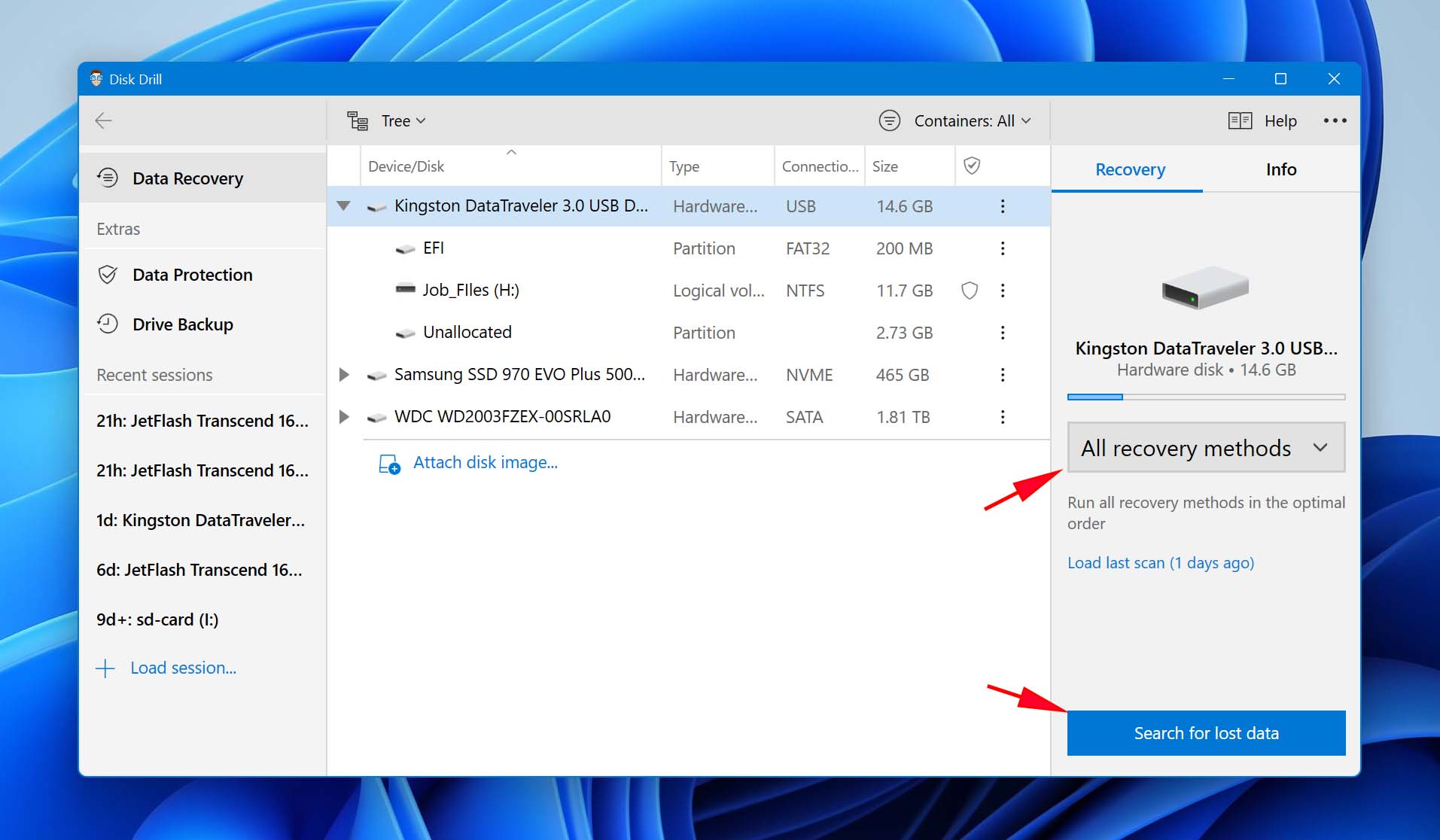 Five. You have two options now. You can either wait for Disk Drill to scan every file in the selected device, or you can choose to "Review found items" and go straight to the ones that have already been found. The scan will keep running in the background, but you can also stop scanning completely at any time by clicking on the "Stop scanning" button on the same screen.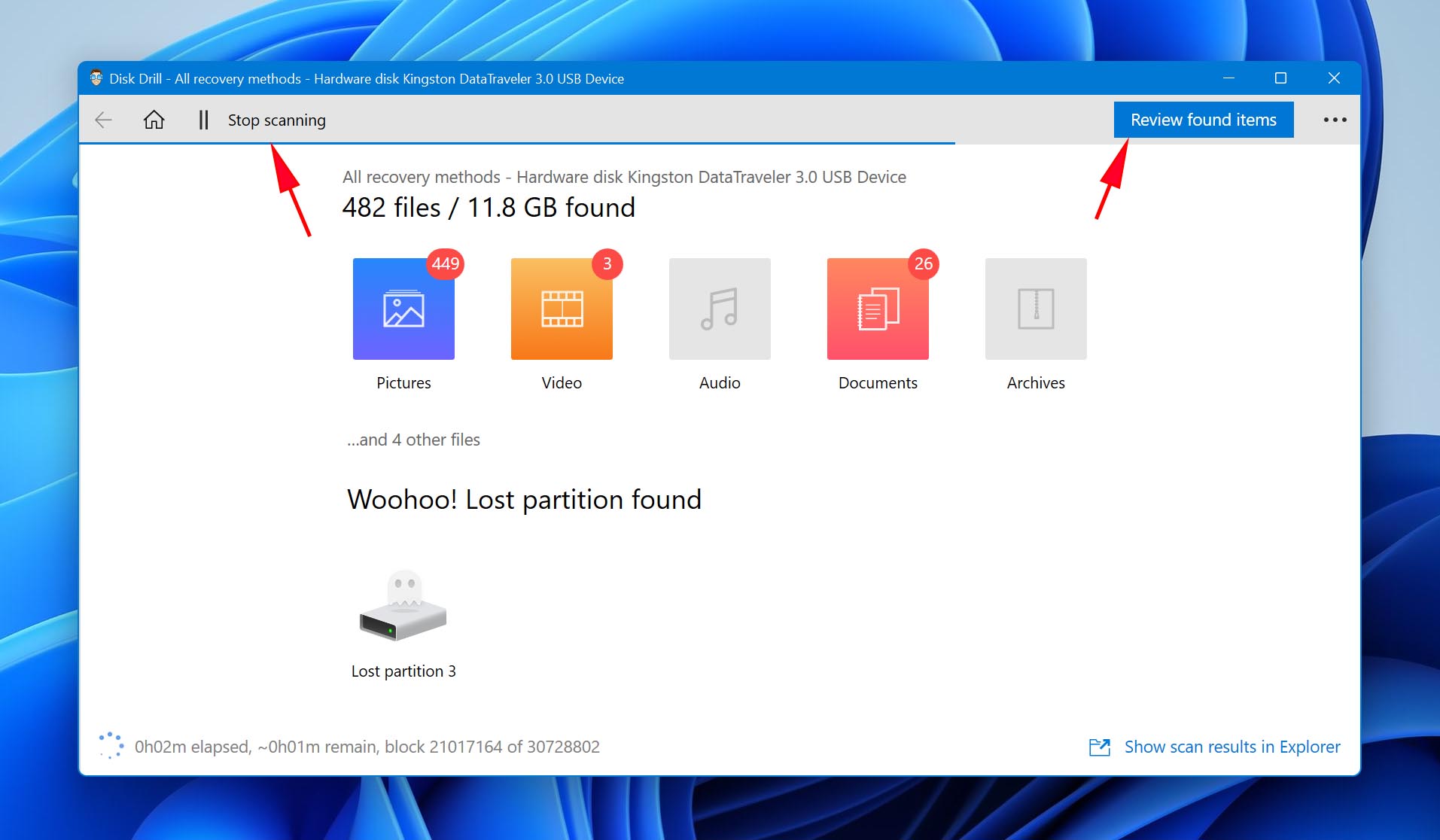 If you elect to recover all files, click the blue "Recover all" button. Before doing this, consider looking at all the files that Disk Drill has found. It will find a massive array of files, including ones long inactive and deleted, so you may be recovering far more files than you actually need to be recovering.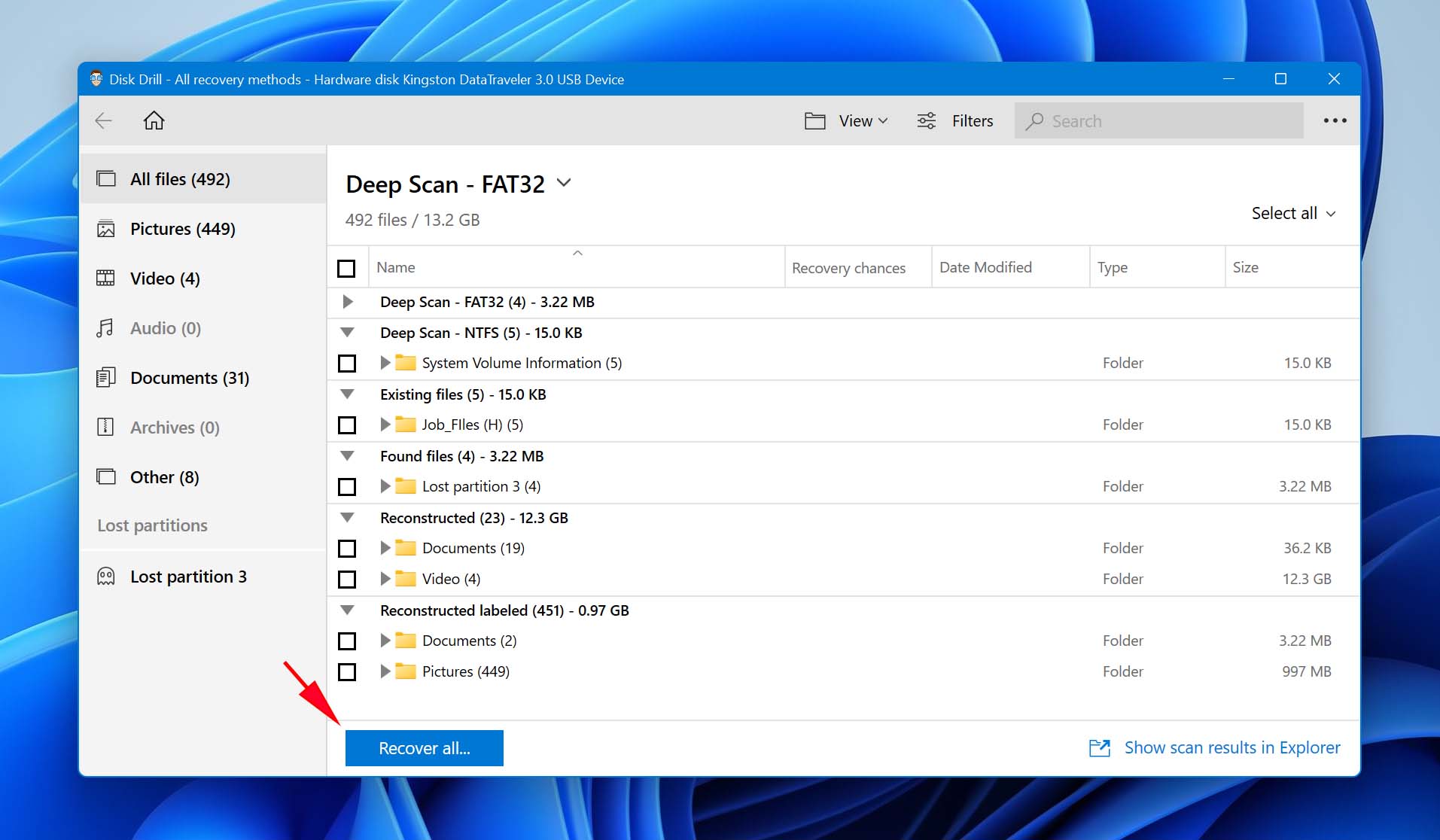 If you prefer recovering an individual file, click the checkbox to the left of that file. Then, click the blue "Recover" button.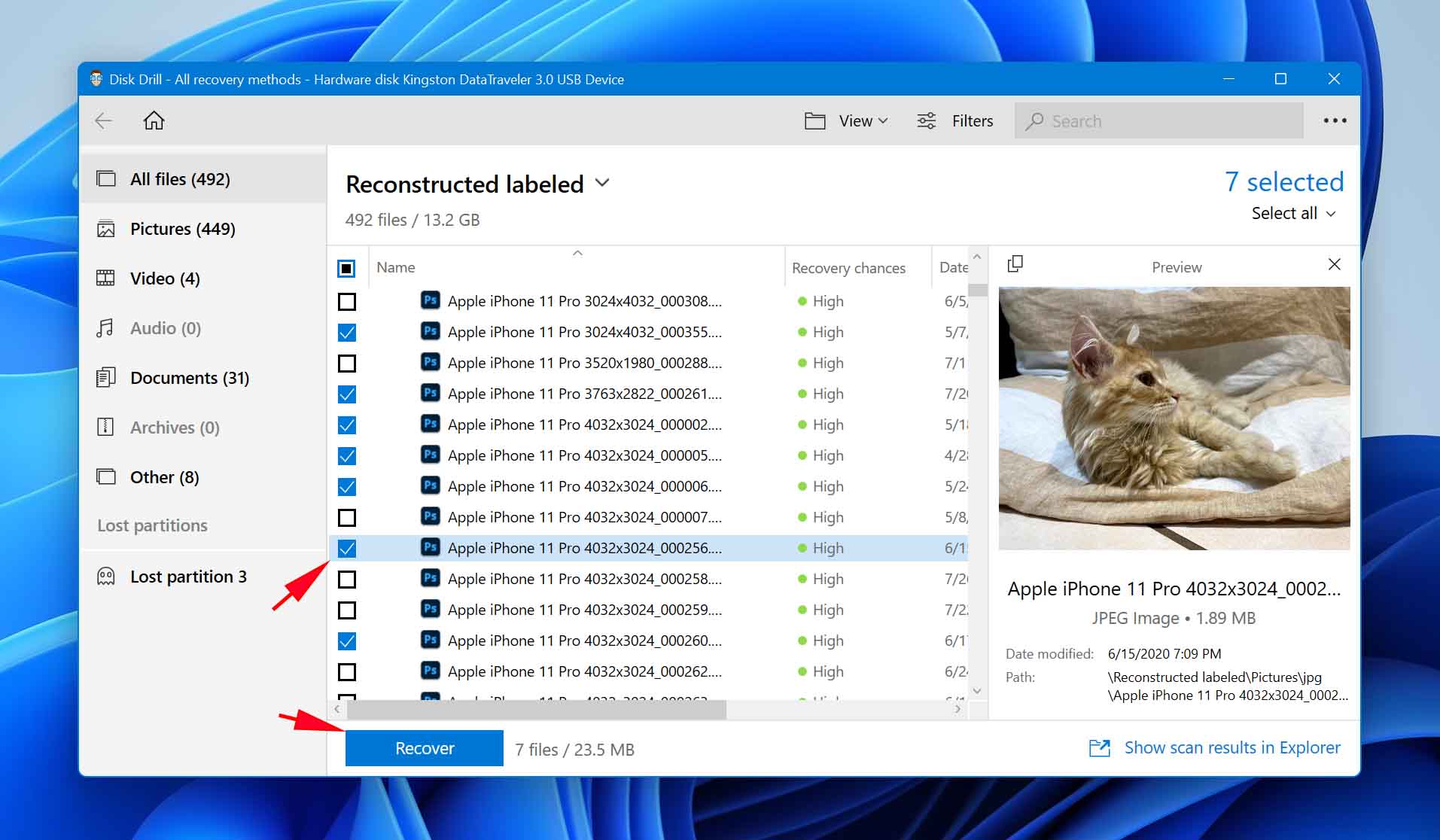 When you choose individual files, you'll see an image appear in the pane to the right. That is an approximation of the file you can expect to restore. If it's a blank thumbnail, the file may indeed be beyond the point of repair. Even in that case, though, it doesn't hurt to try.
Six. Whichever option you chose, Clever Files will ask you where you'd like it to save your recovered files. There is no right or wrong answer here, but make sure that you note where it's pointing to. You'll have to go to that location afterward to get the files.
The scan that you ran will remain saved in Disk Drill. So, next time you access the software, you won't have to run the scan over again. You can just resume where it left off or, if you let it run to completion the first time, you won't have to scan at all.
If Disk Drill failed to secure your files, check out their help page or their troubleshooting page. In these cases, it's possible that your device may be physically broken, meaning you'll need to get to a professional. It may also mean the files were unsaved to begin with, which may make the files beyond recovery.