Top 3 Tips on How to Prevent Loss of Data
The possibility of data loss may seem like a scary boogieman hiding in your closet, waiting for you to fall asleep so he can creep out unnoticed and get you. But the situation is not nearly as bleak as you might think. There's a lot you can do to prevent data loss. In this article, we'll look at top 3 most effective strategies for the prevention of data loss, giving you step-by-step instructions how you can implement each of them.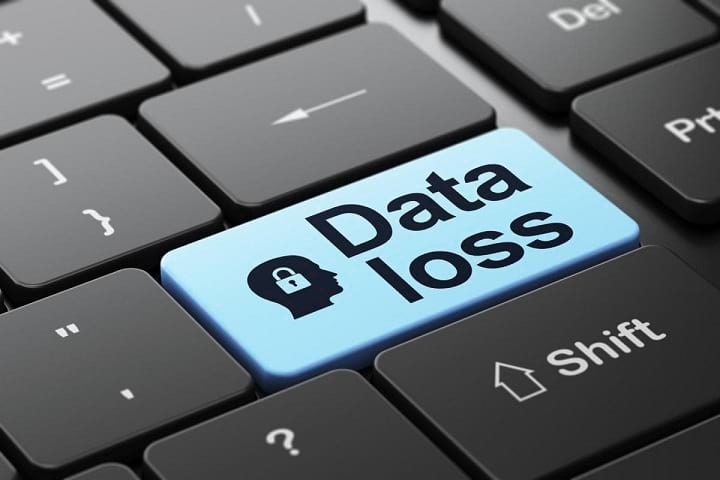 Upload Your Files to the Cloud
When reading tech news articles online, you often stumble upon reports of security breaches, large-scale cyber-attacks, and lots of other scary things that could make you stay away from the cloud. But that would be a huge mistake. Benefits of the cloud significantly outweigh the potential security risks, especially if you use a popular cloud backup solution such as Dropbox, Google Drive, or Microsoft OneDrive.
These mature providers of reliable cloud backup services go above and beyond to secure their infrastructures against all known threats. Countless Fortune 500 companies use the cloud to prevent costly data losses and to improve their efficiency. If they can rely on them, so can you.
The best thing about services like Dropbox, Google Drive, and OneDrive is their simplicity. You just create a user account with the company, download and install their client software, and place all files you want to backup in the folder the client automatically creates during the installation.
Check Your Storage Devices
Before you embark on a long car trip across the country, you should always make sure that your vehicle is in an excellent condition. Even a minor problem could jeopardize your entire trip when it happens in the middle of nowhere. Similarly, you should never trust just about any old, beaten up SD card or external hard drive.
Most modern disks come with the Self-Monitoring, Analysis and Reporting Technology System (S.M.A.R.T.) built right into them. Using a suitable monitoring software, you can get a good idea about the status of your storage device and see if it's showing early signs of failure. Unfortunately, USB flash drives and memory cards don't have this feature, so your best option is to check them for physical damage. SD cards are particularly fragile and easily bendable, and their small sizes makes them nearly impossible to repair. Purchasing a protective case is a very good idea that can save your valuable family pictures.
Be Ready to Counterattack
Sometimes, no matter how much you prepare ahead, the worst-case scenario still happens. In such case, you must be ready to act before it's too late. What you need is a capable data recovery software using which you can restore your lost files back to their original location. If you want something that's simple to use yet incredibly effective, Disk Drill is the way to go. Disk Drill handless all common file formats and storage devices, comes with useful extra features, and is available both for Windows and for Mac OS X.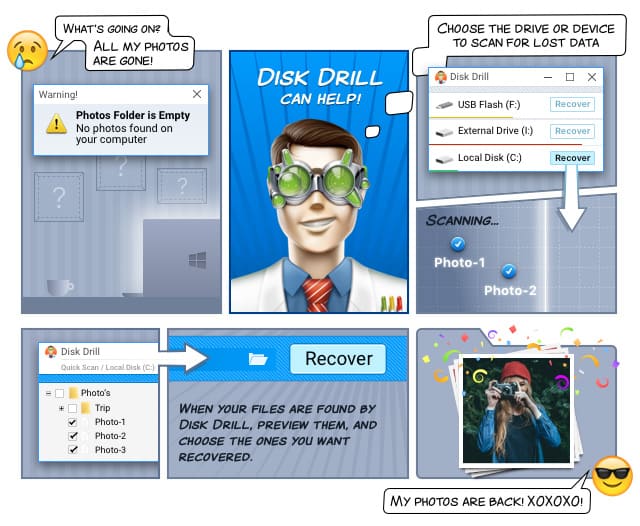 Data recovery for free
Your Companion for Deleted Files Recovery