Best DVD Burning Software. Burn, Copy and Convert Easier
Optical discs don't last forever. A long time has passed since they first become commercially available during the 80s, and we are now past their life expectancy, which is 25 years for CD-RW, DVD-RW, DVD+RW, and DVD-RAM discs and 100 to 200 years for CD-R, DVD-R, and DVD+R discs. If you have a sizable collection of optical discs that you don't want to lose to the natural decay of the materials the discs are made from, now is the time to download the best DVD burning software and the best DVD ripper applications and move your data to a safer storage medium.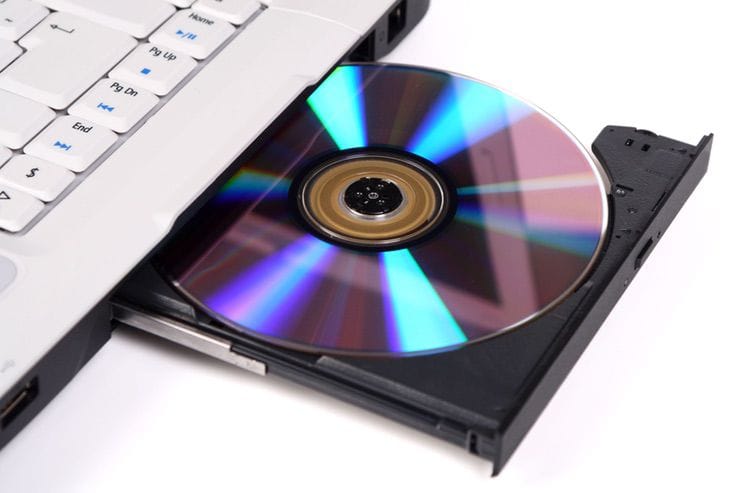 What Affects the Longevity of Optical Discs?
The longevity of optical discs is affected by several factors, including the quality of the media itself, humidity, exposure to light, temperature, mechanical damage, and others. While you can control some of these factors, such as temperature and humidity, others, such as the quality of dye employed in the recording layers, are completely beyond your control.
That's why some optical discs stop being readable much sooner than others, and it's also why you should act sooner rather than later when it comes to using the best DVD burning software with built-in DVD ripper functionality to transfer your data to a more stable storage device, such as an SSD, which has a lifespan of over 100 years.
Best Free DVD Burning Software
Our list of the best free DVD burning software contains the most popular applications that can help you read a disc to an image file and write an image file to a disc.
ImgBurn is a small software utility with support for a wide variety of optical disc formats and burning modes. Because of its ease of use and powerful features, ImgBurn is our favorite best DVD copy software. If you have two optical drives, creating a copy of a DVD with ImgBurn is a matter of inserting a blank DVD into one drive and the original DVD into the other drive and clicking on the copy icon.
ImgBurn supports all versions of the Windows operating system from Windows 95 up, and it also runs on Linux in Wine, which is a free and open-source compatibility layer that aims to allow computer programs developed for Microsoft Windows to run on Unix-like operating systems. Unfortunately, ImgBurn hasn't been updated since 2013, but you shouldn't keep it from downloading and using it anyway.
CDBurnerXP is a free CD and DVD burning software with the best DVD ripper functionality. CDBurnerXP can burn any Data on CD-R, CD-RW, DVD+R, DVD-R, DVD+RW, DVD-RW, DVD-RAM, BD, HD-DVD, including double layer mediums, and it even supports burning data on permanent backup M-Discs, a write-once optical disc technology introduced in 2009 that promises up to 1000 years of data preservation.
Unlike ImgBurn, CDBurnerXP is still being updated, but the rate at which new updates are being released has understandably slowed down over the years due to the general decline in popularity of optical discs. Be aware that CDBurnerXP is bundled with OpenCandy, which is an adware module classified as malware by many antivirus vendors.
Brasero is the best free DVD ripper for Linux. It was designed to be as simple as possible, which is why the main screen contains only five options: Audio project (allows you to create a traditional audio CD), Data project (allows you to create a data CD or DVD), Video project (allows you to create a video DVD or an SVCD), Disc copy (allows you to create 1:1 copy of a CD or DVD), and Burn image (allows you to burn an existing CD or DVD image to a blank disc).
Brasero doesn't actually handle the CD or DVD burning or ripping process itself. Instead, it supports multiple backends, including cdrtools, growisofs, and libburn, which take care of the communication with your DVD drive.
K3b was originally developed for the KDE desktop environment for Linux-based operating systems, but it works on all modern Linux distributions, including Ubuntu, Fedora, or Arch Linux. K3b takes its inspiration from such burning and ripping programs like Nero, but it only includes features that have something to do with burning and ripping, instead of trying to be a comprehensive media authoring and playback solution.
Our favorite best free DVD burning software for macOS is called Burn. It's free and open source and works on Mac OS X 10.3.9 and higher. Like many other macOS applications, Burn tries to keep things as simple as possible, featuring plenty of advanced options but hiding them away from view so that they don't distract and confuse users who have no use for them.
Best VHS to DVD Converter
One thing that standard DVD burning and ripping software can't help you do is convert your old VHS tapes to DVD format. Even though DVDs leave a lot to be desired in terms of their longevity, as we've explained in the first section of this article, they are still far more stable than VHS tapes. If you have a bunch of rewritable DVDs just laying around your house, you can use them to back up your VHS tapes using the Elgato Video Capture, which is arguably the best VHS to DVD converter on the market.
With the Elgato Video Capture, you can transfer video to your computer from any analog video source and save it as a high-quality H.264 file. All you have to do is plug the USB end of the Elgato Video Capture to your computer and plug the analog output from your VHS player or camcorder to either the composite RCA or S-Video end of the Elgato Video Capture. And if your anctient VHS player only has a SCART port, that's no big deal either because the Elgato Video Capture comes with a SCART to composite RCA adapter.
When you have everything correctly set up, it's time to fire up the Elgato Video Capture software for macOS and Windows and follow its clear and simple instructions. The software is designed to guide you through the VHS to DVD conversion process step by step until you end with a perfectly converted VHS tape stored on your hard drive as a single video file. You can then transfer this video file to a DVD using one of the best free DVD burning software applications recommended in the previous section.
Best Portable DVD Player
If you thought that converting your aging VHS tapes to DVD format was a good idea, how about playing them on the best portable DVD player you can buy? Of course, with the best DVD player, you can also watch the best new movies on DVD as soon as they are released regardless of whether your relaxing at home or are on board a plane.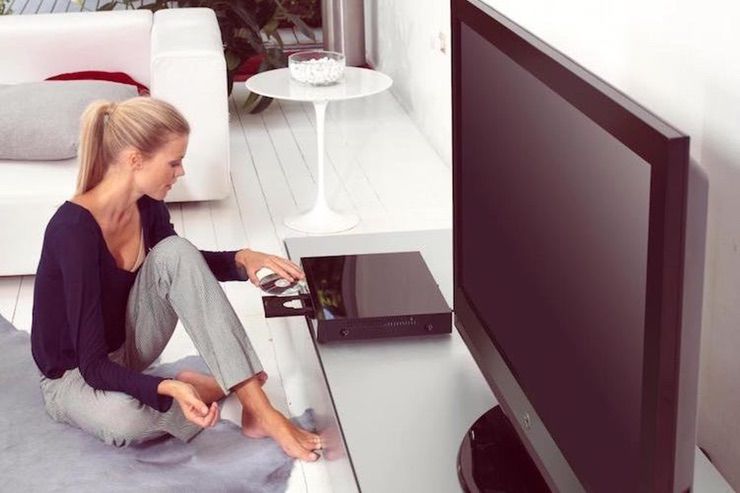 This 9.5-inch portable DVD player from DBPOWER has a built-in 2,500 mAh battery that can last for up to 5 hours of continuous DVD playback, and it can also be powered directly from AC. It supports all common CD and DVD formats and can play a variety of video file formats as well as music. A nice surprise feature is the included support for NES games. Just plug any USB gamepad to the DBPOWER portable DVD player and enjoy Zelda or Super Mario anywhere and anytime.
The 9.5-inch LCD screen has 800 x 480 pixels, and it can be rotated 270 degrees and flipped 180 degrees. The DVD player offers sever output methods, making it easy to connect it just about any TV or projector. And because it automatically remembers where you left off, it doesn't even matter if your trip or break is long enough for you to finish the whole movie. Considering its very affordable price of around $50, the DBPOWER 9.5-Inch Portable DVD Player is a must-have item for all parents who want to enjoy peace and quiet when traveling with kids and people looking for an inexpensive way how to play DVDs.
This 10.1-inch portable DVD player from NaviSkauto comes with one host unit and one slave monitor that mirrors whatever it is the host unit is playing, making it perfect for cars. The NaviSkauto player has a built-in rechargeable 2700 mAh battery that can last up to 5 hours, and it supports all DVD formats and most popular video file formats, including AVI, MPG, VOB, MPEG4, and others.
The 10.1-inch display has 1024 x 600 pixels, and the player also has built-in stereo speakers with 2 watts of power and loudness of up to 60 dB. Of course, there's also a headphone jack that allows you to watch movies and TV shows without disturbing others.