Pro Tools is one of the most popular DAW platform for Mac OS X (and Windows OS also) developed by Avid Technology. A lot of professional studios use Pro Tool as s primary tool for music production. And after receiving several requests from our valuable users we began to work at adding the option of Pro Tools's session files recovery.
So, starting from version 7.0 Pro Tools uses a .ptf file extension for its sessions files. And what's great is that the new version of Disk Drill officially supports PTF files recovery.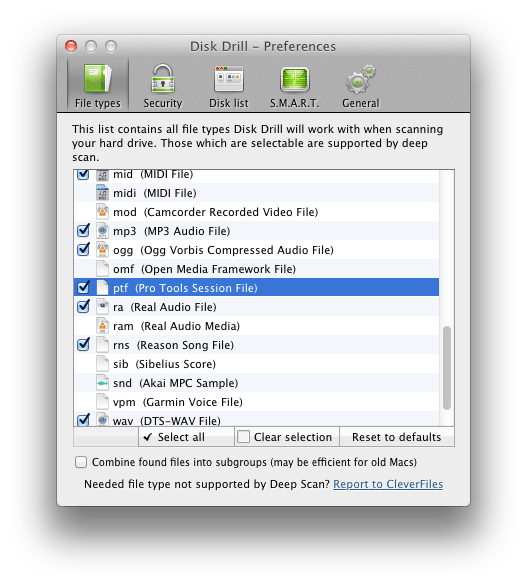 So, from now on in case of Pro Tools data loss you can recover all your PT sessions from any mountable media using Deep Scan. Also we would recommend to activate Recovery Vault or Guaranteed Recovery system on your disk to prevent data loss (and thus, frustration) and to make data recovery easier (btw, recovery from Recovery Vault and/or Guaranteed Recovery is free, so don't hesitate to recommend Disk Drill to your friends)!

PS: It's an article about Disk Drill 1.x, it will be updated soon to reflect the changes in Disk Drill 2.
.updated:
June 3, 2021
author: