With over 100 million subscribers worldwide, Netflix is easily one of the most popular streaming services in existence, and it continues to grow every year.
There is no Netflix app for Mac. That's right. Mac users can access Netflix using a Google Chrome, Mozilla Firefox, Opera, or Safari browser.
If you're now puzzled because you've found websites that clearly state that you can download Netflix on Mac, you have every right to be. So, can you download Netflix on Mac? The answer is still no, unfortunately.
The websites with Netflix download links either host pirated content or they're trying to make you download an app that looks like Netflix but is, in fact, malware.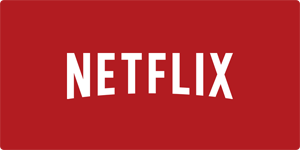 Don't fall into the trap of thinking that there's no malware that targets macOS. In recent years, there's been a number of ransomware attacks with a specific focus on Mac users. If you don't know, ransomware is a type of malicious software that prevents or limits users from accessing their system by encrypting their data. Once encrypted, the data can only be recovered after paying a hefty ransom.
Other types of malware that you may come across on shady websites that host fake Netflix download links can delete your files or corrupt your hard drive. If you are here because you've visited one of those sites and downloaded a fake version of Netflix, infecting your Mac computer with malware and possibly even losing important data, we highly recommend you immediately download Disk Drill.
Disk Drill is a user-friendly data recovery suite for Windows and macOS that can recover all lost files from any storage device. Disk Drill doesn't cost anything to download, yet the software can do much more for you than many several times more expensive data recovery tools can. Disk Drill can help you maintain your Mac in good working order, keep your files safely protected against data loss, and more.
Netflix for iPhone or iPad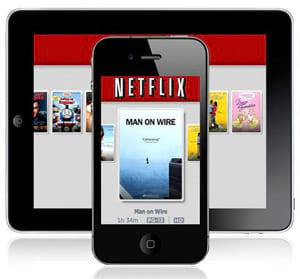 Although Netflix hasn't released an app for macOS, the company has released a fantastic app for iOS devices, and you can download it directly from AppStore. Netflix for iOS works with your regular Netflix account, allowing you to watch all the shows and movies you love from anywhere. The app lets you browse through rows of top selections for each genre, and you can even download select titles to watch when you can't be online. You can stream movies and shows from your iOS device directly to any Airplay-enabled device, such as Apple TV and even an old laptop.
How to Watch Netflix Offline on Mac Computers
As a Mac user, you're out of luck when it comes to watching Netflix offline on your computer. To download titles from Netflix for offline watching, you need an iPhone, iPad, or iPod running iOS 9.0 or later, or a phone or tablet running Android 4.4.2 or later, or a tablet or computer running Windows 10 Version 1607 (Anniversary Update) or later.
As you can see, Mac computers aren't among the supported devices. That means your only chance how to enjoy Netflix without Internet access is by using third-party solutions like those described in the following chapters.
How to Download Movies & Shows from Netflix on Mac
You have three options on how to download movies and shows on Mac for offline watching:
1. Install Windows
Owners of all Intel-based Mac computers can easily install the Windows operating system with Boot Camp. You'll need a Microsoft Windows installation media or disk image (ISO) containing a 64-bit version of Microsoft Windows 10, an Apple keyboard, mouse, or trackpad, or a USB keyboard and mouse, at least 55GB of free disk space on your startup drive, and a blank 16GB or larger USB 2 flash drive. Visit this page to read step-by-step instructions on how to install Windows on a Mac.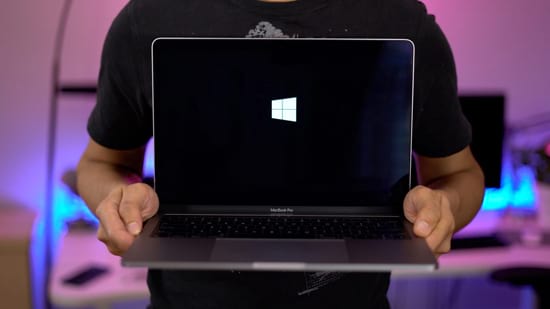 After you finish the installation process, you'll be able to switch between macOS and Windows. From there, all you need to do is download the official Netflix app from Microsoft Store and log in with your Netflix account. Because the Netflix app for Windows supports offline downloads of selects movies and shows, you should have no trouble watching them later without Internet access.
2. Stream them from your iPhone or iPad or iPod Touch
The Netflix app for iOS supports AirPlay, a proprietary protocol stack developed by Apple, which allows wireless streaming between devices of multimedia content. This means that you can stream Netflix movies and shows from your iOS devices to any AirPlay-enabled devices over local Wi-Fi. And because the app also supports offline downloads, you have everything you need to enjoy Netflix offline on your Mac. Well, almost everything. You also need an app like AirServer so you can receive AirPlay streams on your Mac.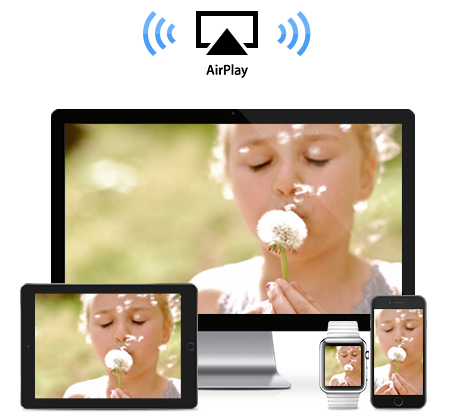 The downside to this approach is the need to create a local Wi-Fi network, which takes a toll on the battery life. You also need to have both your iOS device and your Mac computer turned on, so you should definitely bring all your chargers with you to avoid running out of juice in the middle of the last episode of Stranger Things.
3. Use Screen Capture Software
The last option how to watch Netflix movies and shows offline on a Mac is the least convenient one, and we recommend it only as a last resort. Apps like Movavi let you capture a selected part of the screen and save the recording as a regular video file. This means that you could play a Netflix movie or show in a web browser, record it, and save the recording for offline viewing later. Not only is this method very time-consuming, but it's also borderline illegal. Although Netflix won't go after you if you record a show for yourself and watch it alone later, they would definitely not appreciate you sharing the recordings with your friends and family. Make sure to carefully read the terms of service of Netflix before you use this method.
Top 3 Best Netflix Alternatives
While Netflix is by many considered to be the king of on-demand streaming, it's not without competition. Here's a list of top 3 best Netflix alternatives.
1. Hulu

Launched in 2008, Hulu is Netflix's biggest competition offering a wide selection of television series and other content. Hulu is available either for $7.99 a month for its on-demand video streaming service or for $39.99 a month for its live TV service with over 50 live and on-demand TV channels, including sports, news, and entertainment. Hulu is also a great service if you want access to HBO, Cinemax, and Showtime as you can purchase them as premium add-ons. You can get Hulu for 30 days for free to see whether you like the service. You can switch plans or cancel anytime. Hulu currently has around 30 million paying customers, and it's available in Japan and the United States only.
2. YouTube
YouTube is an American video-sharing website and a worldwide sensation that has given us an entire generation of content creators and Internet celebrities. In its infancy, YouTube was mostly full of cat videos, but the platform has evolved to host TV shows, music videos, documentary films, educational content, movie trailers, original independent shorts, and much more. What's most important, the type of content you find on YouTube isn't available anywhere else. That includes let's play videos, makeup tutorials, lightheaded life blogs, and other video content. YouTube is currently the second-most visited website in the world, attracting more and more media corporations including CBS and the BBC.
YouTube launched a paid streaming subscription service, YouTube Red, in 2015, giving subscribers access to ad-free content and exclusive movies and shows. The service currently has around two million users, and it has already given us many original films, documents, and series.
3. Sling TV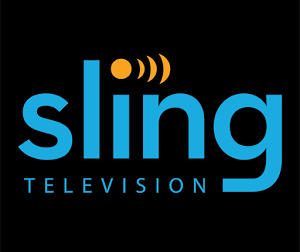 Sling TV is an American over-the-top internet television that was unveiled on January 5, 2015, at the Consumer Electronics Show. Sling TV wants to complement subscription video-on-demand services for cord cutters, offering a wide range of major cable channels that can be streamed to smart TVs, digital media players, and mobile applications. The service currently has around 2 million users, and it works with Roku, Amazon Fire TV, Android TV, Apple TV, Xbox One, LG smart TV, and other TV-connected devices.
.updated:
June 3, 2021
author: