How to Open and Recover the PLN (ArchiCAD Project File) File Format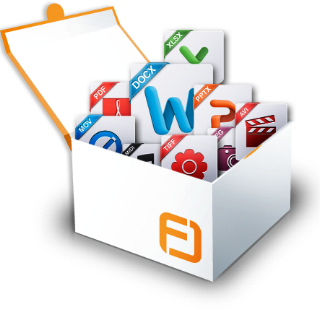 The PLN file format is associated with ArchiCAD, a popular Building Information Modeling (BIM) software used by engineers, architects, designers, and builders around the world. The company behind the software, Graphisoft, single-handedly revolutionized the entire industry by igniting the BIM revolution with the release of ArchiCAD in 1984.

The company has continued to develop their BIM software. Currently, over 100,000 professionals rely on ArchiCAD to complete large projects and contracts worth hundreds of millions of dollars.
What Is a PLN File?
ArchiCAD gives the user the option to save the project as a file with the .PLN file extension. This file contains information about the project, associated files, metadescriptions, and other important content.
The PLN file format is unique to ArchiCAD. It was created to support ArchiCAD's long list of features, which includes project visualization with CineRender Engine, support for complex geometry models, two-point perspective, and others.
How to Open PLN Files?
To open a PLN file and see it the way it was intended to be seen, you need to install the latest version of ArchiCAD from the official website. Graphisoft allows anyone to download the full version of ArchiCAD without registration and use it for free for 30 days. After 30 days, users can either purchase a license code or use the software in a demo mode.
The demo mode essentially turns ArchiCAD into a PLN file viewer by disabling the save feature. Graphisoft understands that Building Information Modeling is a collaborative process. If their software solution is available to all stakeholders involved in a creation of a project, the project management will be more likely to choose ArchiCAD over other BIM solutions.
Apart from ArchiCAD, Graphisoft has also developed a BIM project presenter app for mobile devices. They call it BIMx, and it features their Hyper-model technology for navigating the integrated drawing sheet and 3D building model. Thanks to the app, all project stakeholders can easily access construction documentation and plans right on the job site.
How to Recover Deleted PLN Files?
According to findings of a new global data protection study conducted by EMC Corporation, data loss and downtime cost enterprises $1.7 trillion per year. To put this figure into perspective, that's nearly half of Germany's GDP.
ArchiCAD and the PLN file extension is just as vulnerable when it comes to data loss as other file formats. Despite this, only a few data recovery solutions know how to repair PLN files and recover them back.
Anyone who uses ArchiCAD should have a reliable PLN data recovery solution at hand to prevent the loss of PLN files. The solution should fit into the enterprise environment, offer excellent value, and work right out of the box. Disk Drill meets all these requirements and even exceeds them by including several useful data protection and data management tools. With Disk Drill, PLN file recovery won't slow you down even a little bit.

Data recovery for free
Your Companion for Deleted Files Recovery