Polygon and Subdivision Modeling with LXO (Luxology Modo) Files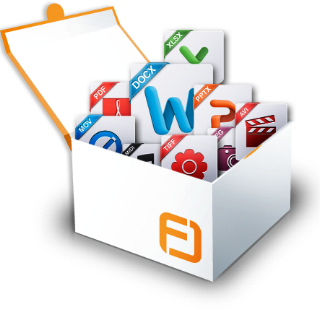 There are currently countless 3D modeling and painting programs available across all major platforms. Some, such as Blender, strive to be as versatile as possible, while others focus on a particular area of 3D modeling. Modo from Luxology is an excellent example of the latter category.
This polygon and subdivision surface modeling package was created by the same team who developed LightWave 3D for Amiga computers back in the 90s.

Unlike other mainstream 3D applications such as Blender, Maya, and 3ds Max, Modo features a unique workflow based around a smaller number of essential tools that can be combined in a wide variety of ways to allow for limitless artistic creation.
Two core concepts of Modo are action centers and falloffs. Action centers let users choose pivot points in real-time and allow them to derive a tool's axis orientation from any selected element. Falloffs modify existing tools, changing their influence and strength according to geometric shapes.
Other features of Modo include an advanced Boolean toolset, automatic retopology, procedural modeling enhancements, enhanced Bézier and spline curve tools, deformer caching, significant rendering performance enhancements, streamlined user interface, non-destructive procedural stack, animations, procedural text, curve enhancements, UV transform and constraint, and many more.
What Is a LXO File?
Luxology has created an excellent Wiki page where they explain in detail all formats used by Modo, including the LXO file format. According to the wiki, a file with the .lxo file extension is the standard Luxology scene file format for Modo. "It is a IFF chunked based format extended from the Lightwave LWO2 format".
How to Open LXO Files?
To open an LXO file, you need Luxology Modo. Luxology currently offers two license types: floating and individual. The floating license can be used by other machines actively networked to it, allowing multiple 3D graphics artists to open files with the LXO file extension. The individual license is issued only to a single person.
You can also open a .LXO file by downloading the free trial version of the software. You will need to complete a simple registration form and agree to the company's terms of use and privacy policy, but if you just want to open a single LXO file and don't plan on using the software long-term, this is the way to go.
How to Recover Deleted LXO Files?
A good LXO data recovery should be easy to use and work every time. What's more, it should support all common file formats used by graphic designers and artists because a hard drive crash usually doesn't choose its victims. Disk Drill meets all these criteria and even exceeds them by providing users with a comprehensive set of data recovery and file management tools.

Data recovery for free
Your Companion for Deleted Files Recovery
How to Repair LXO Files?
LXO file recovery with Disk Drill is so easy because the software applies sophisticated data recovery algorithms to intelligently repair LXO files and over 200 other file formats.