July 07, 2020: meet the new Disk Drill 4.0.528, one of our feature updates of its Windows edition. It includes some new features, relevant changes to what's already in the app, and several fixes. As always, here's the complete changelog: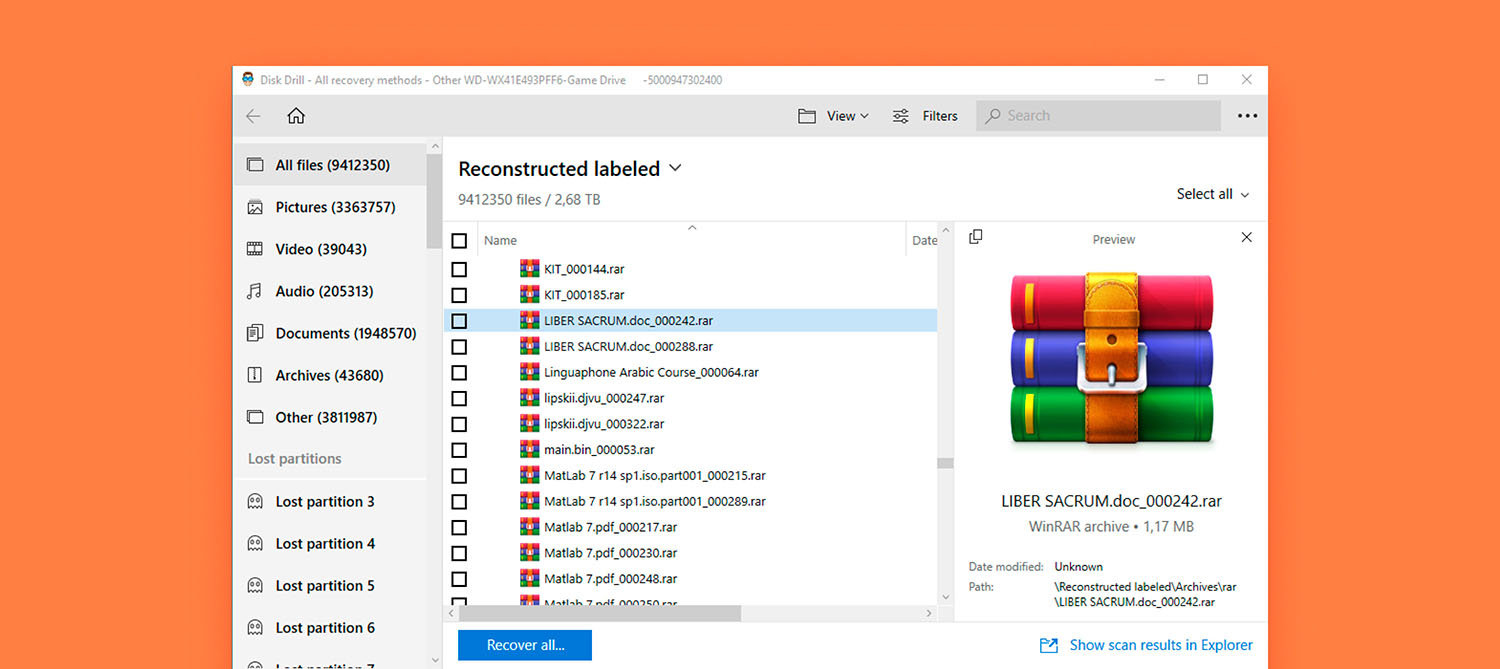 New
File Signatures Deep Scan learns to recover RAR5 (recent WinRAR compressed file format)
UI new Home button on the final recovery screen takes users back to the disk list in one click, improves internal Disk Drill navigation
Improvements
Disk Health Monitoring updated S.M.A.R.T. disk health monitoring code, more storage devices supported
ExFAT improved scan and recovery from damaged ExFAT file systems once it can't be mounted
Archives Recovery improved scanning and recovery, original file name detection for archives like ZIP, CAB, RAR, RAR5
NTFS improved NTFS scanning and recovery results, original file path detection
FAT32 improved FAT32 scanning and recovery, inconsistent blank file names
File Signatures proper AAC file detection in Deep Scan
File Signatures improved Deep Scan stability while extracting metadata from TIFF, JPG, and X3F formats
File Signatures proper detection of M4B files (MPEG-4 Audio Books)
APFS improved support of Zalman docking stations, corrected lost and live partition detection
Deployment improved Disk Drill installation speed when damaged devices are attached
APFS improved error messages for unstable scans and storage devices
NTFS support of larger NTFS cluster sizes
Configuration S.M.A.R.T. disk health monitoring can now be disabled in the app (via 3-dot menu)
UI Disk Drill window saves its dimensions and screen position more consistently
Data Protection security fixes in Recovery Vault
Fixes
Fixed internal Disk Drill navigation in Lost Partition Scans
Fixed some occasional crashes while saving scan sessions
Fixed occasional crashes while detecting TIFF files
Download the latest release of Disk Drill for Windows. Thank you for keeping it in your arsenal! Whenever you need our team's help, get in touch.
.updated:
June 3, 2021
author: