August 11, 2020: we've just released Disk Drill 4.0.533 for Windows. Here's what we improved: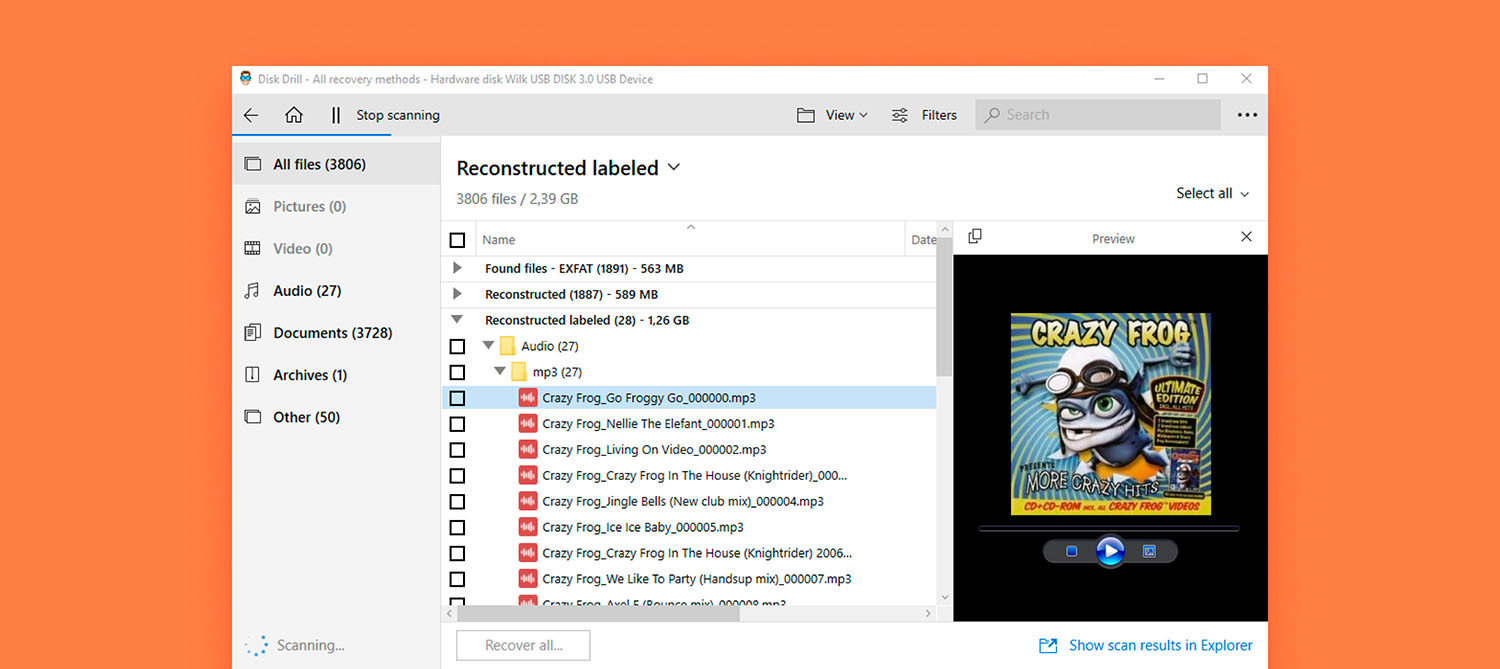 Improvements
Deep Scan MP3 files labeling based on ID3 tags
Linux Recovery Quick Scan on EXT2, EXT3, EXT4 partitions
Deep Scan ZIP file names generation
Deep Scan detection and reconstruction of PCX files
Logs improved internal logging while scanning for lost data and recovering found items
Windows 10 improved internal installation verifications
Fixes
Back button behavior when resuming scan and completing a disk backup
some random crashes during FAT32 and NTFS scans
loading saved recovery sessions from past versions of Disk Drill
Deep Scan could crash during AAC file decoding
corrupted hex view for some recovery methods
random occasional crashes when mounting scan results as a drive
random crashes when exiting Disk Drill with scan results mapped to a drive
You can always get the latest release of Disk Drill for Windows from our website. We appreciate your support.
.updated:
June 3, 2021
author: