With every update of Disk Drill we are trying to add new features, enhance its existing functionality, and solve any potential issues we may find. Just yesterday, June 23, 2020, we uploaded Disk Drill 3.8.975 for macOS. And here's what we introduced in this minor update: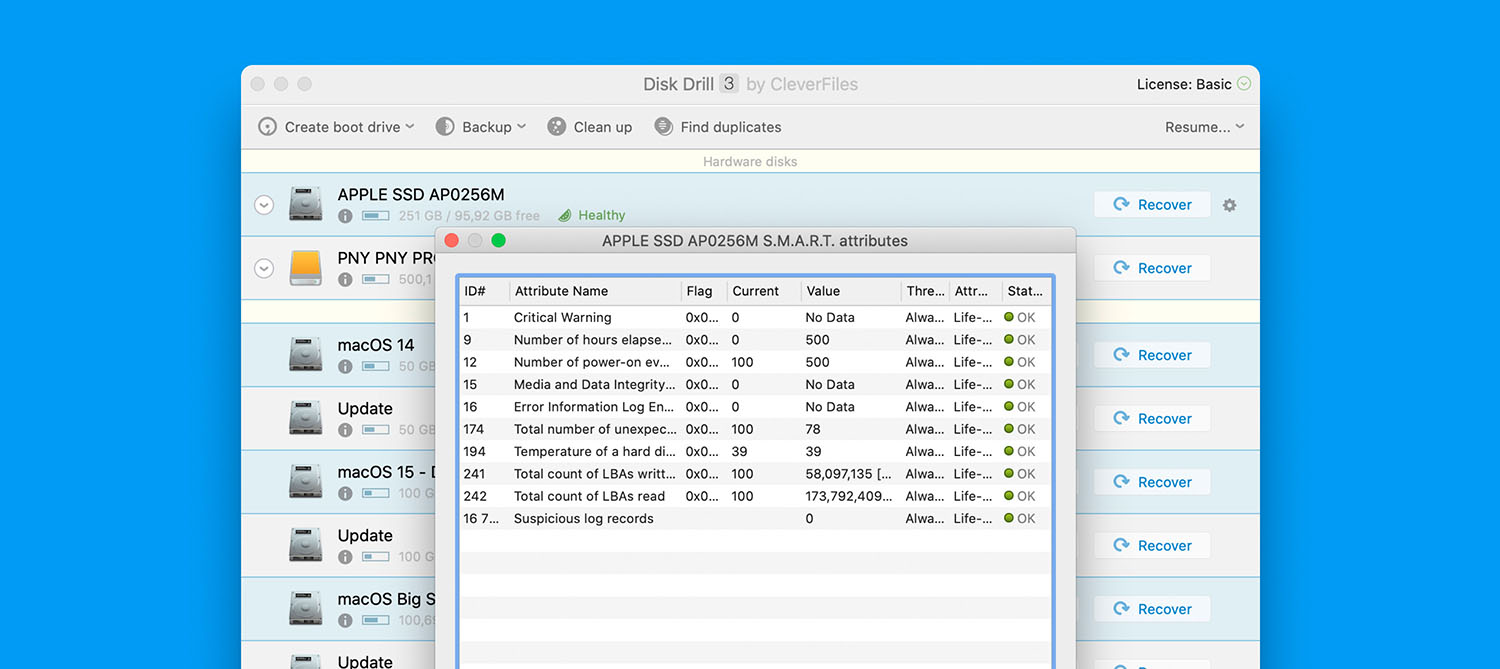 Improvements
APFS improved detection of broken and corrupted APFS partitions
NTFS improved detection and recovery from lost NTFS partitions
ExFAT improved scan and recovery from damaged ExFAT file systems once it can't be mounted
Disk Health S.M.A.R.T. status tracking for NVME drives
Legacy improved support of (the old) Mac OS X 10.9
Future preliminary code enhancements for the upcoming macOS 10.16 Big Sur
Fixes
Fixed random crashes when detecting RAID arrays in the disk list
Fixed occasional crashes during recovery from external drives
Oh, and, by the way, did you also watch the Apple's intro into macOS 11 Big Sur on Monday? We are thrilled! The new macOS looks great. Traditionally, it also brings a number of new challenges to developers like CleverFiles. We are happy to confirm that Disk Drill 3.x is expected to support and work flawlessly in the new operating system. However, our major emphasis for Big Sur's fall release will be Disk Drill 4.0 (Mac edition).
We've mentioned it a couple times already. Our entire team is concentrated on Disk Drill 4 for the last 2 years. We want to make sure it's the best Disk Drill for Mac ever released. And we believe it will be the one! Some of our clients are already receiving the beta versions as part of our normal tech support procedures. Should you be interested in trying out the beta, feel free to get in touch.
.updated:
June 3, 2021
author: