Disk Drill 4.1 🥳 for macOS adds a ton of new features, improvements and fixes. Check them out below.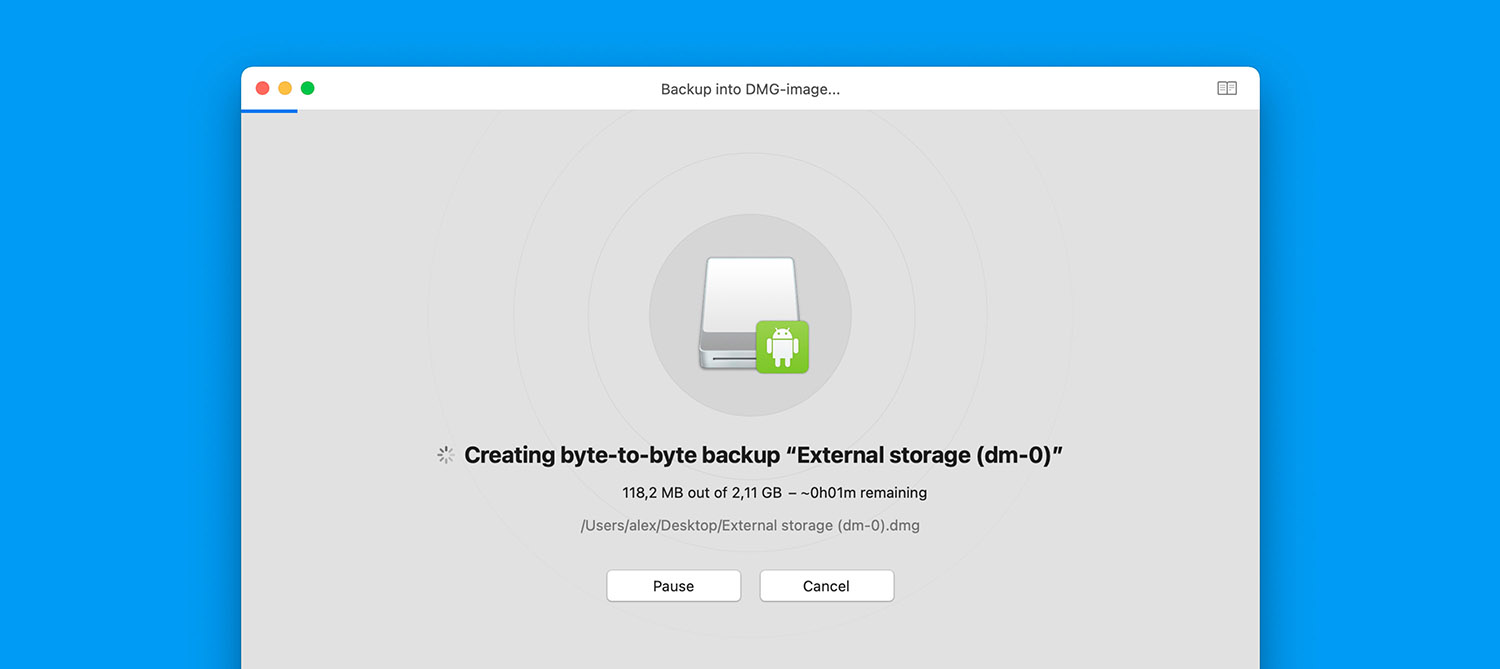 New
Deep Scan (traditionally) learns new file formats: "Ichitaro" the Japanese text processor (JTD, JTDC, JTT, JTTC), Microsoft Publisher files (PUB), WordPerfect (WPD)
Byte-to-byte backups can now be paused and resumed
Disk Drill now recommends scanning Android's memory card when possible, instead of jumping through the hoops of full-fledged Android recovery
New squircle Big-Sur-style app icon
Improved hints throughout the app's interface, including improved starting zero-state screens
Improvements
Encrypted and CoreStorage HFS+ partitions are now displayed separately in the disk list
APFS scanning and recovery algorithms
Proper detection of macOS Big Sur installer on disk
More informative and accurate bad blocks notifications when scanning corrupted drives
Better detection of APFS partitions after formatting
Additional information displayed while loading large session files
Several minor improvements in disk backups
Better detection of a drive's online status in Clean Up and Backup modules
File search improvements in the UI
Updated descriptions in data protection settings
Quick Scan of FAT32 partitions
Recovery log can now be sorted by several dimensions
Some enhancements related to user privacy throughput the UI
Data Shredder and free space Erasure method selection
No more auto-collapsing of recently deleted files (Found files) in scan results
Disk Drill provides more details when detaching byte-to-byte backups fails
Disk Drill now properly prompts for admin credentials when launched under a restricted user
System extension (kext) is now installed only when SIP-protected device is initialized for scanning
Fewer System Extension permission requests on macOS Big Sur
Scan results navigation
Better icons to identify some partitions after scan completion
"Recover All" now properly selects all files for recovery if scanning is still in progress
S.M.A.R.T. icons and indicators behavior
Fixes
Some random freezes in scan results
Mount/Unmount options now disabled for encrypted partitions
Font color could erroneously change in data protection module
HFS+ Catalog Rebuild fixes for disconnected drives
"All Recovery Methods" type of scan no longer available for locked devices
Source device with macOS installer could be selected as destination
Network connected devices were duplicated in some modules
Built-in preview window resizing
Various UI micro-glitches
Scanning could be resumed from the backup module
Random crash while saving backups to desktop
Scanning methods selection for external APFS Time Machine backups
Memory leaks while scanning Android devices
Forensic data export when scanning in progress
File list was not properly updated when switching filtered objects on and off
Incorrect "Scan complete" confirmation when canceling Clean Up process
Incorrect informers shown when scanning iOS 14
👍 Stay tuned for more good stuff from CleverFiles!
.updated:
June 3, 2021
author: