Disk Drill for Mac gets a major upgrade, version 4.2 is available starting today. We worked on a number of stability issues, M1 Macs support, file formats in Deep Scan, additional file systems, security and extra tools that augment our core data recovery features. Give it a try, let us know what you think.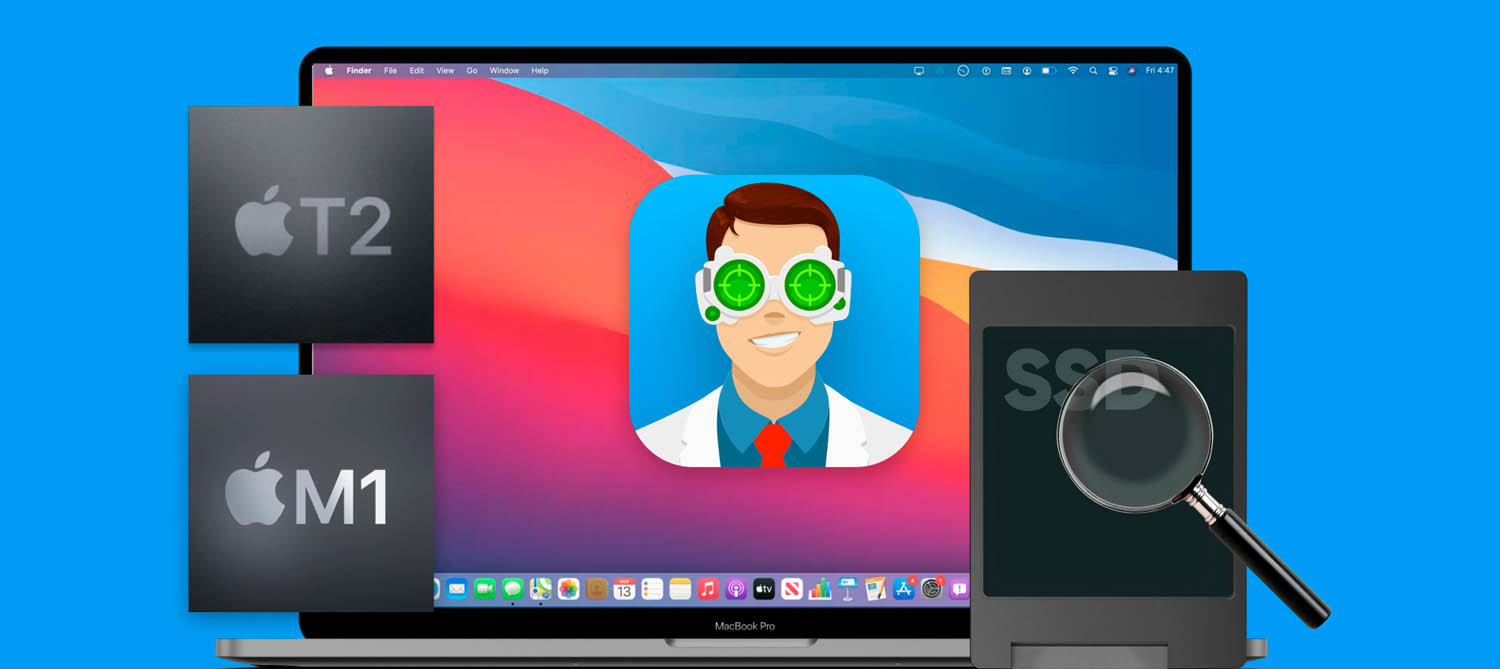 New
Disk Drill now runs natively on M1 Macs
Deep Scan extends PDF and AI file formats labeling
Improvements
Support of the new osxfuse/macFUSE version 4
DOC, TTF, and PUB file formats recovery with Deep Scan
DNG/RAW image formats preview on older macOS versions, 10.11-10.14
Reinstated and enhanced S.M.A.R.T. monitoring for internal drives
Updating the app no longer requires user credentials
Enhanced scanning of SIP-protected drives on macOS Big Sur with T2 and M1
Deep Scan yields more recoverable files when scanning T2-protected system partitions
System drives' scanning when running Disk Drill in macOS Recovery
Scanning devices with ZFS file system
Scan session auto-saving when switching to drive backup in case of failing media
Overall UI improvements when resizing the main Disk Drill window
RTF file format recognition within Deep Scan was missing font detection
Multiple security improvements in Disk Drill's updater
Recovery of encrypted system APFS Fusion Drives when booting from external media
Better Hide Duplicates filter in recovery results
Duplicator Finder scanning and overall speed
Clean Up and Data Protection modules compatibility
Backup creation resuming
Several Dark Mode improvements in iOS scan results
Clean Up mode and Duplicate Finder no longer accept folders from physically damaged drives
Removed unnecessary scroll bars in Disk Drill's main UI when resized into its minimal state
First-time Disk Drill installation procedure
System extension (kext) updates
Stability enchantments when detecting connected devices
Disk Drill's information overlays
Fixes
A couple of minor visual glitches in the Disk Drill installer
System extension (kext) deployment on clean M1 Macs without Rosetta sub-system
Recovery from NTFS compressed drives
File preview and hex mode are available for long file names and paths (255 bytes or more)
Clean Up mode and Duplicate Finder could move files to incorrect destination if the original target device was disconnected
Random Deep Scan crashes when detecting TIFF files
Creating backups of physically damaged devices and Android partitions
Backed up APFS container did not list parent containers in the disk list
Occasional stops when mounting APFS containers from DMG disk images
Recovery destination could not be selected in macOS 10.13 while in macOS Recovery
Previews in Duplicator Finder
Accidental scans of SIP-protected drives bypassing Disk Drill's system extension (kext) via right-click menu
Exception when hex preview window was not closed on a disconnected drive
🚄 Off to the next release now.
.updated:
June 3, 2021
author: