My brain does not work without coffee. Let's just say Disk Drill saved me several hours of work. A big thank you to the guys at @cleverfiles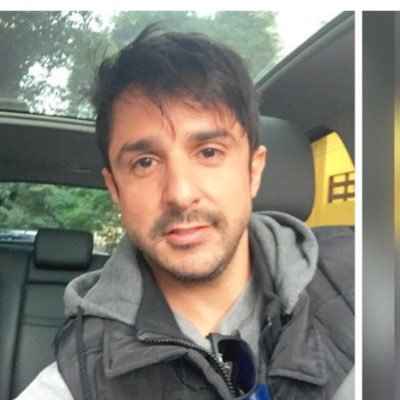 marc3llo





I recommend Disk Drill from @cleverfiles to every Mac User who is serious of keeping his files by all means! Big Thank You to the developers!
Just used Disk Drill to recover photos I've had since 2004! Thanks for creating such an easy to use application!
Dr. Sounds





You are my hero! On this friday morning, I woke up to my brand new iMac 27″ which I bought yesterday to use for music producing among other things, and the first thing I saw this morning was an error message saying my Seagate HD had failed!!!!!! On that drive I had my new album, and it felt so extremely bad to lost my project files for my next epic release!
Nobilis Bellator





Sometimes you do stupid things, like Format a CF card on which you had 4 hours of Timelapse work (Not counting the setup time and travel to the location) with a spectacular Sunset from atop a mountain. After you almost fainted you think, hey maybe Disk Drill Pro which I bought not long ago for my external drives will work on a CF Card. Then you see the wonder happening in front of your eyes and think….this is the best purchase I made in the last 10 years… Thank you DiskDrill, I feel so much safer in your hands…
Drew Alexander





You guys saved me $$$ this evening. I thought I had lost a whole day worth of footage from a shoot I was at on 9-11-15. I had a drive go bad today that I didn't backup like I should have done and spent all day looking and searching for any kind of backup and recovery software. I accidentally found you guys on the web and figured, hey it's free…why not try it. Well, 20 minutes and 52 gigs later, I'm back in business.
Heuna Chung





THANK YOU SO MUCH!!!! I have my first exam for my Political Science class on Thursday, and the 25 paged document I typed was done on a Guest Account (yes I know, very dumb of me), then all of sudden the guest account crashed and ALL OF MY LECTURE NOTES WERE GONE. I immediately got your product and now I HAVE MY NOTES BACK!!!! THANK YOU SO MUCH! You guys are awesome and legit. I was worried that since it was in a guest account, it was permanently gone beyond repair, but luckily Disk Drill was able to even find the document in a temporary storage. So happy!!!!
Madelyn Kotara





Just wanted to say thank you! My phone had deleted everything on it (but I did have a .rar archive of the contents on my computer, that I deleted the night before.) I tried Disk Drill and ALL the data was 100% intact. THANK YOU!
Selina S. Tyle





If you ever need to recover data from a damaged disk (or take some extra measures to protect against that happening on an intact one), I give my personal recommendation to Disk Drill. 80% or more of the data on the drive was recovered complete with metadata and file structure. A good chunk of the remainder was found in a deep scan, although this will have to be looked through by hand because the recovered files are named generically. I was able to mount the recovered results as a virtual disk, and right now am transferring everything I cared about losing to a new drive. Effective and simple, that's about all I ask from a good piece of software. oggie168





I had a corrupted USB with 5.97 GB of data on it. I tried several other software recovery programs with no success. Then I downloaded Disk Drill, was pleased with nice interface, and even more surprised when I ran the scan. The scan was fast, and comprehensive, finding all the data on the corrupted USB, with one more easy step, the data was recovered to a folder on my hard drive.
This software is a keeper, one of those essential programs you must have. I would highly recommend this product. TCalhau





This application simply just saved my life! He regained the most important file I have and that I had accidentally deleted! Simply Phenomenal! sew030343





Really great customer support for your product. Again, just wanted to thank you for all of your help. This is a great program, and I am glad to have it working again.
Kurt Riegner





Used Disk Drill after a botched iPhoto > Photos > new iMac migration lost a few thousand pictures from wife's hard drive. Was able to recover them all despite having reformatted the drive in preparation for recycling. Great utility!
Disk Drill 2 is your first and last line of defense for dealing with misbehaving volumes on the Mac, and the Pro version easily pays for itself the first time trouble comes along. Aside from a UI that feels out of step with OS X El Capitan, my only caveat would be to hold off for the forthcoming version 3.0 so your investment will last as long as possible, especially when the Basic version offers sufficient peace of mind today without breaking the bank. J.R. Bookwalter | @JRBTempe
mikesel





Disk Drill is capable of scanning and recovering files from its vault in seconds.. Yes – that's right … SECONDS! Making this the perfect utility for all heavy Mac users and novices alike. Mike Hudson
It is a must for all Mac users as it can save you by undelete and recover files that are accidentally deleted or files lost due to hard drive problems. I would recommend you try it out. Nihar
Evgeniy aka Slingshot





I found this Mac App simply amazing. In the past I have tried various recovery software packages but Disk Drill is so simple to use, there is no great learning curve, and it works every time for me.
Remember Hugo's Mac computer? His external hard drive crashed. He bought a piece of software called Disk Drill. The software worked perfectly. It recovered everything on his busted external hard drive. If you have a Mac, you need this software. Harry Newton
Robinson





I was shooting video using Atomos Samurai disk-based video recorder (saves videos as Apple ProResHQ). I had a disk failure out of the blue my laptop would not recognise the disk. Panic. I tried your app today, and it worked like a total treat. Hugs
djsumpter





Thank you for your great product "Disk Drill." I have it installed on windows xp and have used it to restore data from an accidentally formatted external ntfs drive.
applebitch.com





Overall, I'm happy to recommend Disk Drill to Mac users. There were no bugs during testing and the software does exactly what it says, and does it well. I'm happy to recommend Disk Drill to Mac users. It is designed for the majority of Mac users.
What I like most about Disk Drill is the way the interface is designed to make recovering data an easy three step process of selecting a disk, scanning it, and choosing which files you want to recover. Erica Marceau
technologytell.com





Disk Drill is an excellent utility that has a place on every hard drive, especially if you use an iPhone, digital camera, or other digital devices. Erica Marceau
technologytell.com





In addition to undeleting files, Disk Drill can find lost partitions, monitor the status of your hard drive, alert you if it is in danger of failing. It makes sense for everyone to get Disk Drill even if you don't have lost files to save. Erica Marceau
KLAUS, @TechPatio





I tested it real quick and it easily managed to pull back my pictures on a SD memory card after deleting them, simply by doing a Quick Scan
mac.appstorm.net





Butter-fingered as I am, I've seen my fair share of file recovery applications. They tend to bore you with facts and figures, and a lot of technical data that means absolutely nothing to you. Disk Drill shows a different way, befitting for a Mac. Simon Slangen
Jordon





I have just used it to recover my deleted photos and I am pleased with the results. Thanks CleverFiles for their free solution.
Brian Povlsen





I got a PRO copy and I have to say it is night and day from the older version. It was very fast in everything it did, and it recovered files from 5 months ago in less than a minute. Very simple.
James E





Disk Drill is the best! Used Disk Drill, helped me very much for free!
Disk Drill has shown no effect on my system performance or speed. I opened up Disk Drill and enabled Recovery Vault and did a Quick Scan that took less than 5 minutes. It recovered every single one of the pictures perfectly. NICK POST
I tried to recover the DMG file for Firefox, which I intentionally deleted for the purpose of testing, using the Recovery Vault. Clicking the Recover button quickly placed the file on my desktop, and opening and installing Firefox worked perfectly. James Dempsey
It's simple, well-organized, and most importantly – it works a majority of the time. I was able to see and undelete files I got rid of long ago with just a few clicks. Ant
Drew Lucas





Disk Drill for OS X – looks promising for "oops" moments.
Pingmicro Tech Informatory





Disk Drill Is An Amazingly Simple Recovery App For HDDs
Dina Maria





Disk Drill data recovery software will get ALL your important photo, video data back!
James Thornton-Mason





I'm so glad with Disk Drill I can recover my files now! I'm losing/deleting things all the time 😛 Try it 🙂
Amer Sweidan





I recommend using Disk Drill, it's free. I tried it once to recover some photos I lost and it worked.
marc3llo





Disk Drill, best Data recovery for Mac, and the only one with a delicious UI!
Ross Metcalf





Disk Drill, Mac file restore program saved my bacon today. Amazing how old some of the stuff I retrieved was
Bilal Ghalib





This software just found a missing partition, recovered my photos from a formatted drive, and looks great.
Kat Dawes





Thankgod Thankgod Thankgod… recovered most of my data from bust hard drive… thank you Disk Drill < 3
Kelly Abbott





Accidentally deleted my comic-con photos. Restored them with ease using Disk Drill. #lifesaver
Lee Shiney





I downloaded Disk Drill for the Mac. Takes time, but it recovered everything off an SD card.
TUAW





Disk Drill Mac data recovery software available for free at cleverfiles.com. Not a bad free Christmas present for Mac owners!
Sebastian Haase





In case you lose your data on your Disk Drill by CleverFiles is THE solution.
Emiel





Disk Drill, free Mac app for recovering your lost data, is a great tool for all Mac lovers.
Davey Jacobson





Disk Drill is AMAZING FREE solution 4 data recovery for Mac users! Check it out!
Tynan Phillips





I just used it to recover almost 100 MP3's that I accidentally deleted. I highly recommend it.
Renzo Tavanti





Mac recovery software finds deleted files, recovers file data with deep scan or undeletes files with quick scanstrong
Ted Stone





Downloaded the last build. I just wanted to say – it is great! Stable, quick, good recovery results. Keep working guys!
This site is protected by reCAPTCHA and the Google