When it comes to data storage, enough space is never a possible word. Fortunately, thanks to the constant changes in technology, users are empowered with storage options that were unthinkable a few years ago.
Best External Hard Drives for Mac
---
This best hard drive for Mac is available in two different sizes, namely 2TB and 4TB. The device is easily identifiable by its distinctive orange rubber sleeve. In addition, it has been purposely designed to stand the most difficult environmental conditions.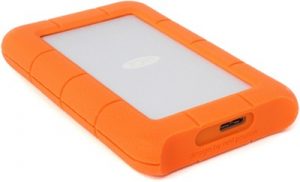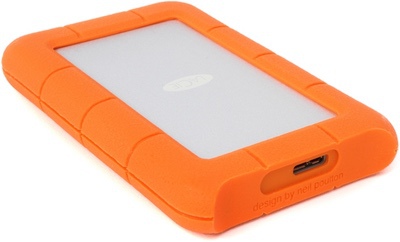 Price:
2TB: $99.99 at Amazon
The Rugged Mini is rain, drop, and crush resistant, compact in size, and has a 2 year warranty. It is tested to resist a drop of 1.2m, and a crush of a 1tn car. Besides, its compact size makes it very easy to transport.
In brief, the Rugged Mini presents a great alternative for those making films, photo shoots or other activities in tough places.
---
This nice hard drive is available in 4TB and 6TB capacity, with a 30 days money back guarantee. In addition, it can be easily upgraded by the owner, by opening the case and replacing the existing drive. No screwdriver is needed for the operation.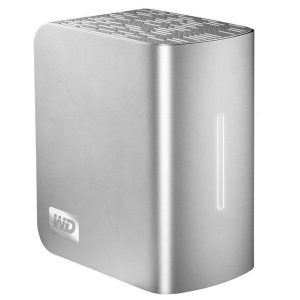 Price:
4TB: $169.99; 8TB: $229.00 at Amazon
The Thunderbolt Duo is based on a bi-directional technology that permits fast multitasking. Thus, showing a video, doing a 3D rendering, and other graphic-intensive tasks at the same time present no problem to the user.
Features:

This best external hard drive for Mac includes the WD Drive Utilities, which enable the user to register the drive, run some tests, manage RAID or JBOD modes, and other tasks.
It is a very connectable drive, which is provided with two channels of up to 10Gb/s transfer rate, in both directions.
Formatted for Mac OS X Snow Leopard or Lion operating systems, the Thunderbolt Duo requires a computer with a Thunderbolt connector and supported by a Mac OS version 10.6.8 or higher. The device includes an AC adapter and a quick install guide.
Measuring 99 x 157 x 165 mm, and weighing 2.3 kg, the Thunderbolt Duo works with Time Machine for automatic backups.
It is a secure drive, provided with password protection and encryption capacities.
Overall, the Thunderbolt Duo is the best hard drive for Mac, which combines good storage capacity and great technology.
---
Apple's Time Capsule is available in 2TB and 3TB sizes. It is actually more than a simple hard drive, as it has the capacities of both a wireless router and a network attached storage (NAS) device.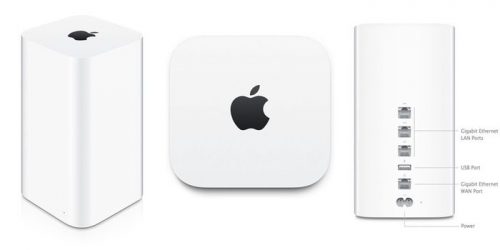 This best hard drive for Mac was introduced at the Macworld Conference and Expo on January 15th, 2008, and its fifth generation was released in June 2013, together with the sixth generation AirPort Extreme. For this last release, the name was changed to Airport Time Capsule.
Although it is more expensive than other more common hard drives, the Time Capsule has the advantage of working with Time Machine on Mac OS X and being automatically detectable by the Mac.
Measuring 168 x 98 x 98 mm, and weighing 1.48 kg, this device is not so good regarding connectivity as it includes four Gigabit Ethernet ports and only one 2.0 USB port.
Summarizing, although it is difficult to define what is the best external hard drive for Mac, Apple's Airport Time Capsule is a valid option for Mac lovers.
Although the brand is presently owned by Seagate, the M3 still is presented under the Maxtor umbrella. This external hard drive is provided with a 3-year guarantee. Presented in a handy portable form, it is designed to store up to 4TB of data and supports Mac OS X 10.4.8 or later.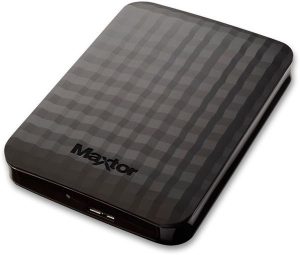 Price:
500MB: $64.99; 4TB: $99.99
The device is supplied with the software, including AutoBackup for drive backups, Secure Drive for drive security, and SecretZone for data encryption.
The M3 is ideal for environmental challenges, as it works with temperatures ranging from 5° to 40°C, and can be stored in places under temperatures ranging from –20° to 65°C. The device speed is 5.0GB/s using a USB 3.0.
Its size varies according to capacity, measuring:
82mm W x 118.2mm L x 19.85mm H (max) for 4TB and 3TB
82mm W x 112mm L x 17.5mm H (max) for 2TB, 1TB, and 500GB.
The weights are: 236g for 4TB and 3TB; 169g for 2TB; 151g for 1TB; 141g for 500GB.
Overall, this best portable hard drive for Mac is a very good alternative for those working under hard conditions.
Claiming to be the smallest 500GB external hard drive in the world, the Seagate Seven is a precision crafted device. It comes in a very elegant, but rugged stainless steel case.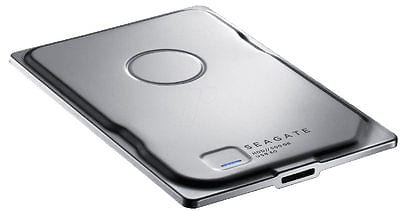 It is indeed small in size, measuring only 7 x 82 x 123 mm, and weighing a mere 173g. It's very slim format allows for great portability.
Its physical portability is enhanced by the fact that it is formatted for exFAT and thus can be used for Windows and Macs interchangeably.
The Seagate Seven includes the Seagate's Dashboard Software, which can be used to backup photos and upload them later in social networks, such as Facebook. It also contains a high quality branded USB 3.0 to micro USB-B cable and an informational quick start guide. This device comes with a three-year guarantee.
On the downside, it is perhaps a bit expensive, and not very fast for an SSD drive.
Summarizing, the Seagate Seven is perhaps the best portable hard drive for Mac, when it comes to size. However, because its performance is not so good, it is more of the best buy external hard drive Mac based on looks than on efficiency.