The mouse is an essential complement of our computers. This is particularly true for Mac users, who are artists, gamers or belong to many other professions that require intensive interaction between the user and the computer. Fortunately, as there are many options available, each user can select the best mouse for Mac according to its particular needs. Here below is a brief description of five of the top performers.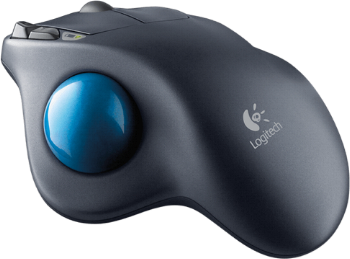 Released in the year 2016, the M570 is a wireless mouse for Mac that has the beauty of being almost perfectly sculpted to fit the user's hand. Connectivity is via a Logitech Unifying receiver, which is very small in size and capable of handling several devices. This device is connected to the computer via a USB connector.
The M570 has five buttons and a cordless trackman wheel, which together give the user a very good event handling capability. The mouse's sensor is laser type, with a resolution of 400 dpi. The mouse is powered with a long-life single AA battery, which is very easy to replace.
Overall, the Logitech M570 is for many the best wireless mouse for Mac, due to its ergonometric design, which supports the user during long and intensive hours of work.
---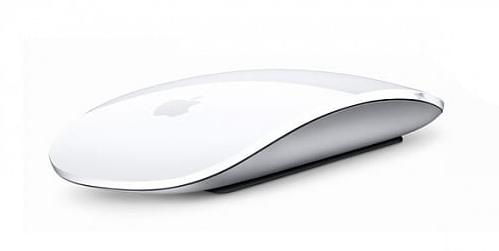 Mac Magic Mouse 2 is another one of those captivating Apple products. It stands out for two main aspects: it looks lovely and it is a state of the art device.
Its outstanding technology is expressed in its multi-touch navigation. Just by touching the clear acrylic surface of this mouse for Mac, the user can move between document pages, scroll through websites, and much more. In addition, tracking and click speeds and gesture options are adjustable, making its use a real personal experience.
The Mac Magic Mouse 2 is connected via a Bluetooth 3.0+EDR – Lighting connector, has a laser type sensor, and is powered by a rechargeable Li-Po battery. However, as the charging connector is on the button, this mouse for Mac cannot be used during recharging.
Released in 2015, the Mac Magic Mouse 2 is compatible with computers running Mac OS X El Capitan versions 10.11 and higher.
In addition, as all Apple products, if Mac mouse not working, the user can always count on the good support provided by Apple.
In brief, the Mac Magic Mouse 2, with its engaging design and exciting features, is the typical choice for Mac lovers.
---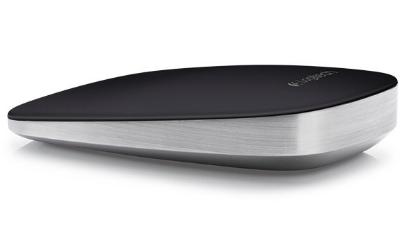 The T630 is a very portable mouse, released in the year 2013 by Logitech. It has only one button, and works mainly via its multi-touch surface. This mouse honors its name, with its wedge shape and measuring a maximum of 18 mm in thickness, making it easy to transport.
This Logitech mouse is connected to a computer via Bluetooth, and is powered with a rechargeable Li-Po battery. It is equipped with an optical sensor, which means that it lacks the efficiency in performance of a laser sensor.
In summary, the Logitech Ultrathin Touch Mouse T630 is a great choice for those on the move, who don't want mouse Mac problems due to a bulky size. It is efficient and has a nice look, making it part of the best mouse for Mac selection list.
---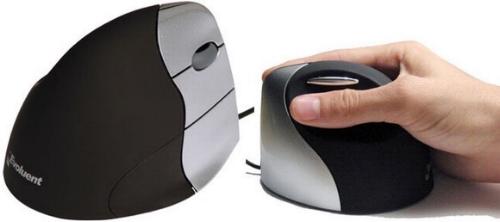 Evoluent has designed and patented a mouse that excels in its ergonometric features. It has been available since 2002, and it has been praised by users and doctors alike.
The vertical shape solves the Mac mouse problems in the wrist and arm that prolonged use brings to the user. By maintaining the hand in an upright neutral posture, the mouse avoids forearm twisting, giving superior relaxation and comfort. In addition, there are different versions for right and left hand users.
The Vertical Mouse works through an adjustable optical sensor. The pointer speed can also be varied from very low to high. The mouse connects via Bluetooth, and has a downloadable drive for programming its six buttons. However, without the drive, it can still work, but only with its basic functionality.
Summarizing, this Bluetooth mouse for Mac is an excellent option for those people spending long hours working on the computer.
---
5. Razer Viper Ultimate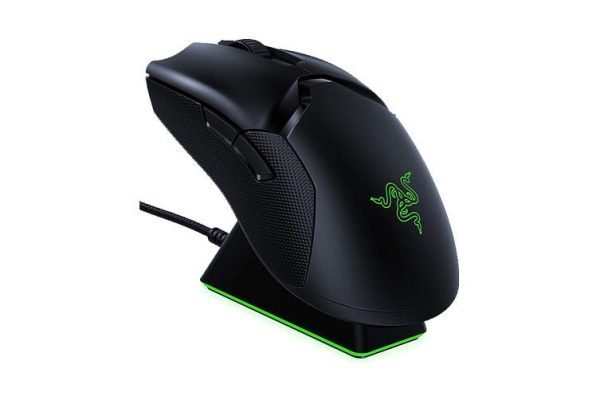 The Razer Viper Ultimate mouse has been specifically designed for Mac gamers, who enjoy extended play. This is because, it combines efficiency and calibration, bringing high precision and comfort at the same time.
The mouse can be used as wireless or wired. Its rechargeable AA battery can be easily consumed in about 12 hours, making the USB connection cable very handy for prolonged use.
It has been designed with an ambidextrous ergonomics, supplemented with an adjustable arched palm rest, a retractable back and four interchangeable side panels. Together these features allow for maximum efficiency in manipulation. This mouse for Mac has a precise laser sensor and an adjustable DPI for exact targeting.
Overall, the Razer Viper Ultimate mouse for Mac is a great choice for Mac gamers, who are looking for something comfortable and precise at the same time.

Interested in recovering your deleted or lost files? Download Disk Drill

Data recovery for free
Your Companion for Deleted Files Recovery