Top 5 Games for Mac Revised
Games are getting more sophisticated and engaging every year. Fantasy stories look almost real, and have a variety that presents choices for every taste. From playing with aliens, to becoming a hero detective or travelling back in time, below is a description of 5 top games for Mac that are current and noticeable for their high quality.
1. XCOM
XCOM is a strategy game developed by Firaxis Games, published by 2K Games, and released for Mac on February 5, 2016. It is a single-player game, based on a fiction story where planet Earth has been conquered by aliens. The invaders are building beautiful cities and promising humans a brilliant future. However, they have a hidden agenda.
Few humans are free from their influence. Amongst those few, are the remnants of an army force named Xcom. They operate from a former alien supply craft, which they have converted into their headquarters.
The player's task is to guide the force, expose the truth, and obtain the support of the people. The player has several resources at his disposal, such as recruiting soldiers, and using engineers and scientists to create new weapons. Soldiers can be of any five different types namely, ranger, grenadier, specialist, sharpshooter or psi operative.
Xcom has had a good reception, with good reviews from publications such as PC Gamer, GamesRadar and Game Informer among others.
On the downside, it requires some powerful hardware resources: 2.4 GHz Intel Core i5, 4GB RAM, 45GB HD space, NVIDIA 650ti (1GB), AMD 5770 (1GB), and Intel Iris Pro.
In general, this is one of the best Mac games released in 2016. It is a great choice for those who enjoy tactical combat and resource management decisions.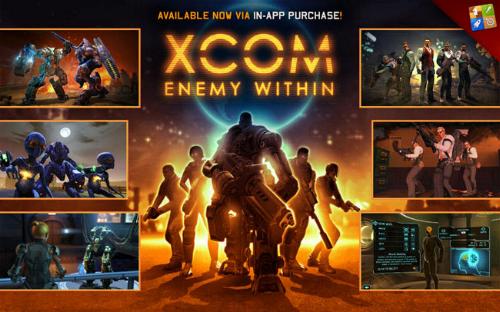 2. Life is Strange
Life is Strange is an episodic graphic adventure developed by Dontnod Entertainment and published by Square Enix. It consists of five episodes released in 2015.
The game is based on the fictional story of Maxine Caulfield, a photography student at Blackwell Academy in Arcadia Bay, Oregon. The events take place during the week of October 7, 2013, when Max discovers that she can travel back in time and thus change the past, present and future.
As there is a storm approaching, Max decides to help and prevent it from destroying her town. The game develops by having to make some environmental changes. Besides, Max tries to save her friend from several dangers.
This game has won many awards, including the BAFTA Games Award for Best Story and the Peabody-Facebook Futures Media Award.
Resource wise, the game requires OS X 10.11, Intel 1.8 GHz Processor, 4GB RAM, 15GB Hard Disk, and 512MB Graphics.
In brief, Life is Strange is one of the top Mac games, very engaging, and with a story full of choices and consequences.  A definite selection for those loving something different.

3. The Banner Saga 2
The Banner Saga 2 is a tactical role-playing game, developed by Stoic and published by Versus Evil. It was released on April 19, 2016.
This game is based on a fictional story happening in a Viking-like world, populated by humans, giant creatures called the Varls, and an ancient race named the Dredge that profoundly dislikes humans. The player must guide a caravan to safety, and face many struggles and challenges. The fantasy city of Strand is the main user interface.
The Banner Saga 2 excels among the games for Mac due to its hand-drawn characters, backgrounds and animation sequences. In addition, it is a story full of important choices.
On the resource side, this game is noticeable for its low system requirements: 2GB RAM and 4GB of storage space available.
Overall, the Banner Saga 2 stands out among Mac games for its creativity and efficiency. It is a great choice for those gamers that like animation characters, fictional worlds and meaningful challenges.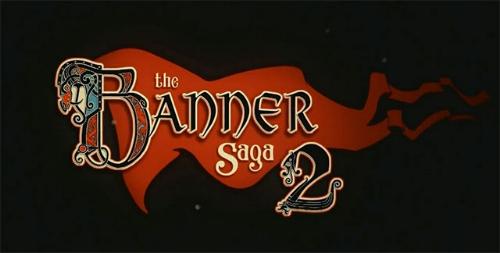 4. Sara is Missing
Sara is Missing is a free game developed by Monsoon Lab. Although not a very well-known game, it deserves to be considered among the top Mac games for its original story.
In it, the player finds a phone that belonged to Sara. Sara has mysteriously disappeared. The choice is then what to do?
The player can find clues in the phone contents, by investigating her personal emails, messages, pictures, videos and contacts. There are plenty of challenges, such as having to unlock password protected files, decrypt messages, uncover hidden messages, etc.
Sara is Missing is one of those free Mac games that surprises by its reality and intrigue. A great choice for those lovers of detective stories.
5.  Sleeping Dogs
Sleeping Dogs is an action-adventure game, whose rights are owned by developer and publisher Square Enix.
This game is based on a fictional story starred by Wei Shen, an undercover policeman in Hong Kong, whose task is to take down the Triads. In order to do this, Shen must infiltrate the criminal gangs, participate in crimes, fist fights, car chases and many more.
Sleeping Dogs is set in contemporary Hong Kong, giving the player the opportunity to explore the city's busy streets, markets and exotic places.
System requirements for this game are OS X 10.10.5, 2GHz Processor, 4GB RAM, 1GB VRAM graphics and 20GB of available space.
In synthesis, Sleeping Dogs is among the best Mac games, and a definite choice for those action game players, who would like to play a role in dangerous situations.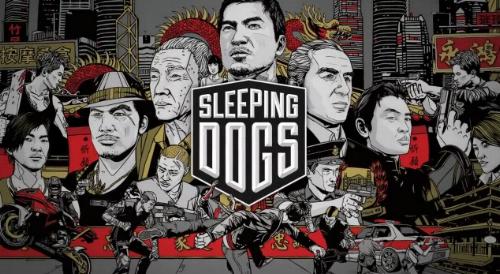 Interested in recovering your deleted or lost files? Download Disk Drill

Data recovery for free
Your Companion for Deleted Files Recovery