Deleted Image Recovery from SD card in Under a Minute
Modern SD cards are incredibly convenient, but they can also be unbelievably frustrating. Almost every camera, tablet, and smartphone manufacturer write images onto an SD card in a slightly different way, often resulting in compatibility issues and data corruption. Furthermore, the physical design of SD cards is not really known for being very robust. SD cards like to split open, crack, the small pins can get scratched up, and so on.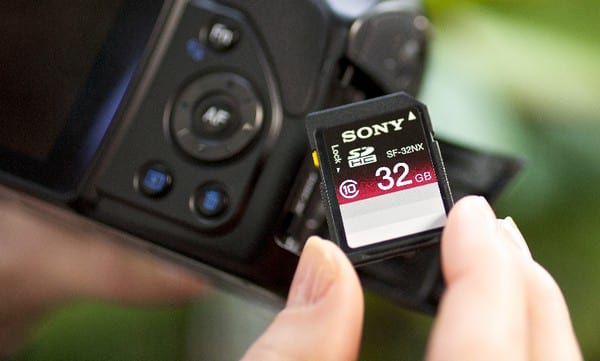 To add an insult to an injury, MicroSD cards are not meant to be frequently swapped out. Instead, you should insert a MicroSD card into your smartphone or camera and leave it there permanently. Taking it out and putting it back in every time you need to transfer a file will greatly decrease its lifespan. However, that's not something manufacturers want you to know. Most people find out only when the operating system on their laptops and desktop computers refuses to read data from the SD card.
Modern operating systems, such as Windows, will then give you one of two options: format the SD card and thus delete everything on it, or attempt to repair it. The former is simply unacceptable and the latter often does more damage than good. Your operating system may make the SD card readable again, but, in the process, you are likely to lose important files.
A much better alternative to the tools present in Mac OS X and Microsoft Windows is a dedicated image recovery software solution. A capable data recovery program should be able to read information from many different storage devices — not just SD cards. It should also easily recognize hundreds of file types and reliably restore them without bothering the user with a clunky user interface, obscure options that even IT professionals would have trouble understanding, and, most importantly, it should cost much less than professional data recovery services.
Disk Drill is the only professional data recovery solution that you can download completely for free and use it to recover lost or deleted files, images, videos, or music from your SD and MicroSD cards in under a minute. Disk Drill can do this because its developers have a deep understanding of what users want from the image recovery software. The streamlined user interface exposes all the essential functionality without making any compromises in terms of Disk Drill's scope of features.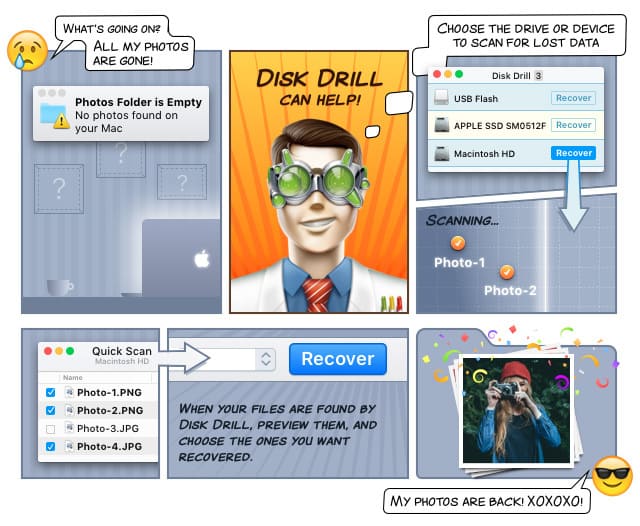 Data recovery for free
Your Companion for Deleted Files Recovery
In fact, Disk Drill is more than just the image recovery tool. It's also an experienced doctor whose job is to monitor the health of your hard drive and alert you in case it detects any potential issues; it's a cleaning lady for your hard drive who can spot all unused files and space hogs; it's a bank with a highly secure vault where you can store all your most important documents and images. Disk Drill is all of this and more. To download the latest version for Windows or Mac OS X, visit the official website of the program.