MAC Cosmetics: Worth the Hype?
In this article, we try to answer whether MAC Cosmetics is worth the hype that surrounds this mature cosmetics manufacturer founded in Toronto in 1984. We also give you useful tips on how you can find MAC Cosmetics products on sale and recommend you our favorite products from the company.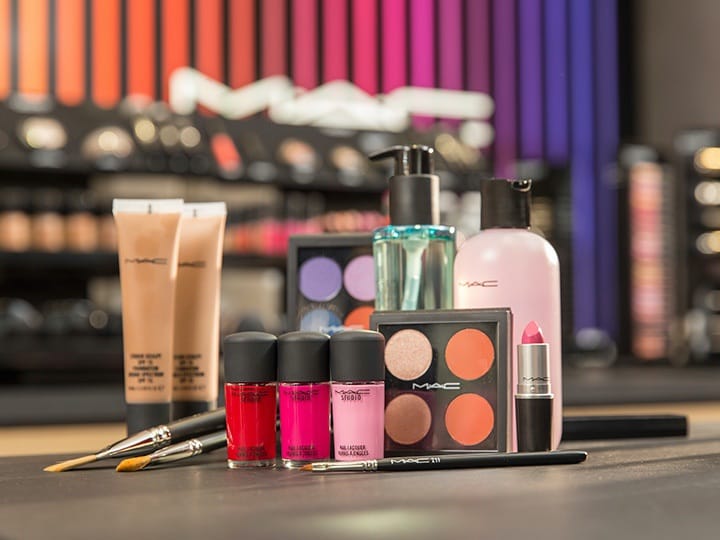 History of MAC Cosmetics
Together with his brother-in-law and chemist Victor Casale, MAC Cosmetics co-founder Frank Toskan realized in the 80s that the world of makeup not only neglects the needs of modern women but also overlooks the needs of women of color. Joined by another MAC Cosmetics co-founder Frank Angelo, the trio of entrepreneurs decided to do something about it and founded MAC Cosmetics.
The young company quickly established flourishing relationships with both the fashion and the retail markets and started selling its products in Nordstrom department stores. Saks, Macy's, Dillard's, and Bloomingdale's followed soon after. But what really helped MAC Cosmetics enter the hall of fame of cosmetics manufacturers were countless unsolicited celebrity endorsements from such icons as Madonna, Lady Diana, Naomi Campbell, Cher, and others. The company also employed a very successful marketing strategy, aiming its products at makeup professionals but making them readily available directly to consumers worldwide. As a result, consumers started to see MAC Cosmetics as an entry into the world of professional makeup, which had been up to that point seen as something that only a handful of select individuals belonged to. In 1994, MAC Cosmetics was largely acquired by Estée Lauder Companies, an American manufacturer, and marketer of prestige skincare, makeup, fragrance, and hair care products. Shortly after the acquisition, the global sales of MAC Cosmetics doubled, and the company became one of the top three global makeup brands. Presently, MAC Cosmetics is still a big name in the makeup industry, and its collections are often sold out within hours of their launch.
MAC Cosmetics also manages the MAC AIDS Fund, which was established in 1994. The fund has raised hundreds of millions of dollars through the sales of the company's products, donating 100 percent of its profits to fight HIV and AIDS.
Best MAC Cosmetics Products
Regardless of whether you're a faithful MAC Cosmetics customer or you're just familiarizing yourself with this popular brand of cosmetic products, our selection of best MAC products will help you choose something great.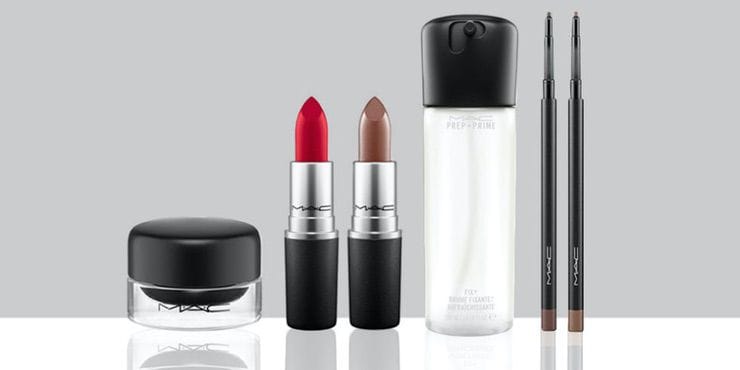 MAC Prep + Prime Fix Plus
Containing cucumber, green tea, chamomile, and other natural ingredients, this lightweight face mist is suitable for all skin types, instantly hydrating the skin and restoring natural moisture. If you sometimes find your skin to be too red or too easily irritated by cosmetic products, MAC Prep + Prime Fix Plus is the one MAC product that you should definitely get. Apply it both before and after the application of makeup and use it as a convenient skin refresher during the days when you don't wear any makeup at all.
Regardless of your skin color, the desert rose version of MAC's powder blush can add that healthy rosy tone to your skin that can take your everyday makeup from great to excellent. We like how easy to apply this product is, and we also appreciate that it creates a very subtle look that many other similar products simply can't seem to achieve.
A good eyeliner is essential for every eye makeup, and MAC Liquid Last Eyeliner is one of the best eyeliners money can buy. This product is waterproof, and it can last up to 12 hours depending on humidity and temperature. It provides a deep glossy finish that takes a while to dry but is well-worth the wait.
MAC Extended Play Lash Mascara
Who doesn't want thick eyelashes that curl to the sky and somehow help others make eye contact for what seems like infinity? This lightweight and long-lasting lash mascara can last for up to 16 hours while being completely safe for contact lens wearers. Even at the end of a long day, the MAC Extended Play Lash Mascara doesn't get flaky. Instead, it keeps your eyelashes looking irresistibly gorgeous.
MAC Gently Off Eye and Lip Makeup Remover
It's the curse of many makeup enthusiasts: with so many great products to try and so many colors to experiment with, it's quite common to spend the least amount of money on the most important products. A good makeup remover is a must if you want your skin to look youthful and healthy even after many years of using cosmetic products. The Gently Off Eye and Lip Makeup Remover cleans any makeup and soothes and refreshes the skin at the same time. It can quickly remove even very stubborn makeup from eyes and lips, and there's no need to rinse your face after using this product.
MAC Powerpoint Eyepencil In Engraved
Is the MAC Powerpoint Eyepencil In Engraved the most versatile cosmetic product in every MAC Cosmetics fan's kit? Quite likely. You can use it as an eyeliner, eyeshadow, or kohl. It's very easy to apply, lasts a long time, doesn't cost too much, and it resists water amazingly well, making it lasts for hours and hours. Just make sure to also buy a high-quality sharpener because the MAC Powerpoint Eyepencil In Engraved doesn't come with one.
MAC Volcanic Ash Exfoliator
Once you experience the numerous benefits of frequent exfoliation, we guarantee that you won't be able to imagine life without a good exfoliator in your bathroom. The MAC Volcanic Ash Exfoliator is one of the most often recommended exfoliators on the market, and it's really everything you need to give your skin a good scrub to restore its natural glow and healthy look.
MAC Girl About Town Lipstick
Arguably the most versatile lipstick color ever, the MAC Girl About Town Lipstick is fun, sexy, and playful — all at the same time. It doesn't matter what skin color you have; once you learn how to apply this lipstick to complement your features, you will find yourself returning to it over and over again.
MAC Fast Response Eye Cream
MAC senior artist Keri Blair considers the MAC Fast Response Eye Cream to be one of her desert-island products, and we couldn't imagine life without it as well. It takes just one application of this miracle cream to smooth out and sooth even the most strained skin, and the MAC Fast Response Eye Cream is also fantastic for reducing the dreaded puffiness under the eyes.
If you're into fake eyelashes, you can't go wrong with the MAC 21 lashes. Even though they can be used several times without any signs of wear, they are lightweight and look completely natural. To achieve the even more striking look, you can add mascara to them, ideally, one made by MAC.
How to Find MAC Cosmetics Products on Sale?
To find great MAC Cosmetics sales, you should frequently visit websites with MAC Cosmetics coupons and discount codes, including Coupon Cabin, Retail Me Not, and Coupons.com. MAC Cosmetics discounts are also featured on the official website of MAC Cosmetics. Once you stumble upon a MAC Cosmetics coupon, make sure to verify its validity and note the expiration date.
How Can I Find MAC Cosmetics Near Me?
Finding a MAC Cosmetics store near you is easy. Simply use the handy store finder on the official website of MAC Cosmetics to find MAC stores in your city or area. You can also use Google Maps, which lists all kinds of stores that sell MAC Cosmetics products.
What Is MAC Pro Cosmetics Membership?
MAC Pro Cosmetics is a membership program aimed at makeup professionals who would like to get access to the most comprehensive selection of professional makeup and enjoy a wealth of educational resources curated by some of the world's most respected makeup artists. The MAC Pro Cosmetics membership program is paid, and those who would like to join it can apply for a MAC Pro Cosmetics membership online.
Are MAC Cosmetics Products Worth the Price?
MAC Cosmetics is a company with a long legacy and a well-deserved reputation for bringing to market wonderful products that other makeup brands try to imitate. It's true that some MAC Cosmetics products can be pricey, but the price is usually justified. Yes, there have been MAC Cosmetics products of questionable quality, but those are very rare and short-lived. If you're someone who is just starting with makeup, you probably don't need to spend a lot of money on MAC Cosmetics products just yet. Start with some of the MAC Cosmetics staples recommended in this article and see what you like the most. Keep an eye on MAC Cosmetics coupons and discounts to get the biggest band for your buck when going on a shopping spree.