Become a Mac and Cheese Guru
Mac and cheese, or macaroni and cheese if you want to sound fancy, is an English dish consisting of — you've guessed it — cooked macaroni pasta and cheese sauce. You may also stumble upon variations with other ingredients, including breadcrumbs, meat, and vegetables, but some things are best when kept as simple as possible, and mac and cheese is one of them.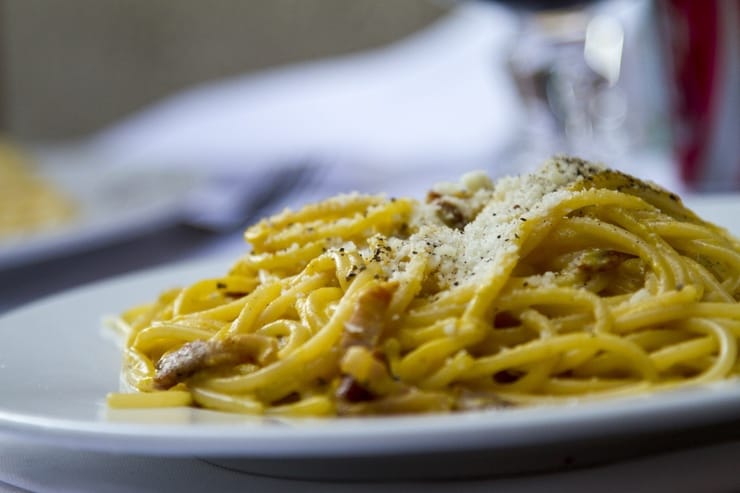 Mac and Cheese Recipe
To prepare tasty homemade mac and cheese, you need:
8 ounces of elbow macaroni (or approximately one box)
¼ cup of butter
¼ cup of all-purpose flour
½ teaspoon of salt
ground black pepper
2 cups of milk
2 cups of shredded Cheddar cheese.
As you can see, mac and cheese is a very inexpensive dish, which is why it's so popular among students and people on a tight budget. But despite its affordability, mac and cheese are both tasty and nutritious. The above-listed ingredients are enough to make 4 servings, and each serving contains approximately 600 calories and plenty of protein thanks to the relatively large amount of cheese.
Start by bringing a larger pot of salted water to a boil. Cook the macaroni until done but firm. Melt the butter in a pan over medium heat and add flour, salt, and pepper. Continue cooking for about 5 minutes. While stirring, add milk and cook the mixture for another 5 minutes. Finally, add the Cheddar to the mixture and stir until the cheese is melted. Now you're ready to fold the macaroni into the cheese mix and serve. Because the recipe for homemade mac and cheese is simple, you should try to have some fun with it and customize it to your liking. For example, you can try adding more cheese to make it more filling or experiment with different spices to give it a unique flavor.
Mac and Cheese Cooking Tips
Once you've prepared homemade mac and cheese a few times, you should familiarize yourself with the following mac and cheese cooking tips, which are exactly what you need to turn ordinary mac and cheese into something extraordinary.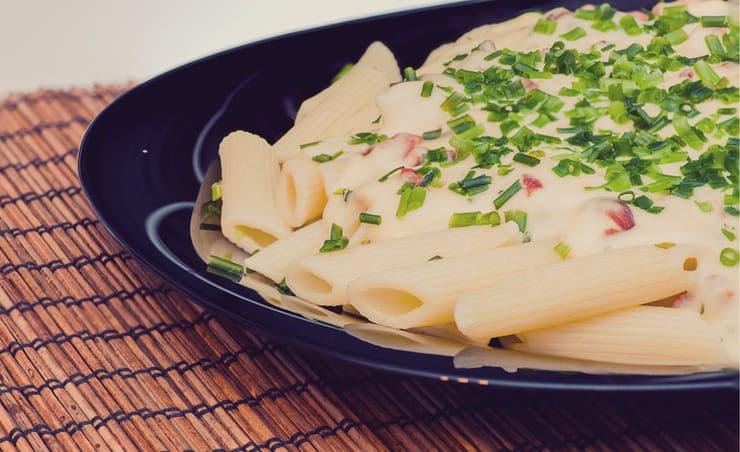 Choose the right pasta: Macaroni is the essence of mac and cheese, so it's only natural that choosing the right kind of macaroni pasta is of utmost importance. Elbow macaroni provide plenty of chewiness and their round surface picks up just the right amount of cheese. Of course, you can also experiment with shells, corkscrews, and other types of pasta. Just be careful when mixing different types of pasta together because you might end up with one kind being overcooked and another kind being undercooked.
Experiment with different cheeses: The classic mac and cheese recipe calls for Cheddar cheese, but it's not written in stone that you have to use Cheddar and nothing but Cheddar. In fact, mixing Cheddar with Parmesan may yield surprisingly tasty results, and the same can be said about many other kinds of cheese. The worst that can happen is that you ruin one batch of mac and cheese, which isn't nearly as bad as running expensive meat or fish.
Use plenty of salt: Some people believe that it's important to add salt to water to make it boil faster. Because we're cooking mac and cheese and not participating in a race, we couldn't care less about salt if this were the only benefit of adding it to water. The real reason why it's important to add plenty of salt to water is to help flavor the noodles.
Keep the temperature low: One way how you can ruin your homemade mac and cheese is to add the cheese with too much heat under the pan. High temperatures cause proteins in cheese to separate from the way, which results in cheese that's curdled and grainy. That's why you should be patient and keep the temperature low.
Sprinkle it with breadcrumbs: Those few who don't like mac and cheese often dislike the dish because they either don't like how rich in cheese it is or because they don't like its consistency. You can fix the latter by topping each serving of your homemade mac and cheese with breadcrumbs. They add nice texture that contrasts with the soft noodles and makes every spoonful absolutely delicious.
Cook the noodles in milk: You can easily cut out a couple of steps by cooking the pasta in salty milk. When the pasta is done, you can just add your favorite cheese, stir until its melted, and serve immediately.
Mac and Cheese Variations
There are way too many mac and cheese variations to name them all, so we've picked a handful of mac and cheese variations that we consider to be either essential or very interesting.
Perhaps the most popular mac and cheese variation are baked mac and cheese. This variation is best prepared in a cast-iron pan so you can easily move it into your oven. Simply prepare mac and cheese as you would normally but add breadcrumbs while your mac and cheese is still in the pan. Bake at 350 degrees Fahrenheit for 30 minutes and serve.
The mighty crock pot is a great cooking vessel for preparing mac and cheese. You can accomplish two things by using a crockpot to prepare mac and cheese. First, you can easily keep your mac and cheese warm and runny for as long as you need. Second, you can make it extra tasty by cooking it in your crockpot for approximately 2 hours on low. The directions are exactly the same as if you were preparing traditional mac and cheese except that you transfer everything to your crockpot after you've mixed the cheese mixture with the noodles.
Kraft is an American grocery manufacturing and processing conglomerate headquartered in the Chicago suburb of Northfield, Illinois.
The company is famous for its Kraft Mac and Cheese nonperishable, packaged dry macaroni and cheese product, which was first introduced under the Kraft Dinner name in both Canada and U.S. in 1937. Kraft Mac and Cheese combines nonperishable dried macaroni noodles with a processed cheese powder, making it possible to prepare it with nothing but water, butter, and milk. Since 2016, Kraft Mac and Cheese doesn't contain any artificial food colorings. Instead, the company is now using paprika, annatto, and turmeric for coloring. If you love mac and cheese, but you seldom have enough cheese in your fridge to prepare the dish from scratch, Kraft Mac and Cheese is a great alternative that you can keep in stock for a very long time.
Even though vegan-friendly cheese alternatives leave a lot to be desired when it comes to their taste because there are no perfect cheese substitutes for vegans, there are ways how you can prepare delicious mac and cheese that even vegans can enjoy. The trick is to create a sauce by cooking chopped potatoes, carrots, and onion in boiling water until the vegetables are soft enough to be blended. Blend the vegetables with some raw cashews, coconut milk, yeast flakes, lemon juice, and your favorite spices and pour the sauce over your macaroni noodles. Even though the resulting dish won't taste like traditional mac and cheese with Cheddar, we guarantee that you won't be able to get enough of its taste.
You can mix your homemade mac and cheese with some lobster meat to turn an ordinary dish into an upscale romantic meal that doesn't fail to please with its smooth texture and addictive taste. Needless to say, this mac and cheese variation only makes sense if you live somewhere where lobster is plentiful and affordable. If you don't, you can use surimi as an affordable lobster substitute.
This appetizing take on baked mac and cheese adds several slices of crumbled cooked bacon before baking. You might be surprised just how much a few slices of bacon can change the taste of the entire dish. If you eat mac and cheese on a regular basis and sometimes get tired of its taste, bacon mac and cheese can be your secret weapon for adding some variation to your mac and cheese routine.
Jalapeno mac and cheese is a dream come true for all lovers of spicy food. Some people also like to add bacon, but you can start with a few small pieces of fresh jalapenos added to the classic mac and cheese. The spiciness adds another dimension to the familiar dish and encourages further experimentation. For example, jalapenos go well with tomatoes, and the resulting dish looks fantastic when sprinkled with fresh herbs. Just don't overdo it with the spiciness because you might end up with mac and cheese that's delicious but unbeatable.