Best Gift Ideas for the Xbox One Owner
Do you know an avid Xbox One gamer? And do you want to make that person happy? If so, our list of the best gifts for Xbox One gamers is here to help you pick something great.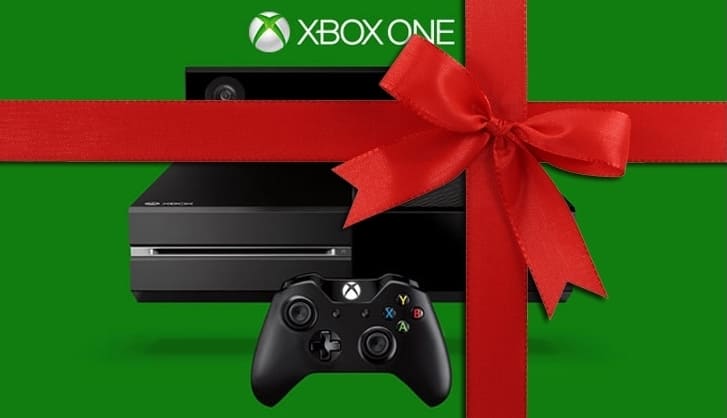 Buying a gift for someone who's really into a hobby is never easy. Hobbyists usually know every single popular gadget related to their hobby, and they have a strong opinion about each and every one of them. Even if you pick something that's genuinely a great product — not to mention a great gift — the chances are that you end up picking a wrong color or a wrong model. To prevent this from happening, we recommend you follow the three simple steps below:
1. Reconnaissance
Before you click on the buy button, you should learn as much as you can about the person you're buying a gift for. If they are active on social media, study their post history to find out if they've recently said they want a certain product or game. If you're don't get so lucky, at least try to find out what their gaming preferences are. Do they like shooters, role-playing games, or racing games? Are they into virtual reality? Do they frequent audio forums? Information like this can help you narrow down your search and pick something that's at least in line with the interests and preferences of the gift recipient.
2. Ask
Just because you want the gift to be a surprise doesn't mean you can't ask the person you're buying the gift for about what they would like to get — you just have to be clever about it. Instead of asking, "Is there any game that you would like to get for your [insert the occasion]", ask something along the lines of, "Have there been any interesting game releases lately?".
3. Look for the Best Xbox One Deals
There are certain products that virtually every single Xbox One gamer wants. We've rounded up several such products and listed them in the next section for your convenience.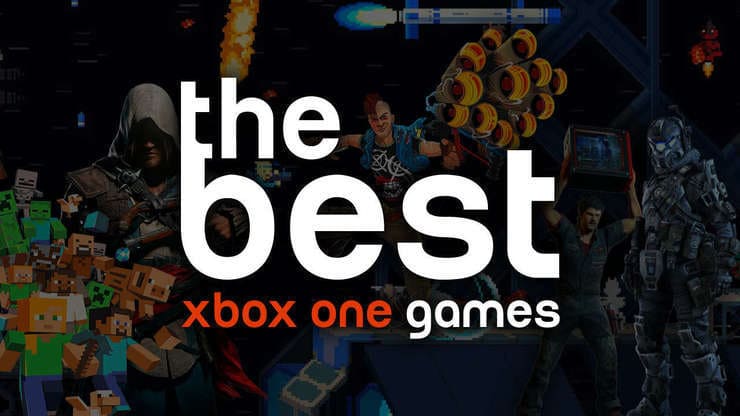 Best Xbox One Games
Destiny 2 is an online-only multiplayer first-person shooter developed by Bungie and published by Activision. The game is the sequel to 2014's Destiny, featuring a large, open world and complex gameplay mechanics with many elements taken straight from role-playing games. In Destiny 2, players can partake in player versus environment (PvE) missions and skirmishes as well as player versus player (PvP) battles. Just like its predecessor, Destiny 2 has been praised for its orchestral soundtrack, breathtaking art direction, and intricate story, among many other things. Because Destiny 2 is an online-only game, used copies can't be transferred among players, making it a fantastic gift for any Xbox One gamer who doesn't have the budget to buy new best original Xbox games.
Assassin's Creed: Origins is the latest installment in the popular series of action-adventure video games developed and published by Ubisoft. This time, the Assassin's Creed takes place in in Egypt near the end of the Ptolemaic period, recounting the secret fictional history of real-world events. The gameplay is still a familiar mix of hand-to-hand combat, parkour, exploration, and roaming on foot, horseback, camel-back, or boats. Game critics have praised Assassin's Creed: Origins for its art direction, music, graphics, and reworked gameplay mechanics, which are now smoother and more enjoyable than ever before. Assassin's Creed: Origins has recently made headlines when Ubisoft decided to add a new gameplay mode to the game, called Discovery Tour. This gameplay mode makes it possible to explore the game's stunning an in many ways historically accurate world at your leisure and without combat, turning Assassin's Creed: Origins into an educational game.
PlayerUnknown's Battlegrounds is one of the best Xbox One games 2017. The game is a surprise hit, kicking off an entirely new genre of multiplayer action games, called battle royale. The gameplay is simple: you start without any weapons on a deserted island and wait for others to join. After a countdown finishes, all players board an airplane that takes them to another island on which they fight one another for survival. Scattered across the island are various weapons, upgrades, and vehicles. But winning the game isn't just about finding the most powerful weapon or carrying the biggest stack of health packs. To survive, one has to anticipate the decisions of other players, learn the large map, and understand when to hide, run, and attack. Even though PlayerUnknown's Battlegrounds is a very buggy game that runs poorly even on relatively powerful hardware, that hasn't stopped it so far from being the most played game on Stream.
Not only does Forza Motorsport 7 deserve a place on this list of the best games for Xbox One, but many even consider it to be the best racing game on Xbox One period. Published by Microsoft Studios and available from Microsoft Store, Forza Motorsport 7 is the tenth installment in the Forza series. The game features over 700 cars and more than 200 different configurations to race on across 32 locations, with new cars and locations added on a regular basis in the form of DLCs and content updates. Forza Motorsport 7 offers a healthy mix of fun and realism, which makes it accessible to everyone. Players can either race alone against AI-controlled opponents or race against other players in several multi-player modes.
Monster Hunter Frontier G was one of the best Xbox 360 games, and the newly released Monster Hunter: World has instantly joined the ranks of 10/10 Xbox One games. Developed and published by Capcom, Monster Hunter: World is different than most modern games. The game hasn't shipped with any day-one DLCs, it doesn't include microtransactions, and it offers dozens and dozens of hours of addicting gameplay. As the name suggests, you hunt monsters that roam in one of several environments the game takes place in. To succeed, you have to craft weapons and armor, cooperate with other players, and learn how various monsters behave.
Best External Hard Drive for Xbox One
The Xbox One comes either with a 500 GB or 1 TB hard drive. That may sound like a lot until you find out that most modern AAA games are over 50 GB large, some approaching 100 GB. That alone is a good enough reason to purchase an external hard drive for your Xbox One. Of course, an external hard drive also allows you to turn your Xbox One into a proper multimedia center for your living room without having to uninstall an older game every time you want to download and watch a movie.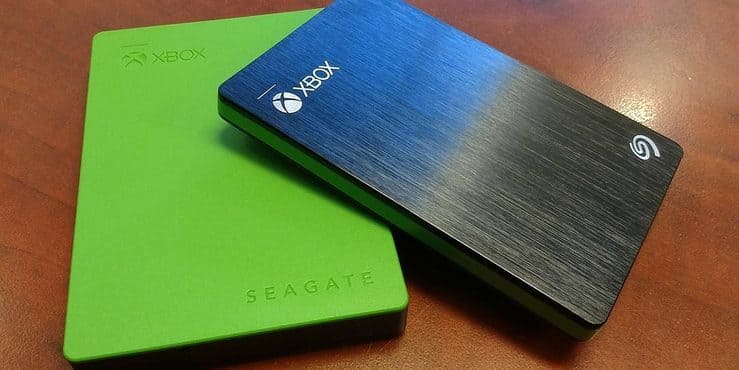 The Game Drive for Xbox from Seagate is available with up to 4 TB of storage space. The hard drive is plug-and-play, and it doesn't require any power cable to work. Because it connects via USB 3.0, the Game Drive for Xbox delivers full-throttle gaming without lags or frame drops. You can get it from around $100 for the 2 TB version, making it one of the best Xbox One deals.
Best Xbox One Hard Drive Deal: Seagate Game Drive — $89.99 on BestBuy
Best Xbox One Headset
The Razer Thresher ultimate headset has been designed with Xbox gaming in mind. It supports Dolby Digital and Dolby Headphone technology for the ultimate gaming immersion, and the in-built quick control buttons and a retractable digital microphone make it perfect for live streaming and online gaming in general. Included with the headset is a very long cable for comfortable wired listening even when sitting far away from the TV, but the Razer Thresher Ultimate also works wirelessly with the Razer Thresher Ultimate, which allows easy switching between your console and PC.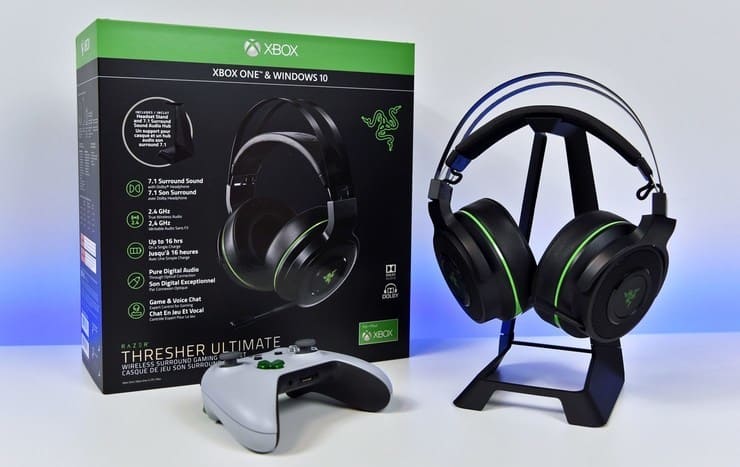 Many professional gamers rely on the Razer Thresher Ultimate as their gaming headset of choice, praising its immersive yet accurate 7.1 sound as well as its fantastic comfort. While not offering active noise cancellation, the soft ear cups block a fairly large amount of external noise, and they are supremely comfortable even when listening for multiple hours without a single break. The headband is reinforced for maximum durability and padded for comfort.
Best Xbox One Headset Deal: Razer Thresher Ultimate – $249.99 on Amazon
Bonus: Xbox or Amazon Gift Card
If none of the above-mentioned gift ideas for Xbox One gamers seems like something your gamer would like, you can always gift an Amazon or Xbox gift card. Don't worry: choosing a gift card as a gift isn't a cop-out, and many people actually prefer to choose their own gifts.