Improve Your Home WiFi with a New Best Wireless Router
Life is hard without a strong WiFi connection. We live in the day and age of mobile, internet-connected devices that depend on fast and reliable internet access to function as intended. Understandably, older WiFi standards haven't been designed with our current needs in mind, so it's only natural that wireless routers that support nothing but them are now essentially obsolete.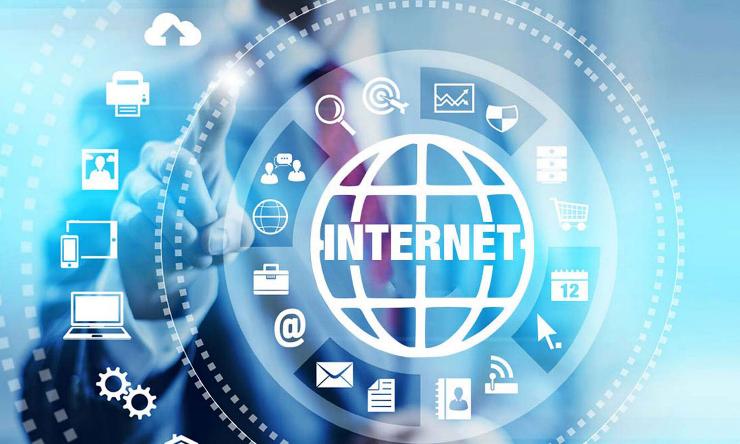 If you're still using a WiFi router that comes from the time before smart home devices and the Internet of Things, you should definitely consider upgrading to a modern WiFi router that can provide flawless internet access to many different connected devices at once. The goal of this guide is to demystify WiFi technology and introduce several best WiFi routers so you don't have to spend hours reading boring product descriptions and compering specifications.
Step 1: Understand WiFi Standards
Wireless local area networks are governed by the IEEE 802.11 standard. The first version of this standard was released in 1997, and there have been several revisions since then. The latest revision of the 802.11 standard is called 802.11ac, and it has multi-station throughput of at least 1 gigabit per second and single-link throughput of at least 500 megabits per second (500 Mbit/s).
Earlier revisions of the 802.11 standard include 802.11n, which added multiple-input multiple-output antennas (MIMO), and 802.11g, which operates at a maximum physical layer bit rate of 54 Mbit/s, just to name two of the most commonly used revisions of the 802.11 standard.
Of course, there's no reason to worry about what kind of features individual WiFi standards offer. As a user, all you want is to ensure that your wireless devices and your wireless router both support the same standard. Or to be more precise, you want to ensure that your wireless router isn't the limiting factor. So, even if you don't own any wireless device that uses the latest 802.11ac standard, it still makes sense to purchase a router that supports it.
Step 2: Estimate How Much WiFi Coverage You Need
You can be sure that you'll need a lot more powerful wireless router if you live in a large house than someone who lives in a cramped apartment. In fact, even the best wireless routers on the market might not be able to cover your entire home with reliable wireless internet access. Thick brick walls are a common source of WiFi issues, and so is electromagnetic interference from various household appliances. Even your neighbors' WiFi networks may interfere with your own network can cause slowdowns and signal drops.
All best wireless routers should support both the 2.4 GHz band, which provides coverage at a longer range but transmits data at slower speeds, as well as the 5 GHz band, which provides less coverage but transmits data at faster speeds. A wireless router capable of transmitting on the 2.4 GHz and the 5 GHz band at the same time allows you to enjoy the best of both worlds, which is a welcome plus and definitely a must-have feature.
Step 3: Consider Alternatives
If you're not satisfied with the performance of your existing wireless network, buying a new wireless router isn't the only possible solution. For example, some people buy a new router just because one room in their house doesn't have internet access. In that situation, a WiFi extender would likely work just fine and cost a lot less than a new wireless router.
Essentially, a WiFi extender is a relatively compact device that plugs into an electrical outlet, preferably one that's located somewhere in the middle between the existing wireless router and the room that's not covered by the signal the router transmits. The WiFi extender then connects to the existing WiFi network and acts as an amplifier, capturing a WiFi signal from the router with one antenna and transmitting it with another one.
On the other hand, perhaps you live in a house that's so large that even the best WiFi router on the market won't likely cover it with a strong signal, a WiFi mesh network system is what you need. A mesh network is a local network topology in which individual nodes connect directly to one another to route data in the most efficient manner. Whereas a WiFi extender creates a separate WiFi network, a WiFi mesh network system can cover a very large house, from the basement to the attic, with a single WiFi network, allowing devices to seamlessly roam between the individual nodes.
Top 3 Best WiFi Routers
For your convenience, we've selected top 3 best WiFi routers. Included is the best wireless router 2018, the best wireless router for home, and the best wireless router for gaming. All three routers come from reputable manufacturers that stand behind their products and release updates to patch known security vulnerabilities and fix bugs.
Designed with VR and 4K streaming in mind, the Asus GT-AC5300 is decisively the best gaming router currently available. Asus has been praised for networking excellence by PC Magazine's readers six years in a row, and just one look at the GT-AC5300 explains why.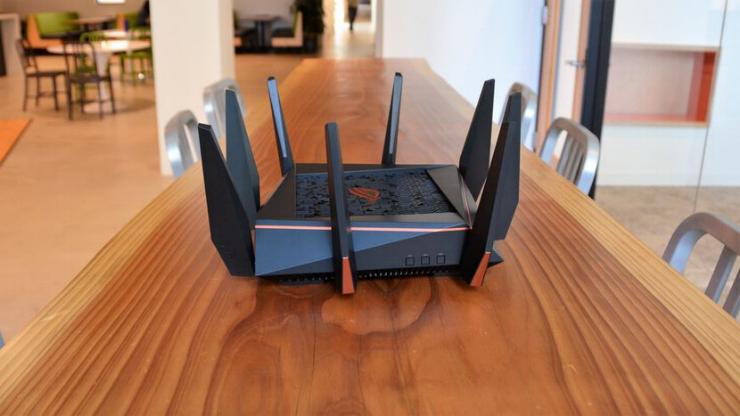 It's no secret that the needs of gamers are vastly different from the needs of regular computer users. In fact, the chasm between the two groups of users has never been greater as more and more gamers these days begin live streaming as soon as they turn on their computer or video game console.
The GT-AC5300 can easily cope with the high demands of modern gamers thanks to its quad-core processor and three levels of game acceleration. The first level consists of two gaming LAN ports that are optimized for gaming devices. The second level involves Game Boost technology, which analyzes network traffic and prioritizes gaming packets. Finally, the third level involves built-in support for the Gamers Private Network, which provides private, optimized internet connection to game servers.
Even when gaming and live streaming at the same time, the GT-AC5300 can still support wireless devices and deliver fantastic internet speeds over the 5GHz band or the 2.4GHz band. The router offers wireless speeds of up to 1900Mbps, and it can even aggregate two LAN ports together into a single blisteringly fast 2Gbps connection. All these features make the GT-AC5300 the best wireless router for gaming in 2018.
The Netgear Orbi is an easy-to-use mesh WiFi system that consists of elegant desktop-style routers and compact wall-plug satellites. Because the Netgear Orbi relies on tri-band WiFi, it significantly outperforms its competition, delivering faster speeds and greater coverage. Even though the Netgear Orbi is as cutting-edge as wireless networking devices get, it remains accessible even to complete beginners who have no prior experience with routers or extenders.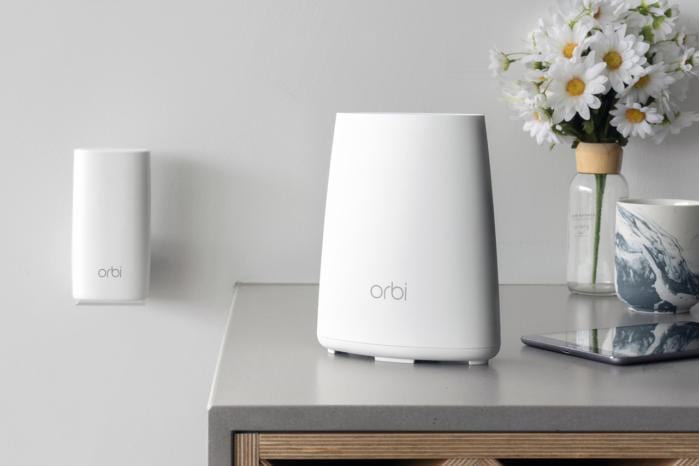 To install the Netgear Orbi, you simply connect it to the internet with an Ethernet cable and use the Netgear Orbi smartphone app to manage your WiFi settings. The app makes it easy and intuitive to set up and manage your Orbi WiFi system, providing convenient access to parental controls, traffic monitoring, settings, and support. The Netgear Orbi may be more expensive than many other best wireless routers for home, but it's well worth its price as it can cover a very large area with a reliable WiFi signal without being difficult to install or offensive to look at. You can easily extend your Netgear Orbi with additional Orbi satellites, which is something you can't do with an ordinary wireless router.
The TP-Link Archer C9 was the best wireless router 2017, and it continues to be a great purchase even in 2018. This relatively affordable wireless router may not be the best WiFi router for long range, but it's perfect for apartments, offering simultaneous 2.4 GHz 600 Mbps and 5 GHz 1300 Mbps connections for 1.9 Gbps of total available bandwidth.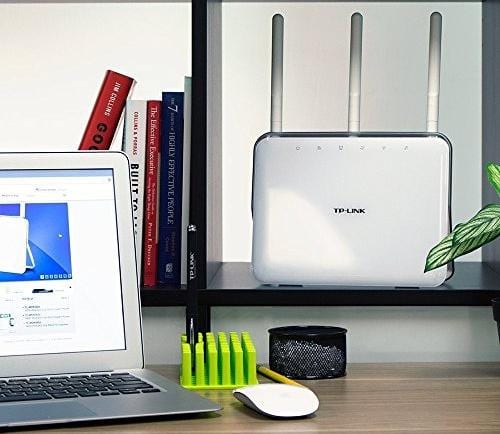 The router supports the latest 802.11ac standard, and its 1 GHz dual-core processor ensures is capable of handling multiple simultaneous connections without any interruption or lag. You can easily connect your printer to the Archer C9 with a USB cable to access it remotely. The router has three detachable antennas, all of which can be individually aligned for maximum performance. You could even replace the included antennas with large and more powerful ones for even better performance.
The Archer C9 can be configured using the TP-LINK Tether app for smartphones. The app makes it very easy to create a separate guest network, access parental controls to deploy restricted access for children or staff, take advantage of the performance benefits of IPv6, or change the router's password.
Before investing in a new WiFi router it is highly recommended to perform a wireless survey of your space to see why you are not happy with your current setup. Is the WiFi router the one to blame, or is it the way the network is currently organized? NetSpot will run a detailed wireless site survey and provide you with all necessary data to improve your WiFi network tremendously. NetSpot is friendly and straightforward and is available for free for both Windows and macOS.