TOP 10 Best Tax Software Revised
Hiring a professional to do your taxes for you can be expensive, very expensive. In this article, we present 10 best tax software 2017, 2018 to help you cut down on your tax expenses or even eliminate them entirely. It should go without saying that even the best tax software solution has its limits. If you're self-employed and sometimes hire someone to help you with your work, you would probably benefit from the help of an experienced tax professional who can navigate the never still ocean of tax laws and regulations with ease.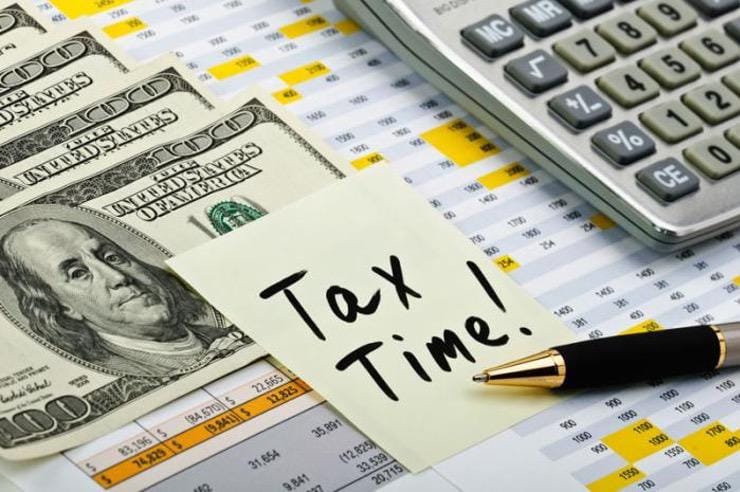 TaxAct is the best free tax software, costing $0 for 1040EZ and 1040A filers with simple returns, $29.95 for homeowners, itemizers, and filers with investments, and $44.95 for independent contractors and self-employed filers. Unlike many other best tax software solutions on the market, TaxAct comes with a price-lock guarantee, so you always know that you'll never have to pay more than the sticker price.
TaxAct's web interface is polished and easy to use, offering more than a dozen icons that apply to a variety of everyday situations, such as the birth of a child or marriage. You can click on any of these icons to receive helpful tips and guidance from TaxAct and optionally incorporate the information into your tax return. In the world where useful free software is increasingly hard to come by, TaxAct stands out with its fair pricing and very few upsells.
TurboTax, developed by Intuit, is the number one best-selling tax preparation software to file taxes online in the United States. TurboTax's main attraction is its AbsoluteZero guarantee. TurboTax guarantees that those who use it to file forms 1040EZ and 1040A won't pay a single dollar to file their federal and state taxes. Just be aware that the guarantee is only applicable if you make less than $100,000 a year, don't own a home or rental property, don't sell investments, don't have any major medical expenses, and don't own a business or have 1099-MISC income.
TurboTax is very easy to use, engaging you with a series of questions just like a real tax professional would. It even gives you helpful feedback and comments on your progress. And if you get stuck on some question, you can contact a TurboTax expert and solve the problem face-to-face. In summary, TurboTax is definitely one of the best online tax software solutions on the market today.
H&R Block is often compared with TurboTax because these two best tax preparation software solutions do basically the same thing, except that TurboTax is slightly more expensive and slightly more popular. What you may like about H&R Block is the fact that the American tax preparation company behind it was founded more than 60 years ago and currently has approximately 12,000 retail tax offices worldwide. As such, you can be sure that H&R Block expert consultants can help you with just about any issue you may encounter. You may also like that 1040EZ, 1040A, and 1040 fillers can use H&R Block to file taxes online for free.
H&R Block's best online tax filling solution works on all devices, including your Android or iOS smartphone, and we have found it to be very easy to use and convenient. And if the online solution doesn't quite cut it for you, you can always make an appointment with an H&R Block professional and get your taxes in order in person.
QuickBooks is another popular and highly rated best tax software solution from Intuit, a business and financial software company that develops and sells financial, accounting, and tax preparation software and related services for small businesses, accountants, and individuals. QuickBooks is an accounting software package geared toward small and medium-sized businesses, offering on-premises accounting applications as well as cloud-based versions.
Because QuickBooks was designed with people who don't know much about taxes in mind, it's very intuitive and has many excellent features that can help you keep more of what you earn. You can connect QuickBooks to your bank account, review and categorize your transactions, and benefit from powerful invoicing with custom reminders, tracking, and direct deposit. Over 4.3 million people around the world have so far become QuickBooks' customers, and you can try whether this best tax software can meet your needs for free for 30 days.
Supported by Liberty Tax Service and developed by CCH, a company that has been supporting taxpayers since 1913, eSmartTax is another popular best tax software that helps you deal with your taxes using a series of questions. For example, eSmartTax may ask you something along the lines of "Did you have any deductions?" or "Do you have a child?" eSmartTax then analyzes your answers alongside other information it asks you to enter and calculates and fills the information in the correct fields on your tax return.
While the process is painless even if you've never done your taxes before, we think the user interface could use some polish as it feels slightly outdated, especially compared to one of the next best tax software solutions on this list, Credit Karma Tax.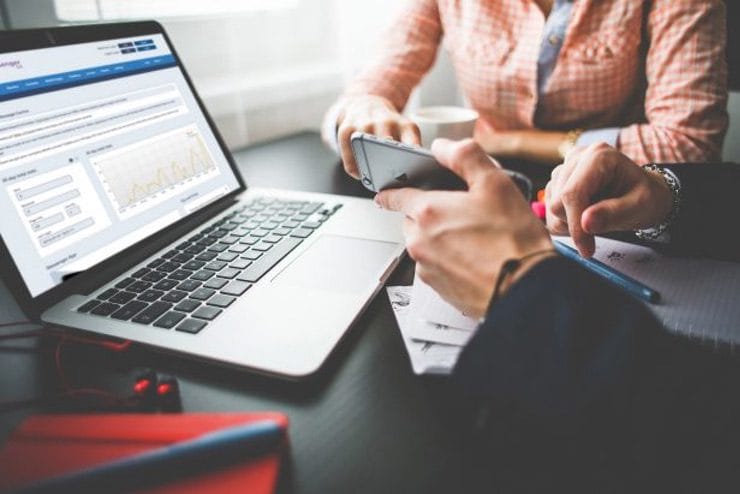 TaxSlayer is developed by a privately held tax preparation and financial technology company based in Augusta, Georgia. This best tax software was awarded by IRS with the exclusive contracts for its VITA and TCE programs, and TaxSlayer has recently reported growth in tax e-files by over 200 percent. Clearly, TaxSlayer is doing something right otherwise it would never be as popular as it is.
TaxSlayer is available in several different packages. People who file on the 1040-EZ form, which is a simplified, six-section version of the 1040 limited to taxpayers with no dependents to claim, with taxable income below $100,000 who take the standard deduction instead of itemizing deductions, can choose the Simply Free package, which, as its name suggests, costs nothing. There is also the Classic package, which supports all major forms, the Premium package, which adds live chat support, and, finally, the Self-Employed package.
Even though Credit Karma Tax was launched just recently, it's already one of the most popular and best free tax software solutions on the block. This best tax service comes from the same company that monitors your credit for a fee, Credit Karma.
As soon as you visit the website of Credit Karma Tax, you will understand that it does things a little bit differently from its competitors. While the basic process is the same, consisting of a series of questions that you go through at your own pace, it's the experience that's different. Credit Karma Tax is very polished and feels a lot more modern than the likes of TaxAct or TurboTax. Thanks to its Click and Fill feature, you can take a picture of your W-2, and Credit Karma Tax will automatically fill it in for you. Live chat support is available around the clock, and you can also read the extensive knowledge base of Credit Karma Tax to educate yourself taxes.
Liberty Tax has been specializing in the preparation of tax returns for individuals and small businesses since 1997, and it has grown to become the third largest tax preparation franchise in the United States. The company has released a number of tax products and services, including Liberty Tax Online and eSmartTax, which we've already mentioned. The difference between Liberty Tax Online and eSmartTax is that eSmartTax is the company's free and fee-based edition for homeowners and small business owners. Liberty Tax Online, on the other hand, is suitable for families, investors, and small business owners, and it comes with professional assistance.
Even though Jackson Hewitt's online tax service is one of the most comprehensive tax solutions available, we can't recommend it to everyone. Not only is it rather pricey, but it also has a frustrating user interface that makes things that should be relatively simple complicated. Self-employed individuals must purchase the top-of-the-line edition, which costs $109.95 federal and $36.95 per state, just to give you an idea of what Jackson Hewitt's online tax service costs.
Still, Jackson Hewitt's online tax service is comprehensive and reliable. The company has many satisfied customers who depend on it when it comes to maximizing their refund and minimizing the time it takes to process it.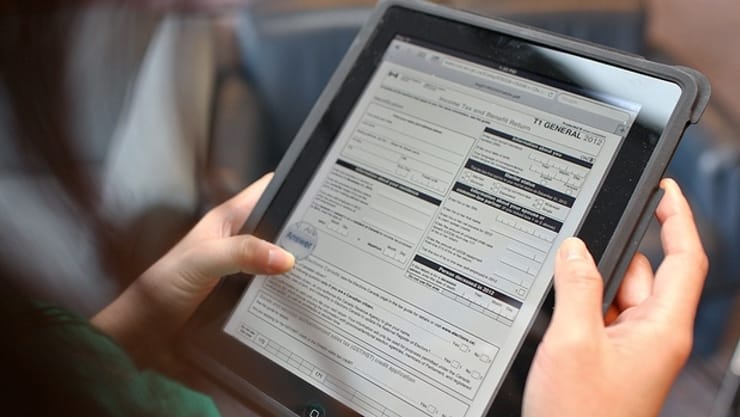 FreeTaxUSA offers a great way how to e-file taxes directly to the IRS while paying only $12.95 fee per state. This best online tax filling software has been rated on average 4.8 out of 5 stars by almost 100,000 of its users. It's available in several packages, most of which cost only $12.95 per state. Regardless of which package you choose, you can always purchase the Deluxe addon, which adds audit assistance, priority support, and amended returns for only $6.99.