Think about this for a moment: your PlayStation 4 makes you happy every time you turn it on, showering you with hours and hours of entertainment, so it's only fair that you make it happy as well from time to time by purchasing a new PlayStation 4 accessory or game. If you agree with our logic, our list of the best PS4 deals for 2020 is here to help you pick something great for your beloved PlayStation 4.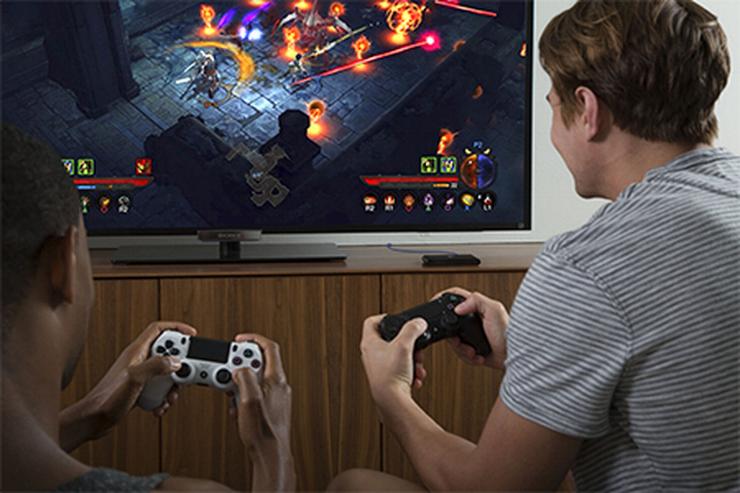 The PlayStation 4, unfortunately, doesn't come with the fastest hard drive on the market. Even if you can live with the limited storage space of most models of the PlayStation 4, waiting half a minute for a game to load every time you turn it on gets old quickly. Fortunately, replacing the built-in hard drive with a better is easy, and there are many excellent and very fast hard drivers designed specifically for the PlayStation 4 available.
One such hard drive is the Seagate FireCuda Gaming SSHD. This high-performance hard drive combines the latest NAND flash technology with a traditional hard drive, delivering large storage capacity and speeds up to 5× faster than typical hard drives. The FireCuda is also much more reliable than many traditional hard drives, and Seagate stands behind its product with a 5-year warranty. Don't worry if you've never replaced a PlayStation 4 hard drive. Just search for a tutorial on YouTube to watch an expert explain the entire process step by step.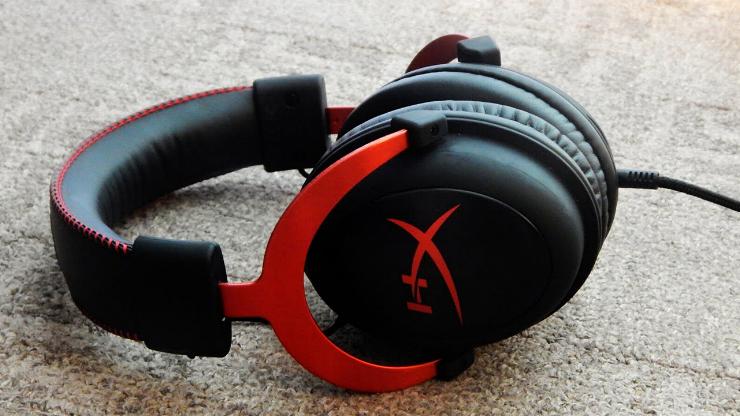 The PlayStation 4 may be known mostly for its large library of first-party games with stunning visuals, but games depend on audio as much as they do on visuals for immersion. The HyperX Cloud II gaming headset features 7.1 surround sound and 53 mm drivers, allowing you to enjoy a cinematic gaming experience with nothing but a headset that neatly folds flat for storage and travel.
Thanks to the comfortable memory foam ear cushions and leatherette padded headband of the HyperX Cloud II headset, gaming for hours without a break is easily doable (just not recommended), and the solid aluminum frame of the headset has been designed to survive all the blows that come with daily use. HyperX optimized the sound of the Cloud II for games by placing emphasis on mids to reveal enemy movement and distinguish it from skull-shaking explosions and piercing laser blasts.
Included with the Cloud II headset is a detachable noise-cancellation microphone, which can be easily removed if you seldom talk with others while gaming. The microphone is TeamSpeak-certified, and its sound quality is on par with many stand-alone microphones costing nearly as much as the Cloud II headset.
The PlayStation Camera serves two purposes: first, it works as a web camera, allowing you to share your gaming achievements with friends. Second, it provides an entry point to the fascinating world of virtual reality thanks to PlayStation VR support.
Using advanced tracking technology, the PlayStation Camera allows you to gain an advantage on your in-game enemies and control certain games with your movements, and the same technology also makes it possible to log in to your PS4 with your face. Integrated into the PlayStation Camera are high-fidelity noise-canceling microphones through which you can issue voice commands or dish out in-game orders.
If you like to record yourself gaming and then share your victories and losses with others on social media, YouTube, or Twitch, then you need a good game capture device. The Elgato Game Capture HD60 is the best PS4 capture card, and one of the best buy PS4 accessories of the year. The HD60 is elegantly simple and simply powerful. It can record flawless 1080p footage at 60 frames per second, and it features a state-of-the-hard hardware H.264 encoder dedicated to reducing the load on your processor, which means that you can game lag-free at 60 frames per second and record at the same time.
The HD60 records your gameplay, audio, webcam, and overlays as separate tracks to make things easier for you when editing. The HD60 is so smart that it doesn't even matter if you forget to press the record button because you can slide back in time and capture every moment retroactively. Elgato also offers a PCIe version of this PS4 game capture card for gaming computers.
Best PS4 Controller: EMIO Elite PS4 Controller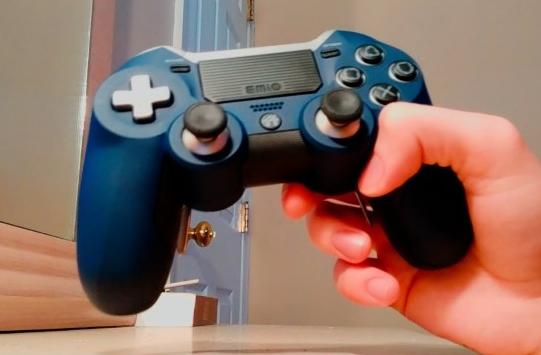 We like the standard PS4 controller as much as the next person, which is why we also like the EMIO Elite PS4 controller. This third-party controller closely mimics the design of the standard PS4 controller, featuring only a small handful of cosmetic changes. Apart from them, the EMIO Elite PS4 controller should feel very familiar as it includes thumbsticks, 2 pairs of joystick grips that are specially designed for performance, 4 back paddles with preset configuration to mimic the face buttons, D-Pad, and trigger locks.
The controller comes with a 9-ft braided micro USB cable for charging, and it works with both the PS4 and the PS4 Pro. Don't be surprised if you find out that the manufacturer doesn't have it in stock because it's often sold out due to high demand.
Virtual reality is still in its infancy, but you can already experience the wonders of virtual worlds with nothing but your PlayStation 4 and the Sony PlayStation VR virtual reality headset. Inside the headset is a 5.7-inch OLED display with super low latency and 120 Hz refresh rate. The headset also comes with cutting-edge 3D audio and a built-in microphone, providing you with everything you need to enjoy virtual reality in a single sleek package.
---
Top 5 Best PS4 Games in 2020
No list of the best games for PS4 is complete without The Witcher 3, possibly the best RPG of all time. Released in 2015, The Witcher 3 introduced a huge open world that has instantly surpassed all other open world games released until then. The player assumes the role of Geralt of Rivia, a monster hunter known as a Witcher. Geralt is looking for his missing daughter, and it's up to the player to help Geralt decide who he should ally with. The game is packed with interesting quests with believable characters and mature themes, making it appealing even to those who dislike combat-focused games and prefer to indulge in a good story set in a world where nothing is black or white.
Published by Sony Interactive Entertainment, Gran Turismo Sport is the latest installment in the Gran Turismo video game series, which now consists of thirteen titles. This time, the game includes two distinct racing modes: Sport and Arcade. The former more is geared toward gamers who prefer realism, while the latter mode prioritizes fun over realism. Gran Turismo Sport has generally received favorable reviews from critics and gamers alike.
Horizon Zero Dawn tells a story of humans struggling in a world that has been usurped by machines. The game features exhilarating new action role-playing gameplay and a memorable story that is guaranteed to pull you in and don't let you go until the final credits. Horizon Zero Dawn is exclusive to the PlayStation 4, and the game is the second-best-selling PlayStation 4 video game, with 3.4 million copies sold. If there is one game that every PlayStation 4 owner should play, it's definitely Horizon Zero Dawn.
Best Multiplayer PS4 Game: Overwatch
Overwatch is one of the most popular team-based multiplayer online first-person shooter video games, and a massive hit on Twitch and YouTube, where players from around the world stream as they play as one of over 20 characters available in the game. All characters in the game are divided into four general categories: offense, defense, tank, and support. At the beginning of every match, players are assigned into two groups of six, and their goal is to work together to secure and defend control points on a map or escort a payload across the map in a limited amount of time.
The idea behind Superhot is simple: time moves only when you move. And because the simplest things in life are often the best, Superhot is also one of the best shooters on PlayStation 4, despite the fact that the game is essentially void of textures. The VR version of Superhot, called simply Superhot VR, is as immersive as it is entertaining. It takes a while to get used to the weird time-based gameplay mechanics, but once you do you will feel like Neo from Matrix.