How to Choose the Best Laptop
A new laptop is a big purchase, and the last thing you want is to buy something you won't be happy with. But with so many best laptop brands to choose from and such an abundance of best laptop deals popping up all year long, it's easy to feel overwhelmed by the sheer number of options as well as the always evolving landscape of laptop hardware components.
Looking back at the best laptops 2017 gave us, we can say with confidence that the era of heavy, plastic bricks is over. Modern laptops across all price categories are sleek, compact, and often designed with the touch-first generation in mind. They also offer sufficient performance for web browsing, document editing, multimedia, and light gaming. Of course, those who want or need all the processing power they can get their hands on have plenty of gaming and professional laptops to choose from as well.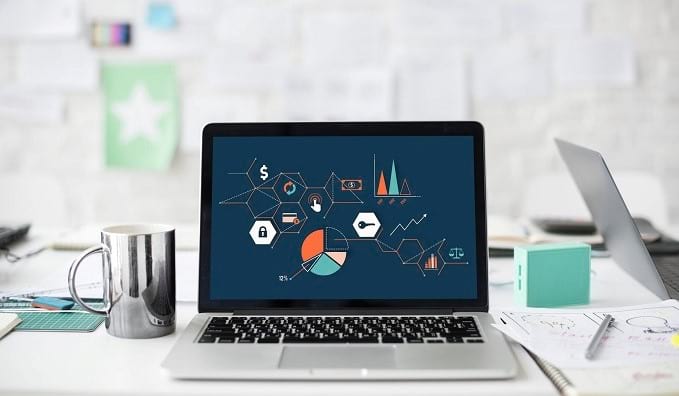 But even though the quality of the average laptop has improved significantly over the years, even the best laptop brands still occasionally release a model that doesn't live up to its promises. Some of the most common issues include problems with heat management, which can even lead to thermal performance throttling, poor screen quality, the presence of bloatware, or uncomfortable input devices.
Avoiding disappointing laptops is much easier if you know what your needs are and can narrow down your search for the perfect laptop to just a handful of models.
Step 1: Know Thyself
Are you a busy college student with limited access to electrical outlets or a developer working from home? Do you play AAA games, edit high-definition video, produce music, or just browse the web and use the email? These are some of the most important questions that you should try to answer for yourself to better understand which category of laptops to focus on.
As much as you might be tempted to purchase an ultrabook with a very long battery life and stunning design, you would be much better off with a more traditional laptop with extensive connectivity options if you often need an Ethernet port or a full-sized HDMI output.
Similarly, just because you can afford a top-of-the-range gaming laptop with a powerful dedicated graphics card and the latest and greatest CPU doesn't mean you should buy one. The extra bulk of a gaming laptop is not fun to carry around, especially if you don't play video games too often.
Step 2: Pick Your Priorities
It would be great if it were possible to buy a laptop with cutting-edge specifications, gorgeous design, broad connectivity options, and don't pay much for it. The reality is different, however, and it's virtually never possible to get every single feature you would like to have even if price doesn't matter to you.
Instead, you must pick your priorities and choose a laptop according to them. If you need a very long battery life, there's no reason to settle for a laptop that lasts just a few hours on a charge unless there is something else that you need even more.
We recommend you write down your priorities on paper and assign a numerical value to each to represent how important it is. You can then use your list of priorities to rate laptops that catch your eye in order to objectively determine which would be the best for you.
Step 3: Decide on the Operating System
Finally, you must decide which operating system you want your new laptop to come with. You basically have four options: Windows, macOS, Linux, and Chrome OS.
Being the most popular operating system in the world, Windows doesn't need an introduction. Most laptops come with Windows (typically Windows Home) preinstalled and ready for use. If you don't like Windows, the good news is that you can easily replace it with your favorite Linux distribution, which is often more convenient than trying to find a laptop that ships with Linux.
macOS comes only with Apple laptops, which is also a common reason why many people buy Macs in the first place. College students may even be required by their institution to purchase a MacBook to use the institution's information system.
Chrome OS is an operating system designed by Google. It is based on the Linux kernel and uses the Google Chrome web browser as its principal user interface. Besides native Chrome apps, Chrome OS also supports apps from Google Play Store, making it a very compelling alternative to Windows-based laptops.
Top 5 Best Laptops in 2018
The Asus ROG Zephyrus GX501 is so slim that you won't believe how powerful it is. Inside the laptop is the Nvidia GeForce GTX 1080 graphics card with 8 GB of dedicated video memory, an Intel Core i7-7700HQ 2.8 GHz processor, and 16 GB of DDR4 RAM. Having multiple AAA games installed at the same time isn't a problem thanks to 512 GB of SSD storage space.
But the Asus ROG Zephyrus GX501 wouldn't be the best gaming laptop on the market if it didn't offer anything besides flagship specifications. What separates it from other powerful gaming laptops, in addition to its slim design, is the ROG Active Aerodynamic System, which improves airflow by up to 40 percent and reduces temperatures by up to 20 percent compared to conventional cooling. The laptop also features a 120 Hz display with the Full HD resolution, wide viewing angles, and exceptionally life-like color reproduction.
Google's latest 2-in-1 convertible laptop is a hit. The Google Pixelbook is without question the best-looking laptop Google has ever made, and it's arguably also the best Chromebook on the market. It comes with Google Assistant built-in and features an Intel Core i5 processor, 8 GB of RAM, and 128 GB of storage space. Its long-lasting battery allows you to work for up to 10 hours on a single charge, and you can get it back to 100 percent in a little over 2 hours thanks to fast charging technology.
The Google Pixelbook has a high-quality 12.3-inch screen protected with Corning Gorilla Glass, which is the same scratch- and drop-resistant glass that you find on modern smartphones. Because the Google Pixelbook is powered by Chrome OS, there's absolutely no reason to worry about malware, and you can install both Chrome OS apps as well as Android apps from Google Play Store.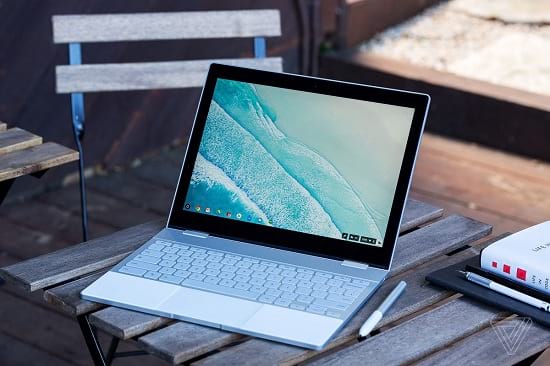 Acer has been dominating the budget laptop market for a long time, and the Acer Aspire E 15 demonstrates that Acer is still on top of its game when it comes to creating well-rounded, affordable laptops that amaze with their excellent value. For around $350, the Acer Aspire E 15 offers an Intel Core i3-7100U processor, 4 GB of DDR4 memory, 1 TB hard drive, 12 hours of battery life, and a 15.6-inch ComfyView LED-backlit display with Acer's ColorBlast technology.
The laptop is easily maintainable and equipped with the latest 802.11ac wireless featuring MU-MIMO technology for exceptional wireless signal strength. A built-in webcam with Skype for Business certification guarantees fantastic image quality when making video calls, and Acer TrueHarmony speakers reproduce sound with clarity and accuracy.
If you're on a strict budget, picking a laptop that can give you the most value for your money is essential. The Lenovo Ideapad 110s may be very inexpensive, but it's easily one of the best cheap laptops on the market. Just like other best budget laptops, the Lenovo Ideapad 110s has plastic construction, and its specifications are modest, but that doesn't mean that the laptop has limited utility — far from it.
Because the Lenovo Ideapad 110s has the Intel Celeron N3060 dual-core processor, 2 GB of RAM, 32 GB SSD, and the Intel HD Graphics 400 graphics card, it handles the web with ease, is great for document editing, can play online videos in high definition, and a lot more. It comes with Windows 10 and 1 year of Microsoft Office.
Students often consider the Apple MacBook Pro to be the best laptops for college because its very reliable, beautifully engineered, powerful, and comes with the most user-friendly operating system in the world: macOS.
The latest 13-inch MacBook Pro has a 3.1 GHz dual-core Intel Core i5 processor with Turbo Boost up to 3.5 GHz, 16 GB of 2133 MHz LPDDR3 memory, 256G B SSD storage space, the Intel Iris Plus Graphics 650 integrated graphics card, and Thunderbolt 3 ports. No MacBook would be complete without a gorgeous screen with accurate color reproduction and wide viewing angles, and the latest Apple MacBook Pro is no exception. Despite its portable size and elegant design, the latest Apple MacBook Pro lasts up to 10 hours on a charge, so attending multiple lectures in a row without a charger is no problem.