While mechanical keyboards are all the rage today, having the right gaming mouse can still be the difference between a twitch headshot and an embarrassing miss. If you've been using the same old gaming mouse for what feels like forever and you're finally ready to upgrade to something better, this guide is for you.
How to Select a Gaming Mouse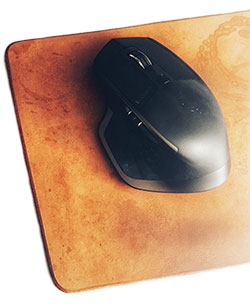 Back in the day of Counter-Strike 1.6 and Call of Duty II, all gaming mice looked more or less the same. Sure, some were made for people with smaller hands while others only fitted gamers with catcher's mitts for hands, but that's basically where the differences between individual models ended.
Today, the situation is very, very different. There are now as many styles of gaming mice as there are video game genres, and each style is broken down further into several distinct subcategories based on features and technical specifications.
With so many choices, it's guaranteed that there's a perfect mouse somewhere out there waiting for every gamer. The problem is how to find the endless sea of product listings on manufacturers' websites and online stores. Well, the key to separating the wheat from the chaff is understanding what exactly you're looking for in a gaming mouse and which features you could live without.
1. Optical Versus Laser
When it comes to gaming, optical is the only right answer. Older generations of optical mice used to have quite a few problems, but those have been fixed over the years, and optical mice are what virtually professional and competitive gamers use today.
It's true that laser mice have higher DPI, which means they can track more dots per inch, theoretically making them more sensitive, but there's a point above which having more DPI doesn't do anything useful, and all high-end and most mid-range gaming mice moved past that point a long time ago.
What matters a lot more than DPI is how a gaming mouse handles rapid acceleration and how well it works on different surfaces. This is where optical mice reign supreme, offering perfect control speed and no stuttering.
2. Wired Versus Wireless
No serious gamer would ever use a wireless keyboard, but many professional gamers use wireless mice, such as the Logitech G900, which is used by Cloud9's Counter-Strike: Global Offensive team. Through relentless optimization, the manufacturers of gaming mice have successfully brought wireless latency to a single millisecond.
But even though wireless gaming mice have no latency issues, it's still common for their manufacturers to also include a wired connectivity option, typically in the form of a removable USB cable. Of course, if your budget is tight, wired gaming mice are the way to go. Their latency is basically equal to the speed at which electrons move through conductors, and they don't have to be charged every now and then.
3. Pick the Right Type
There are several basic types of gaming mice, including all-purpose mice, FPS mice, MMO and MOBA mice, RTS mice, and customizable mice. Of course, you can use any type of gaming mouse to play any game, but using the right tool for the job has several important advantages.
For example, MMO and MOBA mice tend to have a lot more buttons than all-purpose mice or FPS mice, allowing you to set different macros or actions on each button. In contrast to MMO and MOBA mice, FPS mice tend to have only the most essential buttons, which reduces the chance of pressing the wrong button at the worst possible moment.
4. Set a Budget
A high-end gaming mouse can set you back over a hundred dollars. For example, the aforementioned Logitech G900 retails for around $100, and its newer version, the G903, goes for $100 to $120. If you've so far been using a budget mouse and are reluctant to spend so much money on a new one, you can rest assured knowing that excellent gaming mice are available for a lot less than what the G900 or the G903 cost. For example, the extra-popular Razer DeathAdder Elite costs around $50, and the fantastic Logitech G300s retails for $15.
5. Compare Features
Modern gaming mice come with many bells and whistles — some more useful than others. Manufacturers such as Razer and Logitech are in love with RGB lighting, offering them on most of their gaming mice. While pretty colors won't probably do much for your aim, they allow you to match the look of your mouse with your gaming rig, which is always desirable.
Arguably a lot more useful extra feature than RGB lighting is the option to adjust the weight of the mouse. Weight adjustment is usually accomplished via an integrated weight adjustment system located on the bottom of the mouse.
Top 6 Best Gaming Mouse
The Logitech G900 is a professional-grade gaming mouse that can be used both in a wired and wireless configuration. It features Logitech's advanced wireless transmitter, which has a report rate of 1 ms and transmits over a 2.4 GHz wireless connection. Inside the mouse is the PMW3366 optical sensor, which many professional gamers consider to be the best optical sensor on the market. The DPI of the sensor ranges from 200 to 12,000 DPI, and it delivers exceptional tracking and accuracy regardless of which surface it is used on.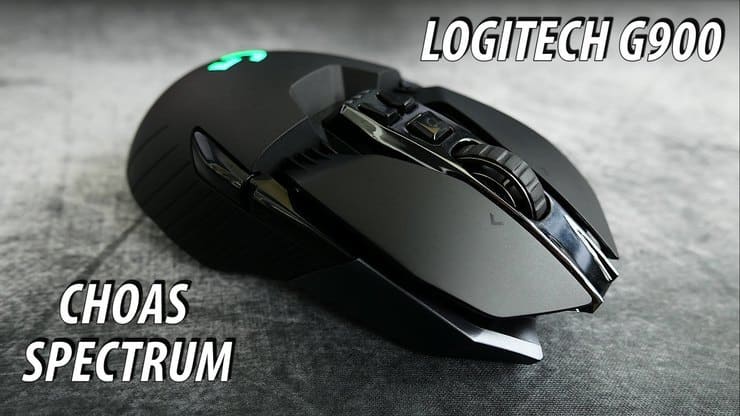 While the G900 was arguably the best gaming mouse in 2017, its newer version, the G903, is the best gaming mouse in 2018. Compared to the G900, the G903 is slightly heavier, which increases its accuracy and makes it even more suitable for Twitch shooters such as Counter-Strike, Quake Live, or Xonotic. But if you prefer the lighter weight of the G900, you can easily remove the 10 g weight module that comes with the mouse.
The G903 also supports POWERPLAY wireless charging technology, allowing you to keep the mouse fully charged with the POWERPLAY Wireless Charging System. Not only can the POWERPLAY Wireless Charging System keep your G903 charged and ready, but it's also one of the best gaming mouse pads on the market.
The TeckNet gaming mouse is the best Bluetooth mouse for gamers who prefer convenience over fast response times. Because it connects via Bluetooth, you don't have to sacrifice a USB port on your computer by plugging a dongle into it. You can simply pair the mouse as you would any Bluetooth device, including your wireless headphones. Just don't expect the mouse to have the same low latency as the G903 or the G903. The mouse is perfectly usable for casual gaming, but competitive gamers should look for something more responsive.
The ZOWIE FK2 is a no-frills gaming mouse designed with FPS games in mind. The mouse is fully ambidextrous, which means that it's suitable both for left- and right-handed gamers. It has a very low profile for better control and comes in three different sizes. The FK2 has four DPI settings — 400, 800, 1600, and 3200 — and its USB report rate is set to 125, 500, or 1000 Hz.
Unlike many other manufacturers of gaming mice these days, ZOWIE still firmly believes in the plug-and-play approach to designing peripheral devices, which is why the FK2 doesn't require any drivers or special software to work the way it was intended to work. You just plug it into your computer or laptop and start playing your favorite shooter. To get the most out of the mouse, ZOWIE recommends using it with the SR or TF-X mousepad, both of which provide comfort while maintaining a consistent glide to ensure the best performance is met.
The Razer DeathAdder Chroma is the best cheap gaming mouse. This elegantly simple mouse hides a 10,000 DPI optical sensor capable of movement speeds of up to 300 inches per second and 50 g acceleration. The mouse has been designed to work with Razer's Synapse software to provide you with an incredible amount of technical tracking data. You can use the information Synapse gathers for you as you play to tweak the mouse to suit your playstyle and optimize it for the best possible performance. Like all Razer mice, the DeathAdder Chrome works best with the Razer Goliathus Control Edition mousepad, which delivers the right amount of friction to your gaming mouse movements.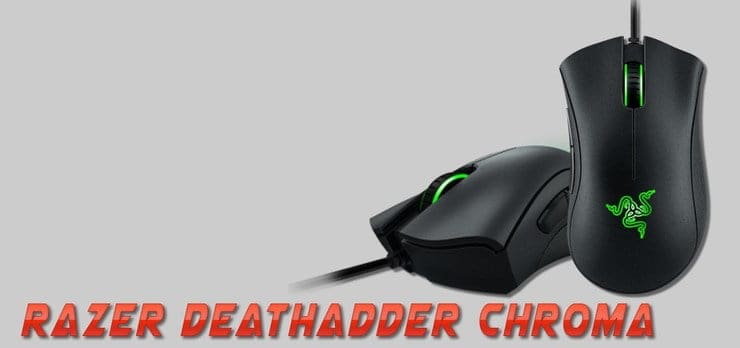 Sometimes health is more important than ultra-fast response times and cutting-edge features. The Logitech MX Master 2S is a wireless gaming mouse designed with ergonomics in mind, offering a fantastic balance between gaming readiness and long-term mousing comfort. The MX Master 2S has a speed-adaptive scroll wheel and a thumb wheel for scrolling side to side. It lasts up to 70 days on a charge and can be charged up to its full capacity with any microUSB cable.