A Closer Look at Best Dating Sites and Apps Trending
At this point, it's safe to say that the future of the human race depends on smartphones for its survival. It's hard to imagine how young men and women would meet if it wasn't for dating apps. But it's not just the younger generations who have grown fond of swiping and answering various questionnaires intended to help complex algorithms find the perfect match. Dating apps are used by people of all ages, and we've selected what we consider to be the best online dating apps currently available.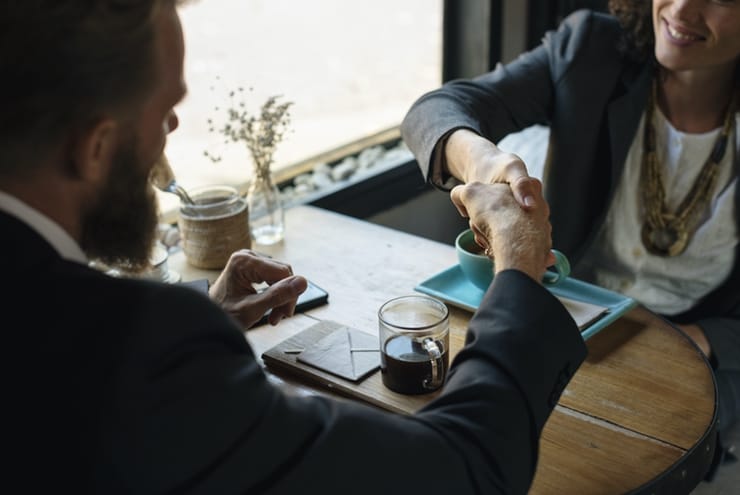 First released in 2012, Tinder has since become a staple of pop culture with its addictive gestures, which let users swipe left to dislike and right to like a potential match. Only when both parties swipe right on each other, the two are matched and can chat and possibly even make plans how to meet in person.
To use Tinder, you must sign up with your Facebook account, and you can then optionally link your Instagram and Spotify account to provide other Tinder users with more information about you, or you can write a short bio yourself.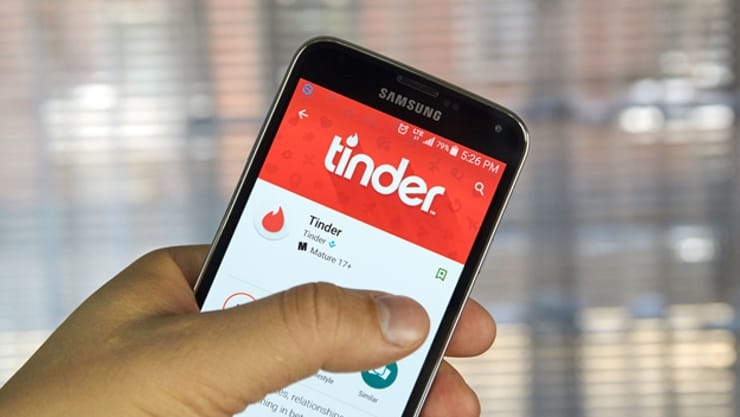 In August 2017, Tinder introduced a new premium subscription feature called Tinder Gold, which allows the users to see who has already swiped right on them before. Since the launch of Tinder, more than 8 billion matches have been made on the app, but a good chunk of those matches can be attributed to bots, which there is plenty of on Tinder.
Match.com is the grandma of dating sites and apps. It was launched in 1995, and it now serves 25 countries in more than eight languages. Match.com loves to brag about its long track record of helping people start successful relationships that often end with marriages, kids, and white picket fences.
Because Match.com requires its users to pay a subscription fee of $20.99 per month for a 12-month subscription, it doesn't have a nearly as bad problem with bots as Tinder does, and the average age, as well as income of Match.com users, is considerably higher than of those on Tinder.
Match.com has earned an unfortunate reputation as a dating site of choice for sexual predators because of several incidents that happened from 2011 to 2016. Unfortunately, it's only natural for any dating site that has been around for so long as Match.com to have a few bad stories to tell, and it doesn't mean that Match.com shouldn't be included among the best online dating sites available.
To use Coffee Meets Bagel, you must have a Facebook account and prove your love for bagels on a web camera. Actually, only the first part is true. Every day, Coffee Meets Bagel sends all of its users a bagel, which is really a profile of another person, serving as a great example of how some of the best dating apps find new twists on the same concept.
When two people accept their bagel, which they can do within 24 hours of receiving it, they'll connect and become able to message each other in a private chat room. It doesn't matter whether the two have chatted or not — the chat room always expires after eight days. This encourages the users of Coffee Meets Bagel to set up a date and actually meet in person. As such, the app is perfect for shy singles who would otherwise be reluctant to ask a match out on a date.
No list of best dating sites would be complete without eHarmony, an online dating site launched by Dr. Neil Clark Warren, a clinical psychologist, in 2000 as the first algorithm-based dating site. In a span of just 10 years since its launch, eHarmony mushroomed to 33 million members, with around 500 eHarmony members in the United States marrying every day — quite an achievement!
The fact that so many eHarmony members find someone to marry isn't a pure coincidence. The main goal of this dating site is to "create more meaningful connections that lead to fulfilling marriages." As such, we don't recommend registering on eHarmony hoping to find someone to hook up with for a night of sweat and grunts, unless you associate sweat and grunts with long talks about future plans, kids, income, and family.
On most best free dating apps, the percentage of male users isn't much higher than the percentage of female users. Yet, women get bombarded by hundreds and hundreds of messages while men only get a few, if any at all. Bumble solves this by requiring women to message first within 24 hours from matching with someone.
While the concept is great in theory, it leaves something to be desired in practice. As it turns out, most women actually prefer to be messaged first, and men are much more likely to a good match on competing best free dating apps than they are on Bumble. And even if you manage to find a match on Bumble, the chances are that the match will be a bot.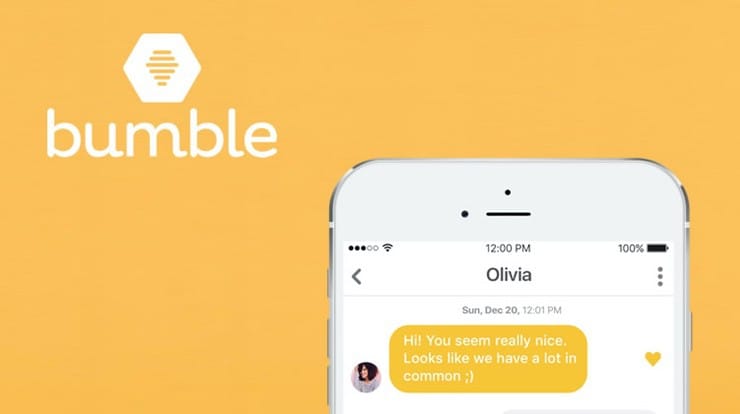 That said, Bumble is still great for women, especially those who don't mind taking the first step and sparking a conversation. And if the guy doesn't reply, it's no big deal—Bumble deletes the conversation after 24 hours, and you can move on to the next match.
OkCupid used to be the hottest dating site around before Tinder arrived and took its crown. But even today, in the post-OkCupid era, this American-based international operating online dating site has a lot to offer. First of all, OkCupid has a mature platform with integrated instant messaging capabilities and email support. Unlike many other dating sites, OkCupid is supported both by ads and paying users, which means that you can test the site first without any limitations and only purchase a paid subscription if you like it.
Until December 2017, OkCupid users had been using pseudonyms, but that's no longer possible, and OkCupid users are now required to use their real first name. Some have criticized OkCupid for this decision, arguing that it could lead to online harassment and even doxing.
OkCupid is also known for its online blog, OkTrends, which presents statistical observations from OkCupid user interactions to explore data from the online dating world.
Since 2009, Grindr has been considered by the whole LGBTQ community to be one of the best free dating apps out there. Grinder is geared toward gay and bisexual men, helping them find other men in their geographic area. Grinder is available for free and offers a premium version of its app, called Grindr XTRA.
With Grindr XTRA, users can activate push notifications, view up to 600 guys, apply additional filters to find the perfect match, quickly swipe through profiles, save and send chat phrases, quick-send recent photos, and use the app without any ads.
Besides developing their dating app, the people behind Grindr are also passionate about the LGBTQ lifestyle. "Our rapidly expanding content and collaborations in photography, fashion, social issues and more mark a bold and exciting new chapter in our evolution," states the Grindr team on their website.
There's one thing missing from online dating: the chance to cross paths with someone and find romance in a truly romantic way. Happn fixes this problem by tracking the daily location patterns of its users and noting how many times they've crossed paths and where. With happn, all you need is a bit of luck, and you can find love virtually everywhere without swiping or filling out lengthy questionnaires.
Understandably, happn works best for people who live in densely populated urban areas. If you live in the middle of nowhere or barely remember the last time you've looked in the eyes of someone besides your dog or cat, there are other dating apps that will give you better results than happn.
Although not as old as Match.com, PlentyOfFish is still decisively old enough to belong to the retirement home for dating apps. But despite its venerable age, PlentyOfFish, or POF as the site is often called, is still active and thriving, hitting 90 million users in May of 2017.
Because POF's algorithm helps newcomers quickly find a match, users are 2.7 times more likely to be matched within the first 24 hours on the site. POF gives its users the ability to see who liked them, and it features an icebreaker system called Spark, which makes it possible for a user to quote any part of his or her profile for a more original opening line than "hi".
Ghosting is a huge problem in online dating. According to a recent survey, 80 percent of people who have tried online dating have been ghosted on before, which can be a very unpleasant experience. Hinge wants to put an end to ghosting by automatically hiding every fresh conversation and resurfacing it only when the other person responds. To keep the conversation going, Hinge reminds both you and your match whose turn it is to respond.
Besides keeping the conversation going, Hinge also humanizes online dating by getting rid of traditional profiles and replacing them with meaningful sayings with a better sense of someone's personality.