How to Save Money with Credit Cards
That little plastic card that most adults have in their wallet has far greater influence over our lives than we would like to admit. A good credit card can lead to significant cost savings, and the consequences of a positive credit card history are even greater. On the other hand, a bad credit card can become a huge burden, and a negative credit card history can lead to high interest rates and lower limits.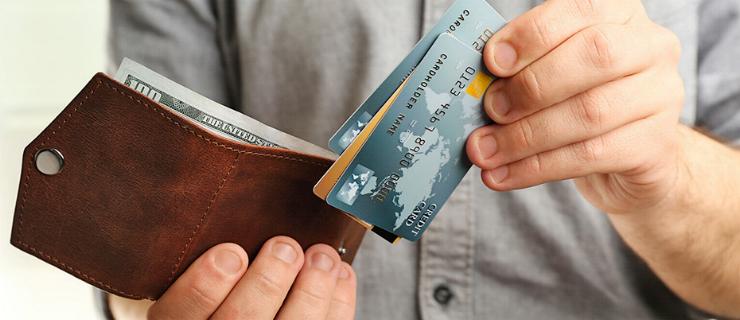 Regardless of whether you've been paying with a credit card for many years or are just thinking about getting your first one, we encourage you to dedicate a few minutes to read this article so you can learn how to save money with credit cards and discover useful tips how to best buy credit cards.
Essential Credit Card Tips Everyone Should Know
Everyone who wants to use a credit card should understand all the essential credit card terms. Perhaps the most common credit card term that you are likely to come across is APR, or annual percentage rate. This is the amount of interest you get charged for carrying a balance month-to-month. Be wary of APRs with an asterisk behind them because they are likely introductory ARP offers.
After APR, you should also understand how fees and rewards determine which credit cards are good and which should be avoided. Always read the terms and conditions carefully to understand what you're getting yourself into when choosing a new credit card. Some credit cards come with very high hidden processing fees that only become obvious after a while.
Rewards are how you can save money with a credit card. Many credit card providers offer cash back rewards on certain categories of goods and services, and you should always choose a credit card that aligns with your needs. If you travel a lot, it makes sense to get a credit card with cash back rewards on airplane tickets or hotel rooms, for example.
Negotiate
If you like your existing credit card but wish the interest rate were lower, pick up your phone and call your credit card lender. Provided that you've been a loyal and punctual customer for at least a few years, your chances of negotiation a better interest rate are surprisingly high, as several consumer studies have found out.
Always Check Your Statements
You might be surprised to know just how many people don't check their credit card statements until it's already too late. Even if you're diligent and always pay on time and monitor how much you spend, you never know when an erroneous charge will hit you until it happens. In our day and age of subscription-based services and software products, it's also very common for people to forget about automatic renewals and pay a lot of money for something they no longer need and can easily cancel anytime.
Keep Your Credit Card Count Low
With multiple credit cards, your overall credit limit will be higher, but you will have to keep track of a lot more things. Unless you absolutely need an extra credit card, we recommend you stick to one and choose it wisely.
Stay Under Your Credit Limit
Your credit limit is the maximum amount of credit that the lender of your credit card will extend to you. Credit card companies base this limit on a number of different factors, including your ability to make interest payments. To protect your credit score, it's generally recommended to keep your credit card balance below 30 percent of your credit limit.
Take Advantage of Your Smartphone
Credit card fraud is a serious threat that costs innocent people hundreds of millions of dollars every year. Fraudsters use sophisticated credit card skimmers at gas pumps and ATMs to steal credit card information and then either sell it for money or use it to make fraudulent purchases. Although your smartphone won't help you detect a credit card skimmer, it can alert you when someone makes a fraudulent purchase with your credit card, giving you enough time to block the card before the fraudster can make more purchases.
Shop at Specific Stores
Most credit cards give you access to fantastic discounts at certain stores and restaurants. For example, you can get up to 23 percent fuel discount at Caltex petrol stations if you use OCBC 365 Credit Card to buy fuel there. Similarly high discounts are not rare at all, so it pays off to learn where you can get discounts and stick to those places, provided they are any good.
Pay on Time
This one sounds obvious, but not paying on time is actually the most common slip up credit card owners make. If all credit card owners always paid on time, we wouldn't have any credit cards because late fees are how credit card companies can afford all those enticing bonuses. But if you always pay on time, you can benefit from the negligence of others without any penalties.
Become Financially Literate
Financial literacy isn't about knowing which stock to invest in. It's about understanding basic financial terms and how banks, insurance companies, and other important players in the financial sector operate so you can make educated decisions for yourself and don't have to always rely on information from others. Fortunately, becoming financially literate has never been easier than it is today. There are entire courses on YouTube and sites like Coursera dedicated specifically to financial literacy, and you can also join various online communities that allow you to ask questions and learn from others.
Use Price Protection
Buying something and then finding it on sale for a much lower price a few days later sucks. Some stores may take the item back from you and give you a refund, but we wouldn't count on it. What you can count on is price protection from a credit company. A good example is Discover, which offers 90-day protection up to a $500 difference on all their cards. Just keep in mind that not all purchases are eligible for price protection. Common examples of non-eligible purchases include display models, employee discounted items, items from internet auctions, or services.
Don't Rely on Your Credit Cards for Emergency Purposes
Having a credit card at hand offers a certain sense of protection should something bad and unexpected happen. Being able to have your car fixed regardless of what happens to it or always have access to enough money to purchase an airplane ticket so you can visit a sick relative is convenient, but using credit cards like this can be very expensive in the long run. Instead, it's a much better idea to set up an emergency fund and send money to it every month.
Best Credit Card Offers
Chase Sapphire Preferred Card is one of the best credit cards 2017, 2018 for people who travel a lot. Spend $4,000 on purchases in the first 3 months, and you can earn 50,000 bonus points. That translates to $625 toward travel when redeemed through Chase Ultimate Rewards. When paying for various travel expenses with Chase Sapphire Preferred Card, Chase rewards double the typical amount of points.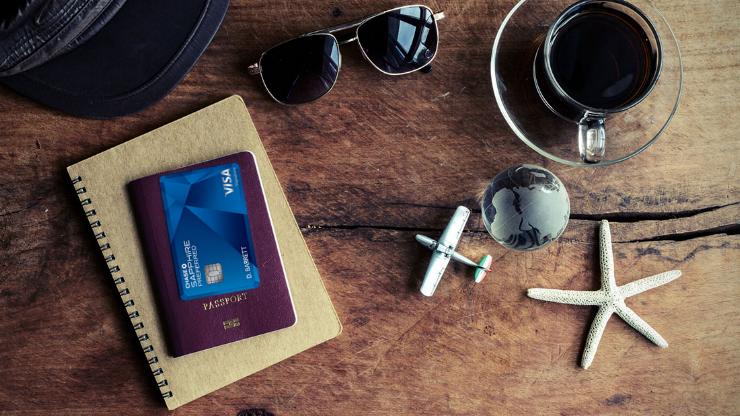 The card is void of any foreign transaction fees, and it includes around-the-clock access to a customer service specialist from anywhere in the world. We encourage you to visit Chase's website and learn what its customers have to say about Chase Sapphire Preferred Card and its numerous benefits.
Chase Ink Business Preferred Credit Card is one of the best business credit cards currently available. If you spend $5,000 on purchases in the first 3 months after account opening, you can earn 80,000 bonus points, which is $1,000 toward travel rewards when you redeem through Chase Ultimate Rewards. Shopping with Chase Ultimate Rewards is easy as it's basically another fast and convenient way to pay for products at Amazon.com. Just sign in on Amazon, link your Chase credit card, and pay with Ultimate Reward Points for books, electronics, clothing, and more.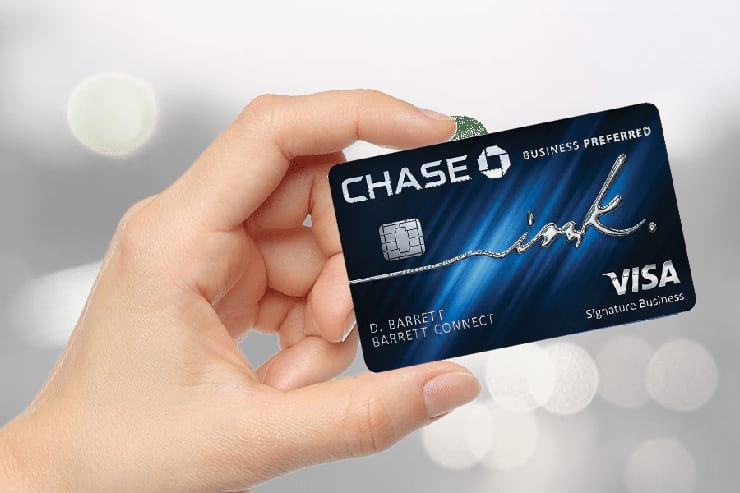 Apart from the initial 80,000 points, Chase Ink Business Preferred Credit Card also lets you earn 3 points per $1 on the first $150,000 spent in combined purchases on travel, shipping purchases, internet, cable and phone services, and on advertising purchases made with social media sites and search engines each account anniversary year.
With no annual fee and $150 online cash rewards bonus after you spend at least $500 on purchases in the first 90 days of account opening, Bank of America Cash Rewards Credit Card is our favorite shopping credit card. You get 1 percent cash back on every purchase you make, 2 percent at grocery stores and wholesale clubs, and 3 percent on gas. Every time you redeem your cash back into a Bank of America checking or savings account, you can get a 10 percent bonus, giving you a good reason to become a loyal customer of Bank of America.