Top 5 Best Coupon Sites
Best coupon sites can help you find best buy coupon codes in a matter of seconds.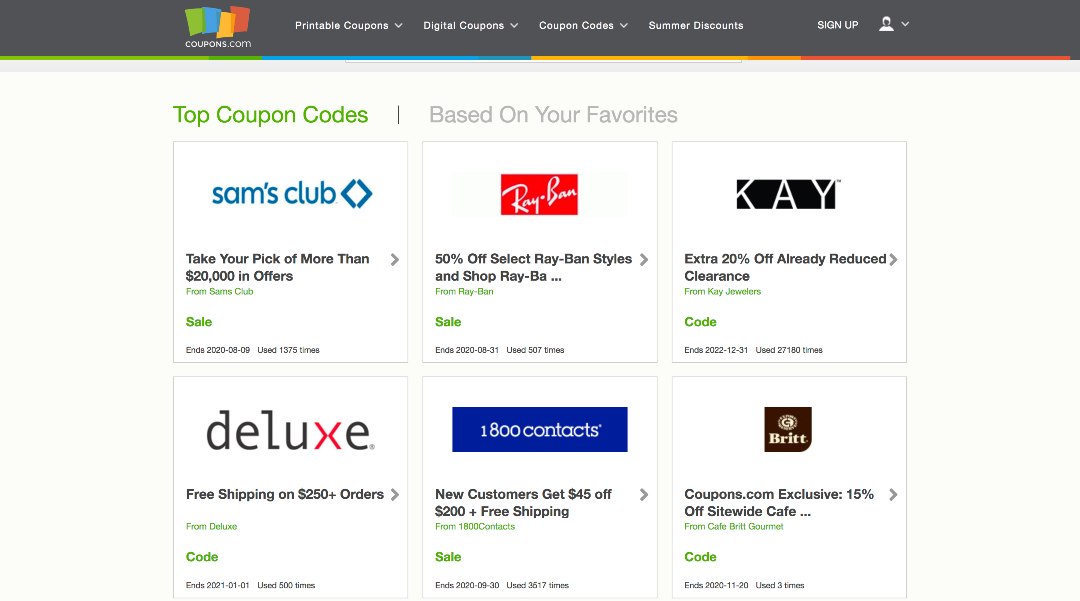 Coupons.com is the first place you should look for coupons online. This popular coupon website has it all: apparel, baby and toddler products, beverages, books and magazines, flowers and gifts, foods, health care, home entertainment, household items, office supplies, electronics, personal care products, pet care products, travel products, credit card offers, and more. We like that Coupons.com doesn't overwhelm its users with too many best buy online coupons, featuring only the best of the best. Coupons.com also has enticing cashback offers, a great mobile app, and a newsletter that you should definitely subscribe to if you want to take couponing seriously.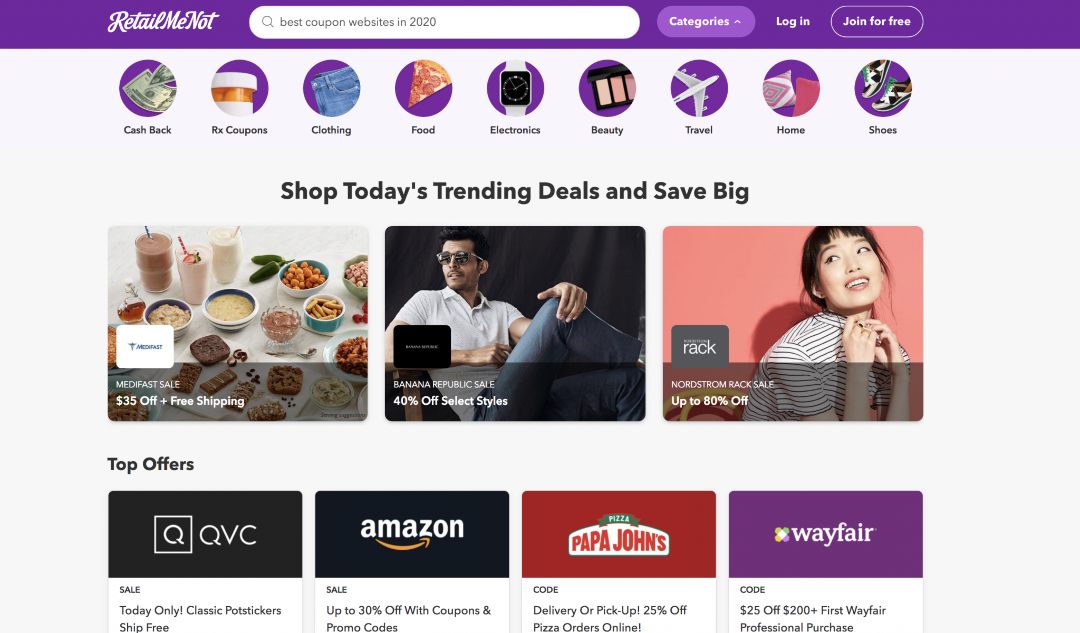 With over half a million coupons for 50,000 stores, RetailMeNot is a true couponing juggernaut. The site features a selection of daily top offers, and its modern layout makes it easy to find the coupon you're looking for. All coupons are organized into the following categories: accessories, automotive, baby, beauty, books, clothing, electronics, flowers, food, furniture, gifts, health, home and garden, jewelry, musical instruments, office supplies, party supplies, pet, photography, services, shoes, sporting goods, toys, and travel.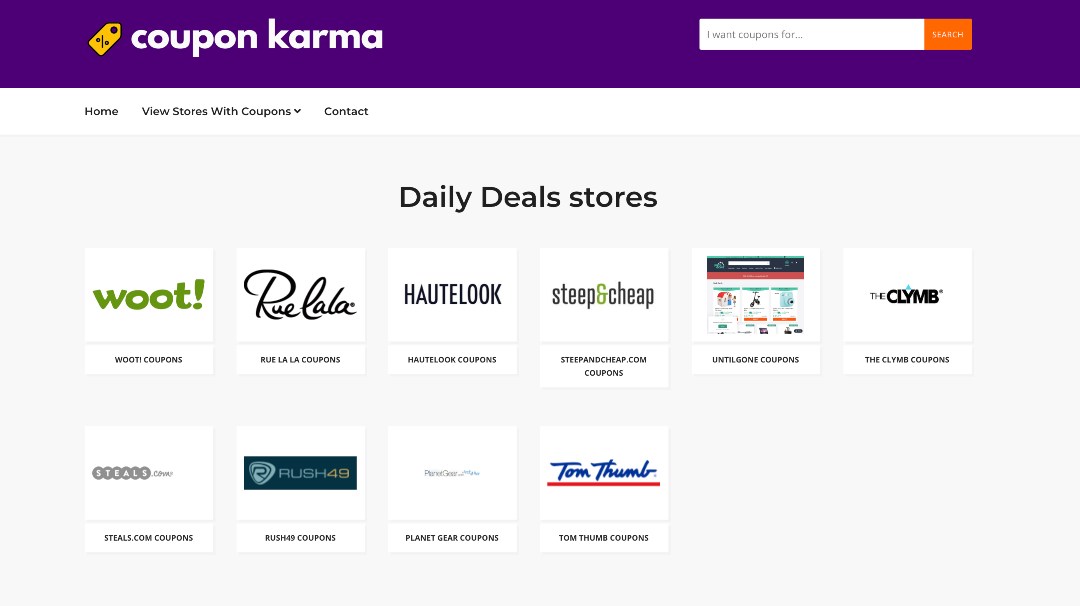 This coupon website always features only valid and working coupon codes. Couponkarma features a selection of daily top offers and provides a large selection of 50%-80% discounts for electronics, technology, hardware, software, entertainment, art and many more.
Slickdeals is based in Las Vegas, and it features a large selection of great coupons for grocery, video games, computers, apparel, tech, cameras, health and beauty, entertainment, and more. Slickdeals also has a very active discussion board where couponers from around the world share their couponing strategies and successes.
Of course, there's a subreddit dedicated to couponing. /r/couponing may not be as large as other subreddits where couponing is often discussed, such as /r/coupons (a place with direct links to coupons), /r/frugal, or /r/barter, but the couponers who frequent it are active, helpful, and willing to share their experience with others. If you have a Reddit account, don't wait and subscribe to /r/couponing.
Top 5 Best Coupon Apps
A good smartphone can be a couponer's best friend with the best coupon apps. We have selected five popular apps that couponers use to find coupons both when on the go and while at home.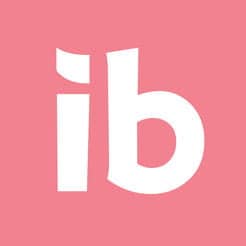 With Ibotta, you can get cash back on everyday purchases as you shop, travel, and dine out. Ibotta works with leading brands, offering fantastic promo codes, discounts, and traditional coupons. According to Ibotta, its customers have earned over $220,000,000 in cash back since the app launched, which shows how effective couponing can be. The list of brands and shops included in Ibotta includes Walmart, Uber, Hotels.com, CVS, Target, Kroger, Minibar, Jet.com, eBay, Best Buy, Walgreens, Costco, World Market, and many others. The app is available for both Android and iOS.
Savingstar
Savingstar promises big savings on groceries without the hassle of clipping or printing grocery coupons. Savingstar busts the myth according to which grocery coupons are only for unhealthy, processed foods that should be avoided in the first place. Instead of chips, sugar-filled snacks, and frozen pizzas, Savingstar helps you save on fresh produce with its Healthy Offer of the Week, which typically features bananas, apples, tomatoes, and other healthy and delicious goodies. Savingstar has partnered with Walmart, Target, Safeway, Albertsons, Kroger, Stop & Shop, CVS, Meijer, and over one hundred major grocery chains to bring you some of the best deals in the industry.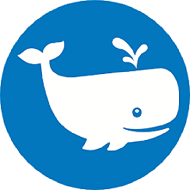 Mobisave is an innovative cashback app that allows you to turn your grocery receipts into money. After shopping, you simply snap a picture of your grocery receipt and upload it using Mobisave. <br/ >In a matter of minutes, Mobisave will analyze the receipt and match your purchases with its offers. If Mobisave finds a match, it will automatically send you money for it to your PayPal account. Who said that couponing requires a lot of time?
Love them or hate them, stores love plastic loyalty cards. In exchange for discounts, plastic loyalty cards allow stores to track the purchasing habits of their customers, helping them optimize their inventory and predict trends. But who has enough space in their wallet to carry them all? Well, with CardStar, you can leave your plastic loyalty cards home because this handy app lets you import them in a few minutes. Best of all, CardStar also includes special offers, sales, and daily deals, making it a perfect shopping companion.
With Krazy Coupon Lady, everyone (even guys!) can become one of those crazy extreme couponers people love to watch on TV. This highly rated smartphone apps can help you find coupons for all your favorite stores, including Target, CVS, Walgreens, Walmart, Rite Aid, Costco, Dollar General, Dollar Tree, Whole Foods, and Publix. The app uses your smartphone's GPS to determine which store you're currently shopping at, and it automatically sends you the best deals the store has at the moment.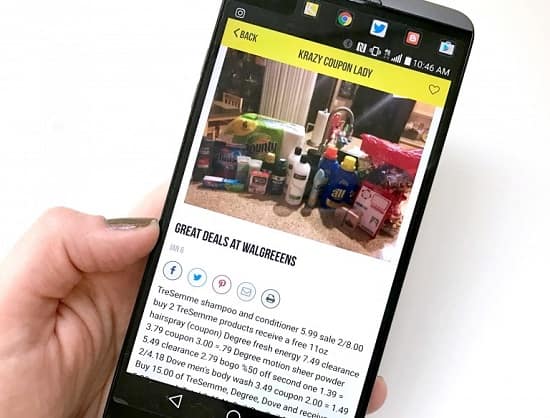 How to Save Money with Coupons
The chances are that you've seen a document or two about extreme couponers online and have become interested in this money-saving hobby yourself. If so, you're in luck because this article is here to teach you everything you need to know to embark on your personal coupon journey.
Common Misconceptions About Couponers
We think it's only appropriate to start this article by debunking some of the most common myths about couponers and couponing in general.
Couponers are not crazy: Just because someone takes the time to collect the best buy coupons from magazines, websites, and apps to save money doesn't make the person crazy! If anything, it shows that the person has their personal finances under control and knows how to never pay more than absolutely necessary when shopping for groceries or common household items.
Couponing takes a lot of time: This one is very common, and couponers themselves are to blame for it. The simple truth is that there are some people who take couponing to the next level and approach it as a full-time job. Unsurprisingly, such people are the most interesting when on camera, so shows about couponing tend to focus on them while ignoring 99 percent of other couponers, who manage to save as much as several hundreds of dollars each month with coupons despite only spending a few hours on them every week.
Coupons are for poor people: A lot of people assume that only people who don't have money to spare use coupons. In fact, some couponers openly admit that they sometimes feel ashamed when handing coupons over at the cash register, especially when shopping in a wealthy neighborhood. If you're thinking about getting into couponing and you don't consider yourself to be poor, then you're a living proof that couponing isn't just for people who live hand-to-mouth. Some of the most successful couponers are wealthy people who understand the value of money and can put two and two together to calculate when a certain activity is profitable and when it isn't.
Couponing is only for people who read magazines: It's true that traditional paper magazines and newspapers contain many coupons, but the world of couponing isn't just for people who have yet to learn how to use the internet. These days, coupons are available online as well as in magazines, and many stores and brands even have their own mobile and web apps with coupons that are so great that they are impossible to say no to.
Coupons are usually useless: Some people like to say that brands and stores only give out coupons for things that are useless and not even worth the shelf space they occupy. Our own experience tells us that this isn't the case at all. Coupons are available for all sorts of things, ranging from fresh produce to household items to tools and electronics to everything in between.
Couponers buy way too much stuff: When other people see just how many coupons couponers typically keep in their binders, they assume that the couponers feel the need to use every single coupon they have, which causes them to buy way too much stuff. In reality, couponers know really well which coupons are worth spending and which have very little value. Yes, from time to time, couponers buy something they don't really need just so they don't miss out on a great deal, but that doesn't happen nearly as often as many people think it does.
Couponing is more expensive than buying generic store brands: This one is tricky because couponing can be more expensive than buying generic store brands. This is where the difference between good and bad couponers shows the most. Good couponers know when to buy a generic brand and when to wait for the best coupons for the same product from a name-brand.