Ask ten different people what is the best cell phone, and the chances are that you get ten different answers. Some people use their cell phone only for making phone calls and sending text messages, while others seldom spend more than a few minutes without checking their notifications to see if they have any new messages or requests on social media sites. Then there are also those who are into mobile photography and videography, and we also shouldn't forget about mobile gamers and their obsession with cutting-edge mobile processors and GPUs.



For each type of smartphone user, there are different best buy cell phones. In this guide and list of top five best cell phones available in 2018, we would like to go beyond product specifications and benchmarks. Our goal is to get to the bottom of what makes a cell phone great for a certain group of users and horrible for other groups. For this reason, we've broken down our list into five cell phone categories and selected one best cell phone for each. But before we get there, we should start with some helpful tips on how to choose a new cell phone.
How to Choose the Best Cell Phone
When choosing a new cell phone, you should pick one that best fits your needs. While this may sound obvious to you, many people become the victims of marketing hype and purchase expensive cell phones that, although excellent in many ways, would better server someone with different needs.
Step 1: Pick an Operating System
While there are quite a few mobile operating systems, the choice essentially boils down to Google's Android and Apple's iOS.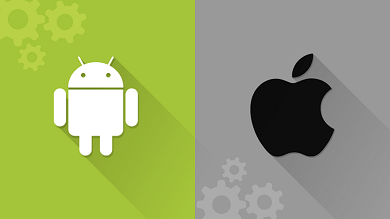 Android advantages
Android runs on a large number of smartphones from many different manufacturers. Android smartphones start at just a few dozen dollars and go up to around thousand dollars for flagship devices.
With Android, you can download over 2 million apps from Google Play Store and easily connect to your Google account to keep your data synchronized across devices.
Android is known for its customizability, allowing users to tweak just about any part of the system to their liking.
Android disadvantages
Probably the biggest downside of Android is its fragmentation. Even flagship Android smartphones often don't ship with the latest version of the operating system, and the manufacturers of Android smartphones tend to abandon their products as soon as they release newer versions.
iOS advantages
The iOS operating system is limited to smartphones made by Apple, which means that it only runs on the iPhone. Because Apple doesn't have to support many different devices, iOS is very polished and well supported.
Because Apple's app marketplace, App Store, is more curated than Google's, the average quality of iOS apps is considerably higher than the average quality Android apps. While the occasional rogue app slips through despite Apple's strict app review process, you can generally rest assured knowing that whatever you download from App Store is safe.
iOS disadvantages
But as with all things Apple, iPhones are very expensive smartphones, with the latest iPhone X costing around $1,000. Unless you're ready to spend a boatload of money on a new smartphone, you may want to stick with Android or look for a used iPhone on eBay or Craigslist.
Step 2: Determine Your Budget
According to statistics, most people get a new cell phone every two years or so. Considering how significantly cell phones improve every generation, there's little to no reason to go over your budget and buy a cell phone that you can't really afford. Even the best cell phones on the market today will be essentially obsolete in a few years and noticeably slower in just one or two as apps become more demanding.
We recommend you set a firm budget and look for the best cell phone you can find within it. Unless your requirements for a new cell phone are very specific, we guarantee you will be able to find something great regardless of how much money you can spend.
Step 3: Consider Your Needs
It's essential to know how you want to use your cell phone and what you want your cell phone to be able to do. Bezelless displays may be all the rage today, but if you seldom use your cell phone for anything else besides calling and texting, there's no reason to spend more money just to get an expensive cell phone with a bezelless display — unless you dig the look, of course!
Similarly, if you love taking pictures and recording video, it pays off to spend extra money on a cell phone that can record stunning high-resolution video even in bad lighting conditions and take sharp pictures with faithful colors and breathtaking bokeh.
There are still many people who avoid large-screen cell phones because they are afraid of damaging them, which is where best cell phone cases come in. With the right cell phone accessory, you can easily overcome many common problems of modern cell phones for just a few bucks.
Step 4: Compare Specifications
Comparing cell phone specifications isn't everyone's favorite cup of tea, but it's a crucial step that you shouldn't skip. We're not suggesting that you should compare which cell phone processor has more cores or higher frequencies, but you should at least pay attention to some of the more basic specifications, including screen size, storage, memory, connectivity, battery size, or weight and dimensions.
That said, don't take cell phone specifications too seriously because just because one cell phone has a camera with a higher megapixel count doesn't necessarily mean that the camera also takes better pictures. And just because a cell phone has a large battery doesn't mean that it will last as long as a cell phone with a smaller battery but excellent optimization.
Step 5: Choose a Carrier
Modern cell phones are not very useful without reliable mobile internet access, so it's paramount to choose a carrier with reliable coverage and good prices. Carriers also often offer excellent best buy cell phone deals if you're willing to sign a contract for 24 months.
Top 5 Best Cell Phones to Buy in 2018
Best Smartphone: Samsung Galaxy Note 8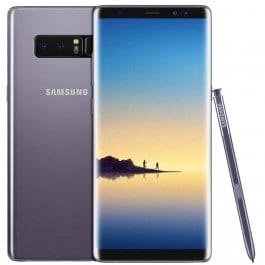 The Samsung Galaxy Note 8 is the best Android cell phone on the market. It features a stunning bezelless display with curved edges that display handy shortcuts to commonly used features and apps.
The smartphone comes with a rear dual-camera setup with 2x optical zoom. Inside the smartphone is a high-performing 10nm mobile processor and 6 GB RAM, allowing it to smoothly run even the most demanding apps and games without lag.
---
Best Camera Cell Phone: Apple iPhone X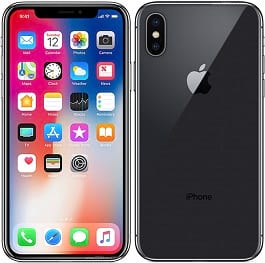 If you're looking for the best cell phone camera, look no further than the iPhone X. Year after year, Apple pushes the boundaries of mobile photography and cinematography and sets a benchmark for others to aspire the. Besides its excellent rear dual-camera setup, the iPhone X also features a brand-new front-facing camera sensor with support for biometric authentication with Face ID thanks to the inclusion of depth-sensing cameras capable of precise facial mapping. Of course, the iPhone X also stands out because of its near bezelless OLED display and Apple's signature attention to detail and ability to come up with a timeless design.
---
Best Budget Cell Phone: Xiaomi Redmi Note 5 Pro

Even though the Xiaomi Redmi Note 5 Pro was unveiled only recently, many are already calling it the best budget cell phone of this year, and it takes just one look at its design and specifications to see why.
For its price of just around $200, the Redmi Note 5 Pro offers the Sony IMX 486 premiere camera sensor, 20 MP front-facing selfie camera with LED light, the Snapdragon 636 mid-range processor, 4,000 mAh battery, and large display with 18:9 aspect ratio.
Like most Xiaomi cell phones, the Redmi Note 5 Pro runs MIUI 9, which is a heavily customized version of the Android operating system that in many ways mimics the look and feel of iOS.
---
Best Used Cell Phone: LG G6

The LG G6 was one of the best cell phones 2017, and even though it's barely a year old, you can already find it used on sale for a very attractive price. It has a large LCD display with Corning Gorilla Glass 3 and 1440 x 2880 pixels, the powerful Snapdragon 821 chipset, 4 GB RAM, 13 MP camera sensor with optical image stabilization and 4K video recording capability, and audiophile-grade DAC for immersive music listening. If you find this phone on sale and in good condition, don't hesitate to buy it because it doesn't disappoint.
---
Best Gaming Cell Phone: Razer Phone

If you consider yourself to be an avid mobile gamer and you want to enjoy the smoothest mobile gaming experience possible, the Razer Phone is the right cell phone to get.
It features a stunning screen backed by UltraMotion technology that delivers refresh rates up to 120 Hz, making it visibly more fluid than any other cell phone screen on the market. The Razer Phone also supports Dolby Atmos and THX for cinematic movie experience, and it's cutting edge chipset from Qualcomm allows it to handle even the most demanding mobile games with ease.