Check Out Best Personal Budget Software
This article lists the best personal budget software for all major desktop and mobile operating systems. Whether you're a small business owner, a student on a budget, or just someone who wants to be as responsible with their money as possible, our selection of the best personal budget software will help you reach your financial goals and avoid nasty surprises caused by poor management of your personal finances.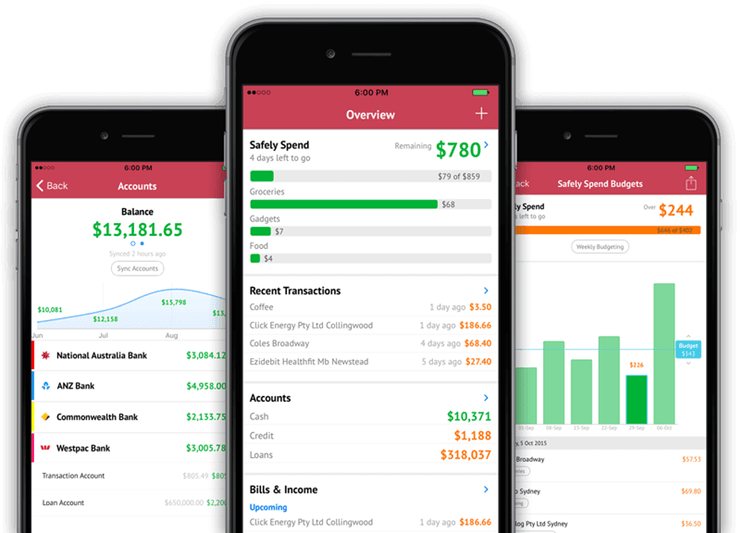 Best Personal Budget Software for Windows, macOS, and Linux
We understand if you're surprised to see Microsoft Excel and Google Docs as our number one recommendation for the best budget software solution. After all, they are both complex spreadsheet programs and not dedicated budget apps. But a spreadsheet is actually all you need to manage your finances.
You can either download a pre-made budget spreadsheet template, or you can start from scratch and decide which expenses you want to track, and which don't need your attention. Both Microsoft Excel and Google Sheets can even automatically calculate various statistics for you or visualize your budget as a pie chart or graph.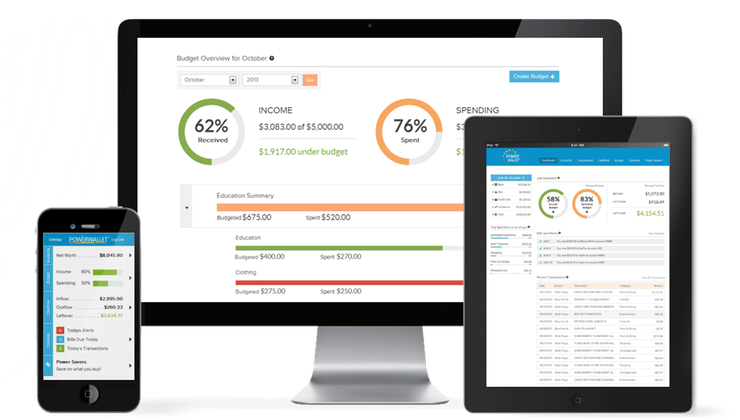 The only major downside to working with heavy-duty spreadsheet programs instead of a lightweight budget app is how long it takes to do basic tasks such as add a new expense. With the best budget apps, you can just go through a few dialog boxes, input a handful of values, and you're good to go.
On the other hand, because Microsoft Excel and Google Sheets use widely supported file formats, they don't tie you to a single platform or app, keeping your data easily accessible.
You Need a Budget is a web-based budget software that makes tracking expenses and setting up budgets fun. Unlike many other budget software solutions, You Need a Budget doesn't force you to budget your money in any particular way — you tell it what your expenses are, and You Need a Budget helps you keep them under control.
There are a few steps to budgeting with You Need a Budget. First, you give every dollar in your pocket or bank account a job. This includes allotting money to monthly expenses such as water, gas, and electricity, your true expenses, such as clothes and car maintenance, and everything else. After budgeting all your money, you can start spending while tracking your expenses with You Need a Budget.
Because you always know how much money you have left in your individual budgets, there's no need to feel guilty when you order your sixth tall frappuccino with extra whip or pre-order an upcoming game half a year in advance just to get your hands on a sweet pre-order bonus item.
Of course, you can never know what life has in store for you, and You Need a Budget accounts for this. When an unexpected expense comes, you can simply relocate money from one budget to another and roll with the punches.
You Need a Budget is free for 34 days, and it then costs $6.99 a month. Considering that new users of this best budget app save on average $600 by month two and more than $6,000 by the first year, we think that $6.99 is a pretty good deal. Even though we've categorized You Need a Budget as the best personal budget software for Windows, macOS, and Linux, you can also use it on mobile devices or from the web.
Founded in 2006, Mint.com is a web-based personal financial management service for the US and Canada. What separates Mint.com from other budget-tracking services and makes it one of the best personal budget software solutions available, is the fact that it can connect to more than 16,000 US and Canadian financial institutions and completely automate the tracking of your expenses.
Mint.com works best if you connect it to all your bank accounts, so it can automatically update and categorize your information regardless of what kind of purchase you make. Cash expenses can be tracked just as easily as credit card and online expenses thanks to the official Mint.com mobile app, which works both on Android and iOS devices.
Multi-factor authentication reliably protects your personal information, and Mint.com's flawless security history shows that its developers, the same people who make TurboTax, which is a trusted an American tax preparation software package, have the know-how to protect their customers against cunning cybercriminals.
GnuCash is a multi-platform accounting program that runs on Linux, GNU, OpenBSD, FreeBSD, Solaris, macOS, Android, and Windows. It's aimed at small businesses, and it allows the tracking of bank accounts, stocks, income, and expenses. Despite its price tag of zero dollars, GnuCash is based on professional accounting principles and has features such as scheduled transactions, OFX, QIF import, multi-Currency transaction handling, SQL support, check printing, and many others.
While GnuCash can't rival other best free budget software in terms of its usability, it can outperform even much more expensive applications when it comes to functionality and support. The first version of GnuCash was released in 1998, and a month doesn't go by without a new commit on GitHub, where GnuCash is developed as open source software by its core developers and amateur supporters.
HomeBank is an open source personal finance software solution that can be used to track and analyze regular and irregular expenses, create beautiful charts, and find budget leaks with its powerful search and filtering tools.
HomeBank has been around for over 20 years, and this best free budget app has been translated to 56 languages and ported to most operating systems, including Windows, Linux, FreeBSD, macOS, and even the now obsolete Nokia N. The features of HomeBank largely overlap with the features of GnuCash, but HomeBank feels more polished and less focused on accounting.
Best Personal Budget Software for Android
Monefy offers an easy way how to track expenses and save money. This best budget app has simplified the tracking process so much that you can add new expenses with a single click and without filling anything else besides the expense amount. Because new expenses are so easy to add, you're less likely to skip add them, which means no unpleasant surprises at the end of the month.
Monefy can be protected with a PIN code, and a single Monefy installation can manage multiple accounts. Your data can be securely synchronized using Dropbox so you can easily restore everything even if you lose your phone.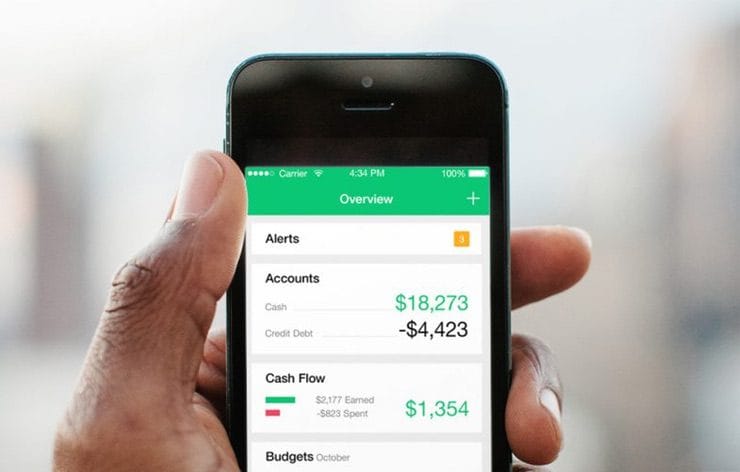 Wallet is an excellent personal budget software application for Android with bank connections for automatic expense tracking. With 3,500 participating banks worldwide, the chances are high that even your bank will support Wallet, and that means no more manual input of your expenses.
Wallet can generate comprehensive reports and visualize your budget to help you better understand how much money you can afford to spend on various things. We also appreciate the ability to scan loyalty cards and save them in Wallet.
Goodbudget
Goodbudget is the best free budget app for Android if you want a simple and elegant solution to help you manage your finances. It supports automatic synchronization across devices and platforms, and Goodbudget keeps all user data securely stored on its servers and protected by state-of-the-art encryption. But you can also download your transactions to CSV and import them to another budget app.
Best Personal Budget Software for iOS
HomeBudget is a beautiful budget app with data synchronization between its mobile and desktop version. Its main highlight is the Family Sync feature, which allows a group of devices within the household to exchange expense and income information and work together within a single budget. The app supports various types of budget tracking, so you can choose the one which best matches your spending habits.
With PocketGuard, you create virtual pockets corresponding to various categories of expenses and set up a budget for each pocket. PocketGuard can also be connected to your banks to automatically synchronize your transactions and balances, helping you find out where your money goes and where you can save. The app does all of this in a very elegant and secure manner, relying on bank-level 128-bit SSL to protect your sensitive information. You can also purchase PocketGuard Plus, which is PocketGuard's premium monthly subscription. For $3.99, you can do even more with PocketGuard, including moving your ATM withdrawals to cash account where they belong to or creating a recurring cash bill.
Daily Budget is a dead-simple budget app for iOS. It has been rated 5 stars by thousands of satisfied users because of its highly polished user interface and just enough features to make budgeting easy without increasing the app's learning curve too much. To set up Daily Budget, you simply enter your regular income, then your recurring expenses and your saving goal. You can then watch your budget change as Daily Budget automatically recalculates it for you based on your expenses.